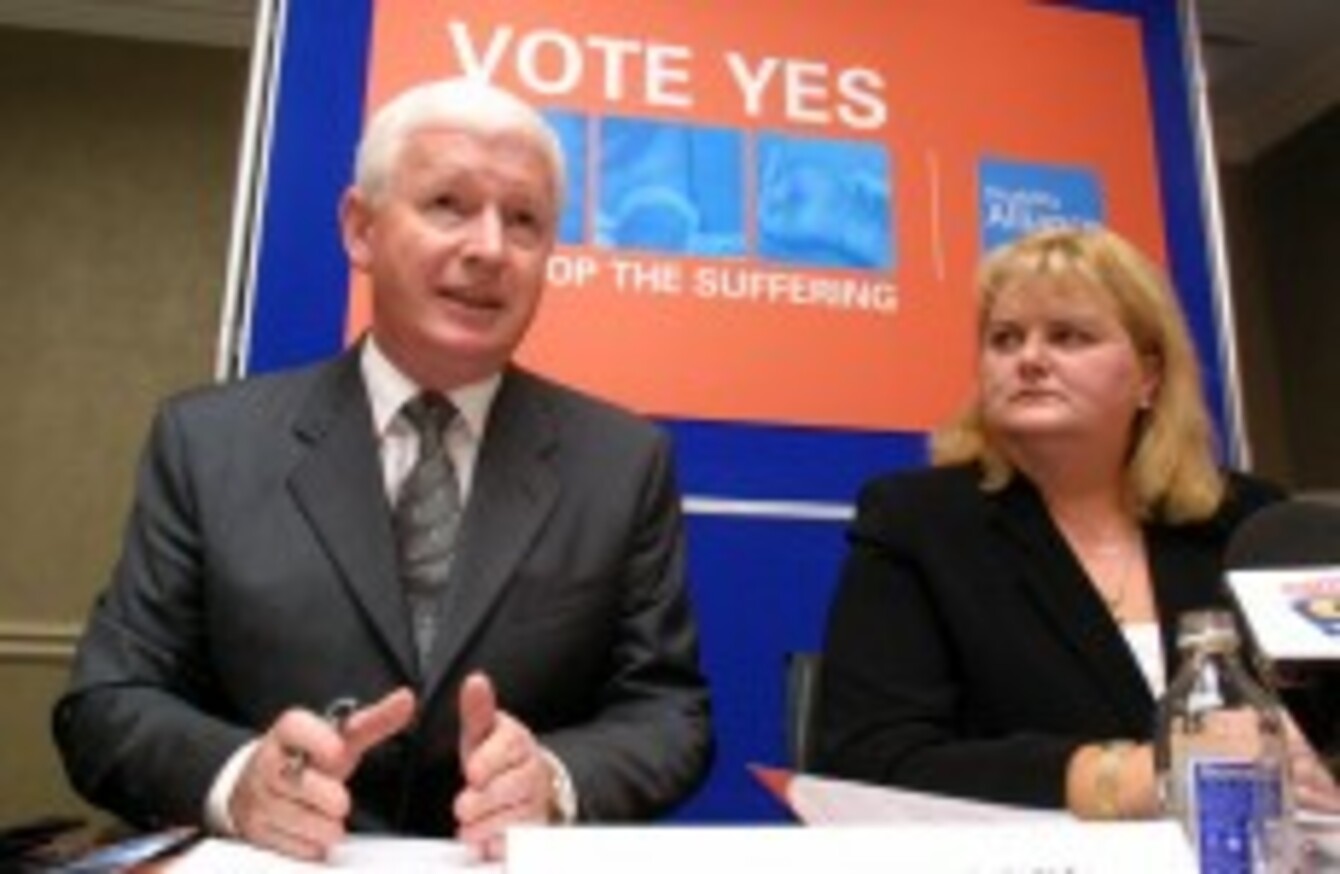 Frank Flannery and Angela Kerins (File photo)
Image: Gareth Chaney/Photocall Ireland!
Frank Flannery and Angela Kerins (File photo)
Image: Gareth Chaney/Photocall Ireland!
Updated 5.30pm 
THE PUBLIC ACCOUNTS Committee (PAC) will seek a meeting with another Dáil committee in an attempt to resolve a protracted dispute over whether or not it can compel former Rehab executives to appear before it.
The PAC heard this morning that the parliamentary legal advisor was prepared to offer counsel on whether or not the Dáil's spending watchdog can compel Frank Flannery and Angela Kerins to answer questions over controversies surrounding Rehab and how it spends some €95 million in public money.
In a statement this evening, the Dáil's Committee on Procedures and Privileges said that it needs more information from PAC on the reasons why it wants to gain powers of compellabilty.
The two former CEOs of the disability organisation have refused to appear before the committee in recent months – though Kerins answered seven hours of questions in February – and have complained about their treatment by the PAC.
Committee chair John McGuinness says he wants to prepare a response "in a very robust way" to letters from the Dáil's Committee on Procedures and Privileges (CPP) which were  received last week and which some members believe were tantamount to the PAC being refused powers of compellability.
However, on the suggestion of Fine Gael TD John Deasy this morning, the committee has agreed in the first instance to pursue talks with the CPP in a bid to resolve the matter instead of going down the legal route.
Deasy asked if the chairmen and clerks of the two entities (CPP and PAC) could "have a chat" considering both operate in the same building and he said it would be preferable to ending up in "some protracted legalistic nightmare".
"When you get to this point there may be no return once you start involving senior counsel," he said adding there needed to be some "middle ground" found.
Independent TD Shane Ross, who said last week he believed the PAC's work was being "nobbled" by the CPP, said a conflict with another Dáil committee should be avoided.
Fine Gael deputy Simon Harris said there needed to be more clarity about the overall remit of the Public Accounts Committee in light of recent events.
He said that certain standing orders have not been updated "in donkey's years".
"We need to have a serious discussion with whoever the relevant people are [about] what exactly is our remit," he added.
In a statement issued this evening the CPP said that under the Inquiries Act, which came into force last year, it is required to give consent to another committee which wants to compel witnesses.
It said that PAC's application "laced sufficient detail" to enable the CPP to grant compellability and as a result it has written to the Dáil spending watchdog seeking more information.
"It is now a matter for the PAC to provide the necessary information to enable CPP to make a determination on the request in accordance with the legislation and Standing Orders," the statement added.