Image: Niall Carson/PA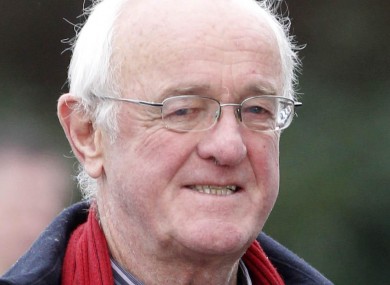 Image: Niall Carson/PA
ACTOR FRANK KELLY, best known for playing Father Jack in the hit series Father Ted, has revealed he has been diagnosed with Parkinson's disease.
In an exclusive interview with the Irish Sun, Kelly said he received his diagnosis after being hospitalised earlier this year with heart failure.
"It was my first diagnosis but I'm quietly confident that I have had this for years and years," he told the paper.
Parkinson's disease is a movement disorder which results in the loss of muscle control. Symptoms include tremors or shaking, slowed movement, speech changes and rigidity in muscles. Some 9,000 people in Ireland are living with the disease.
It did get gradually worse for a while, then lessened. But if you are watching what you are doing, you can control it. It doesn't interfere with your work, it doesn't interfere with anything.
The 76 year old is determined to keep working and is currently focusing on promoting his memoir 'The Next Gig'.
Since the news broke this morning, there has been an outpouring of support from fans of the actor who played everyone's favourite drunk and disorderly priest: