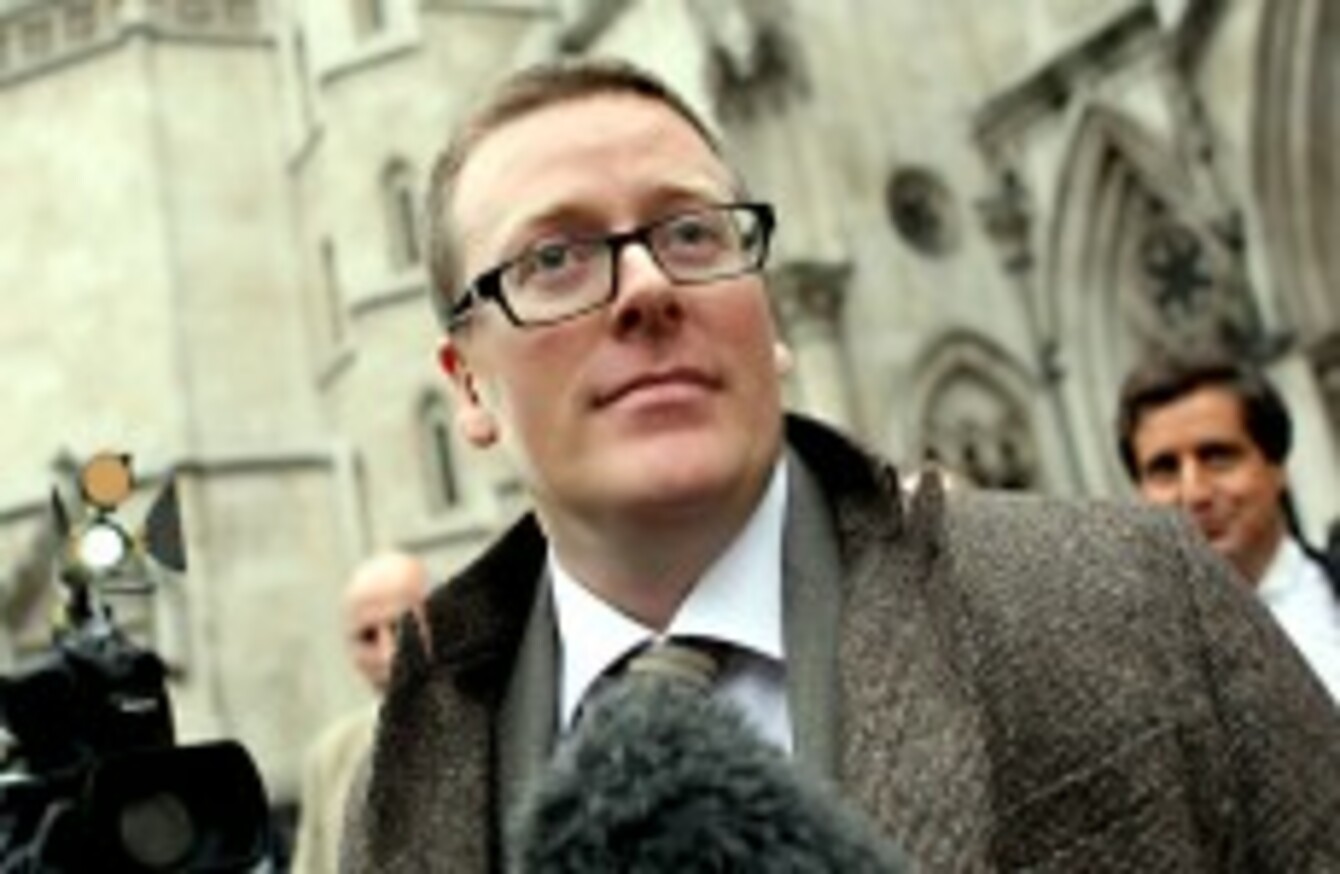 Frankie Boyle outside the High Court in London today
Image: Sean Dempsey/PA Wire
Frankie Boyle outside the High Court in London today
Image: Sean Dempsey/PA Wire
THE COMEDIAN FRANKIE Boyle has been awarded just over £54,000 (€67,000) in damages by a court in London after a jury found a newspaper had libelled him.
Boyle had taken the case against the Daily Mirror over an article which described him as a "racist comedian". A high court jury awarded him £50,400 in damages as well as a further £4,250 over a claim in the article that he had been forced to quit popular BBC panel quiz show Mock the Week.
Boyle said he will give the money to charity.
The publisher of the Daily Mirror had defended the article saying that the use of the word racist was either true or "honest comment on a matter of public interest," the BBC reports.
The Scottish comedian had refrained from tweeting while the court proceedings were underway but returned to Twitter this afternoon to say that he was very happy with the decision by the jury.
"Racism is still a very serious problem in society which is why I've made a point of always being anti-racist in my life and work and that's why I brought this action," he tweeted.
"I'm very happy with the jury's decision and their unanimous rejection of the Mirror's allegation that I am a racist".