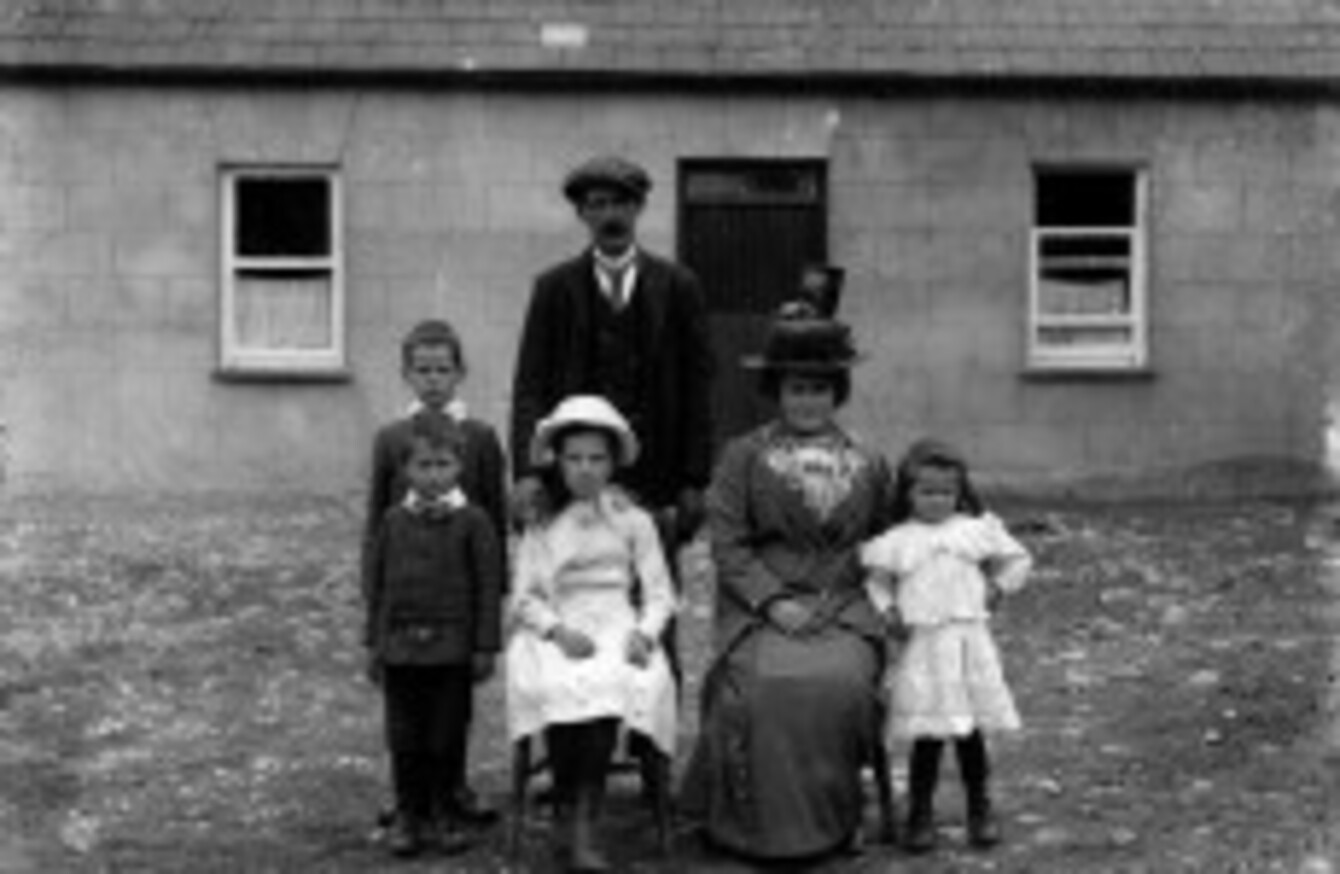 Image: Patricia Haselbeck Flynn via Limerick City Archives/Mark Dunphy
Image: Patricia Haselbeck Flynn via Limerick City Archives/Mark Dunphy
A SERIES OF black and white photographs taken by an accomplished cycling photographer give a fascinating glimpse into life in Ireland in the early 20th century.
The photographs, taken by Franz Haselbeck, are to go on show thanks to the Limerick City Museum and Archives (LCMA). The exhibition will feature rare images of Limerick City and its environs, dating back to the early 20th century.
The Street, an exhibition of photographs from The Haselbeck Collection, will be launched at Limerick City Hall on January 13 by Mayor of Limerick Kathleen Leddin and Minister for Arts, Heritage and the Gaeltacht Jimmy Deenihan.
The Haselbeck Collection is regarded as one of the most important collections of images of 20th century Ireland.
Franz S Haselbeck
Franz S Haselbeck worked as a professional photographer in Limerick City from 1912 until his death in 1973.
He cycled all over Limerick City and the surrounding areas to photograph the important events of his time, including the War of Independence and major construction projects, as well as everyday events.
The public will be able to view the photos at City Hall during January and February, and take a look at Haselbeck's camera equipment as well as archival documents on his professional and personal life.
Fans of Irish history will particularly enjoy the photographs relating to the Irish Volunteers and the Royal Irish Constabulary in 1913 and 1914, while architecture fans will enjoy the photos of major building projects and industrial Limerick.
Haselbeck owned a photography studio, where he captured portraits of Limerick families.
Author Patricia Haselbeck Flynn inherited the collection of her grandfather's work in 1990 and offered the use of the collection to her native city.
She explained:
It was almost as if my grandfather knew that it would be important to the city to record these events, as if he felt that it was his civic duty. In turn, I felt it to be my own civic duty to try to preserve it for all and have spent the intervening years in that quest.
Jacqui Hayes, archivist with the LCMA, noted that The Street exhibition is one of the first events on the Limerick City of Culture 2014 calendar.
Franz S Haselbeck's family moved from Germany, via England, to Wolfe Tone Street in the early 1900's where they established a sausage and pudding craft business. Haselbeck served his apprenticeship in Dublin and Paris and settled in Limerick in1912.
The exhibition will be open to the public for free at Limerick City Hall from 13 January, 9am-5pm (Monday-Friday) until the end of February. For further information, visit the official website.
RIC at Sixmilebridge, Co Clare, 30 November 1912. Included is District Inspector George D'Urban Rockwell (in car).

Source: Image courtesy of the Haselbeck Collection

Cpt Charles Longcroft, Comm of the Royal Flying Corps' legendary No 2 Squadron, in his reconnaisance aircraft at Rathbane. Standing: Fredrick Sykes

Source: Image courtesy of The Haselbeck Collection

Armed Volunteers with service tents in background on 15 Oct 1914. Top right: The ruined 15thC Carrigogunnell Castle.

Source: Image courtesy of The Haselbeck Collection

Studio portrait of two young girls c.1919.

Source: Image courtesy of The Haselbeck Collection

Franz S Haselbeck, c1910. Photograph Louis Anthony.

Source: Image courtesy of The Haselbeck Collection

Car accident at corner of Wolfe Tone St & O'Connell Avenue in Limerick City, April 1934.

Source: Image courtesy of The Haselbeck Collection

A young girl takes care of her brother & barefoot sister on a Limerick Street c1935.

Source: Image courtesy of The Haselbeck Collection

The Bourke family outside their home at Yardfield, Clonlara, Co, Clare, May 1916.

Source: Image courtesy of the Haselbeck Collection

Exhibition

Source: Image courtesy of The Haselbeck Collection