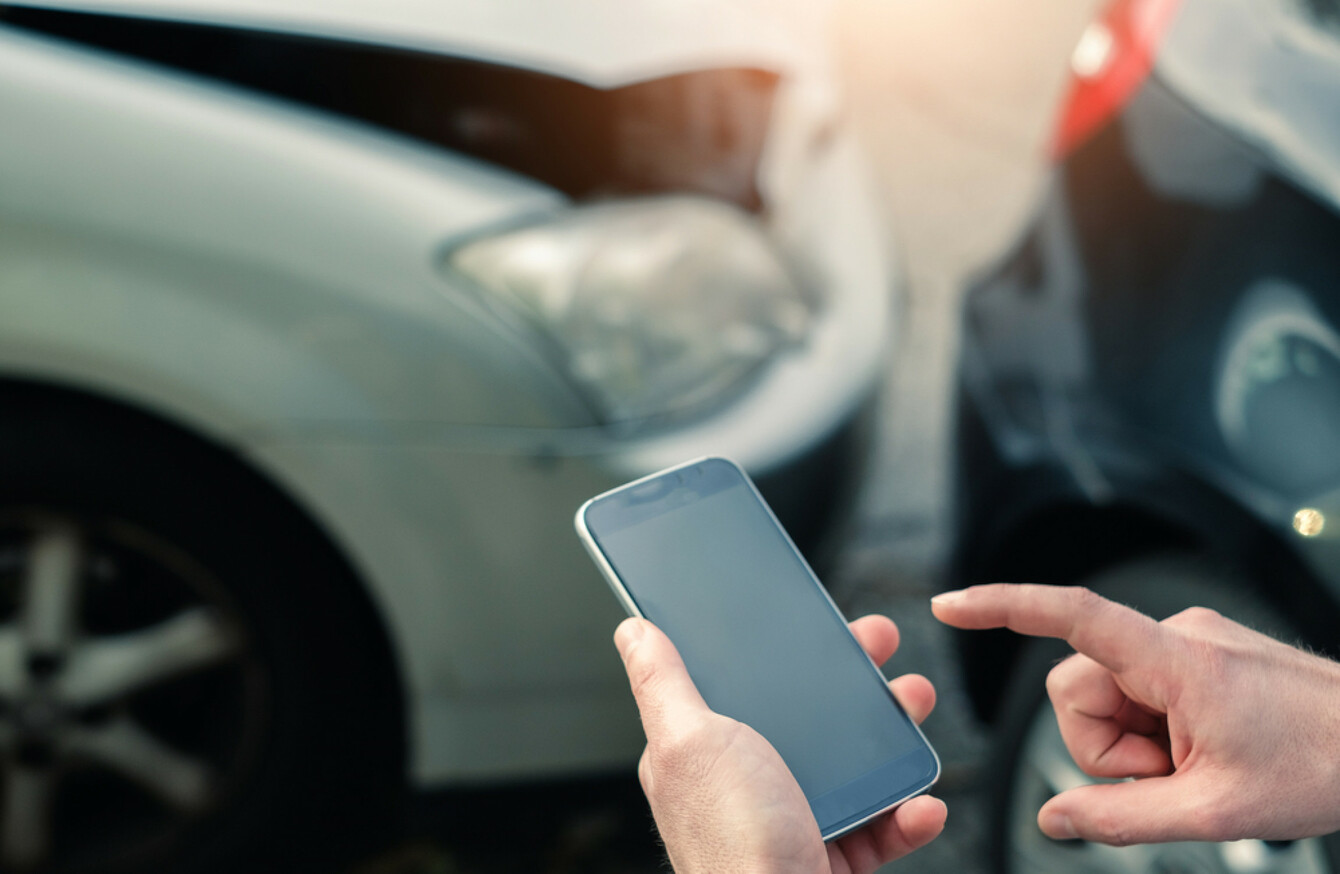 Image: Shutterstock/tommaso79
Image: Shutterstock/tommaso79
THE PRESIDENT OF the Circuit Court has directed the legal team of a leading insurance company to provide papers in a fraudulent €60,000 damages claim to the gardaí for investigation
Mr Justice Raymond Groarke described Angela McDonagh as "a fraud" who had deliberately set a trap for an unsuspecting driver behind her by slamming on her brakes and causing a rear-ending accident.
"The plaintiff is a fraud who has brought a fraudulent claim set up in an amateur fashion by the slamming on of her brakes," Judge Groarke said.
Barrister Mark Dunne, counsel for Aviva Insurance, told the Circuit Civil Court that the company's insured driver Catherine O'Sullivan, of Coolock, Dublin, had been unable to avoid a collision when McDonagh, for no reason, had slammed on her brakes as she approached a roundabout.
McDonagh, (28) of Brookthorpe, Gloucester, England, denied when cross-examined by Dunne that two days after the 31 January 2015 accident at Swords, Co Dublin, she had been involved in an accident in Monaghan despite having claimed she was in Gloucestershire on that day.
After she denied involvement in the Monaghan accident Dunne called Garda Diarmuid Leane, from Monaghan, who said he had taken McDonagh's name and address at the scene of the Monaghan collision and he recognised that woman as the woman in court bringing the claim arising out of the Swords collision two days earlier.
Garda Leane said McDonagh had given her address as Newport, South Wales, the same address she had given to O'Sullivan in the Co Dublin collision.
Dunne questioned McDonagh about an alleged slip she had in Tesco's in Ireland in May 2013 and referred to evidence that she had actually slipped the day before in England where she had a surgical slab fitted to her wrist.
McDonagh said she had slipped in both countries on consecutive days but only had a bandage on her arm when the second slip had occurred.
Judge Groarke said the defendant had claimed in its defence that McDonagh had set up the motor accident to entrap O'Sullivan and he had to balance the credibility of McDonagh's evidence as against the credibility of O'Sullivan.
He said McDonagh had not called any of her passengers to back up her claim about the Swords accident and he found the evidence of O'Sullivan to the effect that the brakes had been slammed on for no reason to be compelling and reliable.
He dismissed McDonagh's claim with costs against her and directed the matter be reported to the Garda.
Rob Smith, head of Aviva's anti-fraud section, said after the case that the court's decision vindicated Aviva's decision to defend all spurious claims as part of the company's zero tolerance strategy.