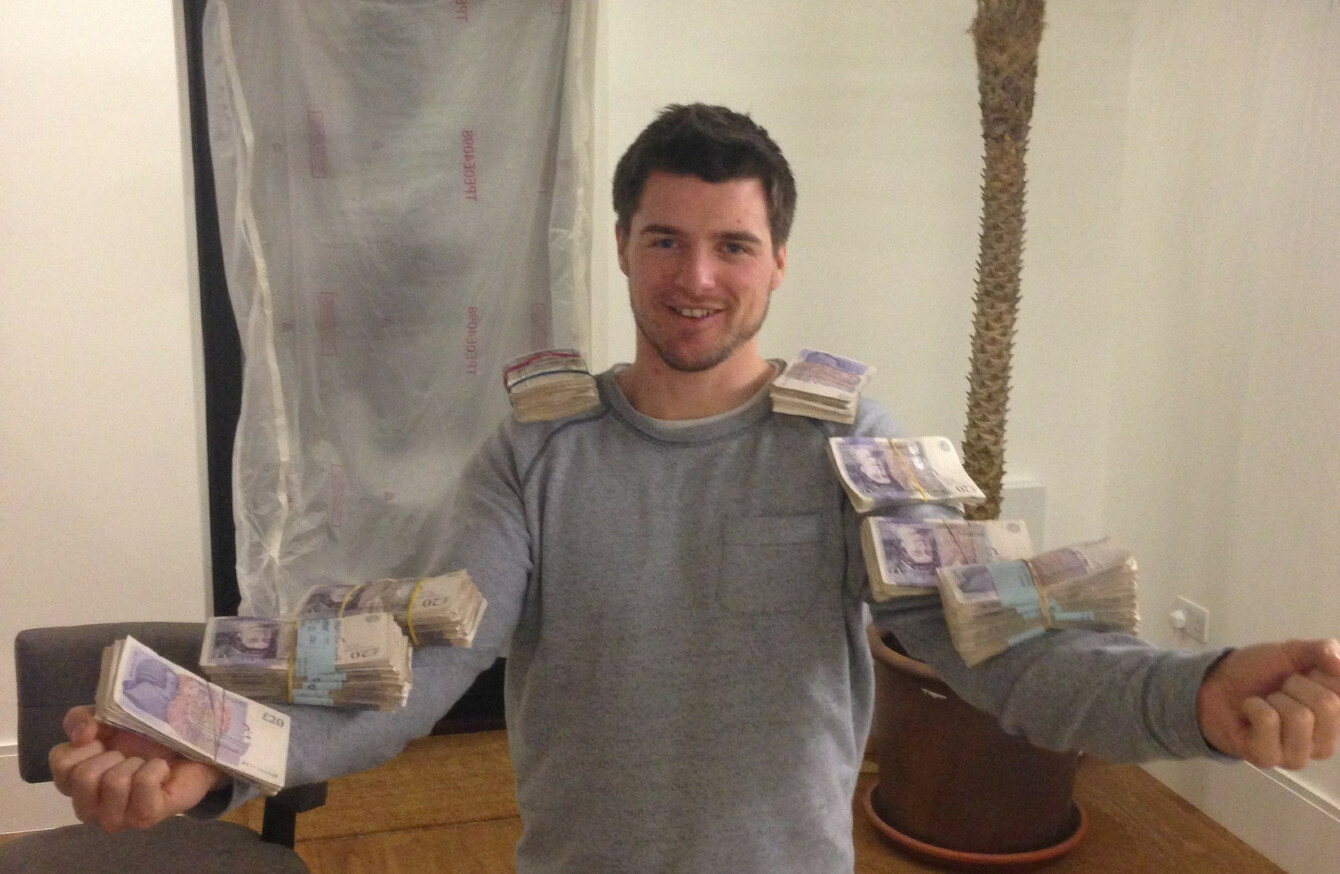 Jonathan Boorman was at the head of the fraud.
Image: Met Police
Jonathan Boorman was at the head of the fraud.
Image: Met Police
A GROUP OF seven people who carried out mobile phone fraud to the tune of £2 million (€2.27 million) in the UK have been jailed.
Detectives say that the con artists were involved in a "sophisticated and long-running fraud carried out in a systematic way" against phone providers that included EE, Vodafone, O2, T-Mobile, Three and Virgin.
The crimes first came to light in March 2014 when two students at the University of Sheffield contacted police to say their bank accounts were being used fraudulently.
After an investigation, the Metropolitan Police's National Mobile Phone Crime Unit found seven individuals who set up phone contracts in the names of people who were not genuine subscribers.
In all, the fraud cost the mobile phone networks £2,149,344.
Here's how they did it:
One of the group would approach a student and pay them £50 to have a phone contract taken out in their name.
They told the students they weren't doing anything illegal, but needed peoples' names and details to obtain legitimate unclaimed upgrades.
The contracts would be set up on an individual basis, and in businesses registered in the student's names so more phones could be got at one time.
Once the students received the phones, they were given an address in Fulham to send them back to.
In the majority of cases, the contract would then be cancelled and a cheap, counterfeit phone was sent back with the weight entry on the proof of postage receipt manipulated to disguise the fraud.
The phones – mostly iPhones – were then unlocked and sold on in foreign jurisdictions.
Alternatively the SIM card was sold to a text marketing company.
During the investigation, over 300 students told police a similar story. Many of them had been recruited via social networks attached to university groups, including rugby teams in Leeds and Sheffield.
Once the group got their personal details, the students were unaware what was done with the phone and SIM registered in their name. In some cases, the contracts weren't cancelled, leaving some of them with large debts.
The person who managed the fraud was identified as Jonathan Boorman. He was described as "Big Boss" within a directory spreadsheet found by detectives.
Between August 2013 and August 2014, Boorman, Alex Karonias, Tom Maynard, Charlie Shelton, Rob Morrison, Laura Kane and Reiss Rawson were involved in the fraud.
A large amount of documentation was recovered by police at the Fulham address, which allowed them to piece together how it all worked.
The members of the gang received sentences ranging from five years to two years. Boorman, however, was sentenced to six years and four months.
Detective Inspector Louise Shea said: "This was a meticulously planned fraud that was carried out on an industrial scale.
The motive for this crime was pure greed and the fraudsters showed a complete disregard for the trust placed in them by the students who handed over their details, many of who have been left with large debts.
This case should act as a warning for any student who is offered a cash incentive to hand over their personal details.