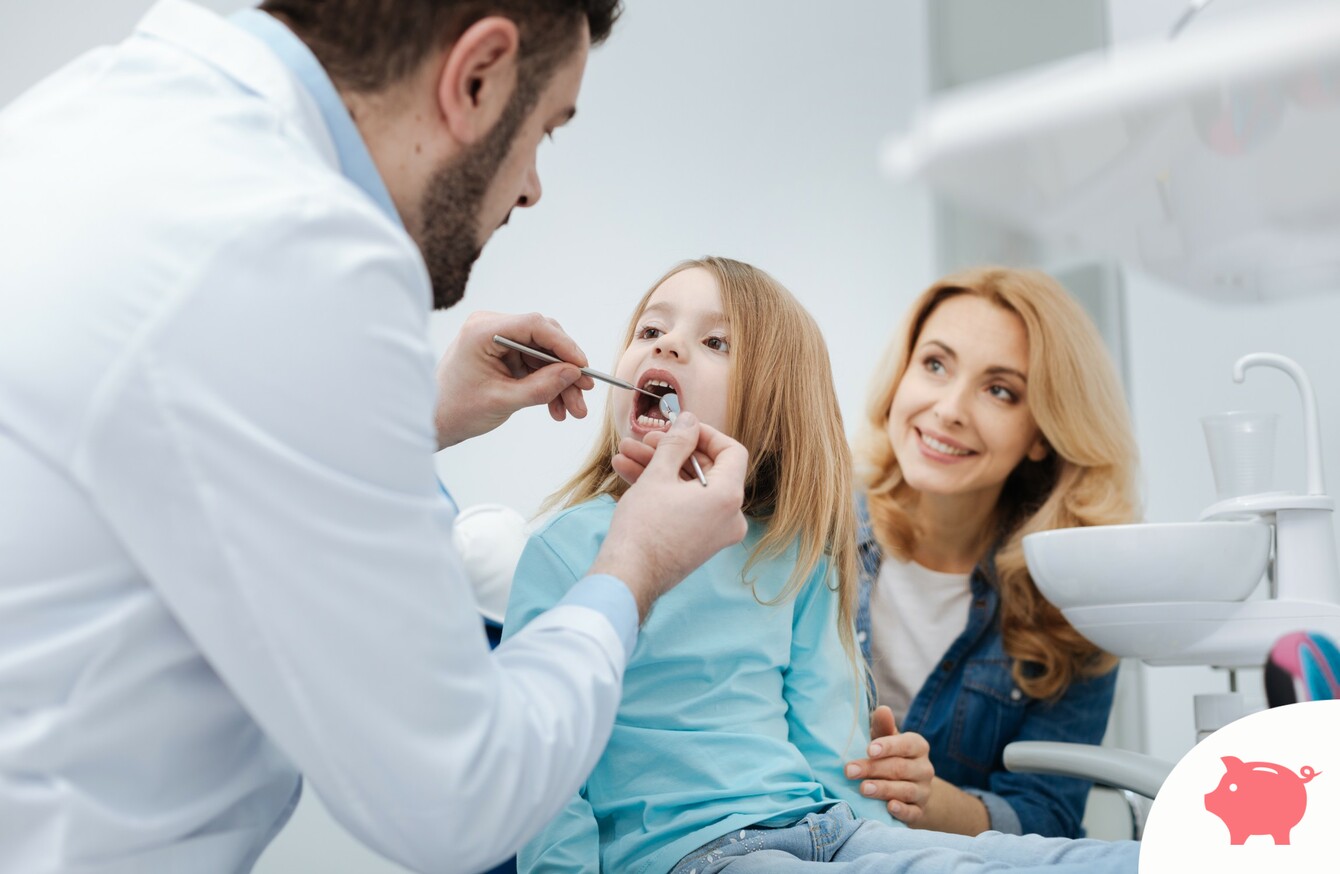 Child at the dentist.
Image: Shutterstock/Dmytro Zinkevych
Child at the dentist.
Image: Shutterstock/Dmytro Zinkevych
FREE GP CARE for under-eights and free dental treatment for under-sixes will come into effect next September as part of Budget 2020. 
Currently, all children under six can visit the GP for free. Children are already entitled to two dental exams while they're in primary school. 
Minister for Finance Paschal Donohoe made the announcement today as part of his outline for the 2020 Budget. 
It is unclear when these measures will come into effect, but reports before today's announcement suggested it would likely be September 2020. 
The minister said this is set to "represent the important cost of living reductions for the most vulnerable in our society."
The Irish Dental Association (IDA) said it has "serious concerns" about the plan to introduce free dental care.
"Moving from a risk-based, targeted public dental service model to a system where children are seen if they attend in private dental practices is very problematic," said Fintan Hourihan, Chief Executive of the IDA. 
"The Department's proposals sacrifice continuity of care and a system which provides a safety net for children on the presumption that open access will result in better oral health.
"Evidence shows that the children who are most in need of support (those with additional needs or in families with reduced socio-economic circumstances) are those who will not access care and will have difficulty navigating the proposed system."
Donohoe said this budget is preparing for a no-deal Brexit, which he said is an "increasing likelihood" at this point. 
The minister said that "our economy is in a strong position" and that balance was restored to the public finances last year. 
Not agreed
President of the Irish Medical Organisation (IMO) Padraig McGarry has also claimed that the proposal to extend free GP care to under-8s has not yet been agreed with his organisation. 
"As part of the recent IMO GP Deal, the IMO agreed to enter separate negotiations on this issue but talks have not even begun on how this can be resourced and implemented and we have indicated strongly that this move is not our preferred policy direction given other priorities for investment," McGarry said in a statement today. 
Green Party health spokesperson Seamus McMenamin said there is "no capacity" among GPs to provide free healthcare to under-8s without disadvantaging other groups. 
"Waiting lists of 1-2 weeks are not uncommon now in general practice and this measure at this time is likely to exclude other patient groups as attendance among under-8s increases," said McMenamin in a statement.