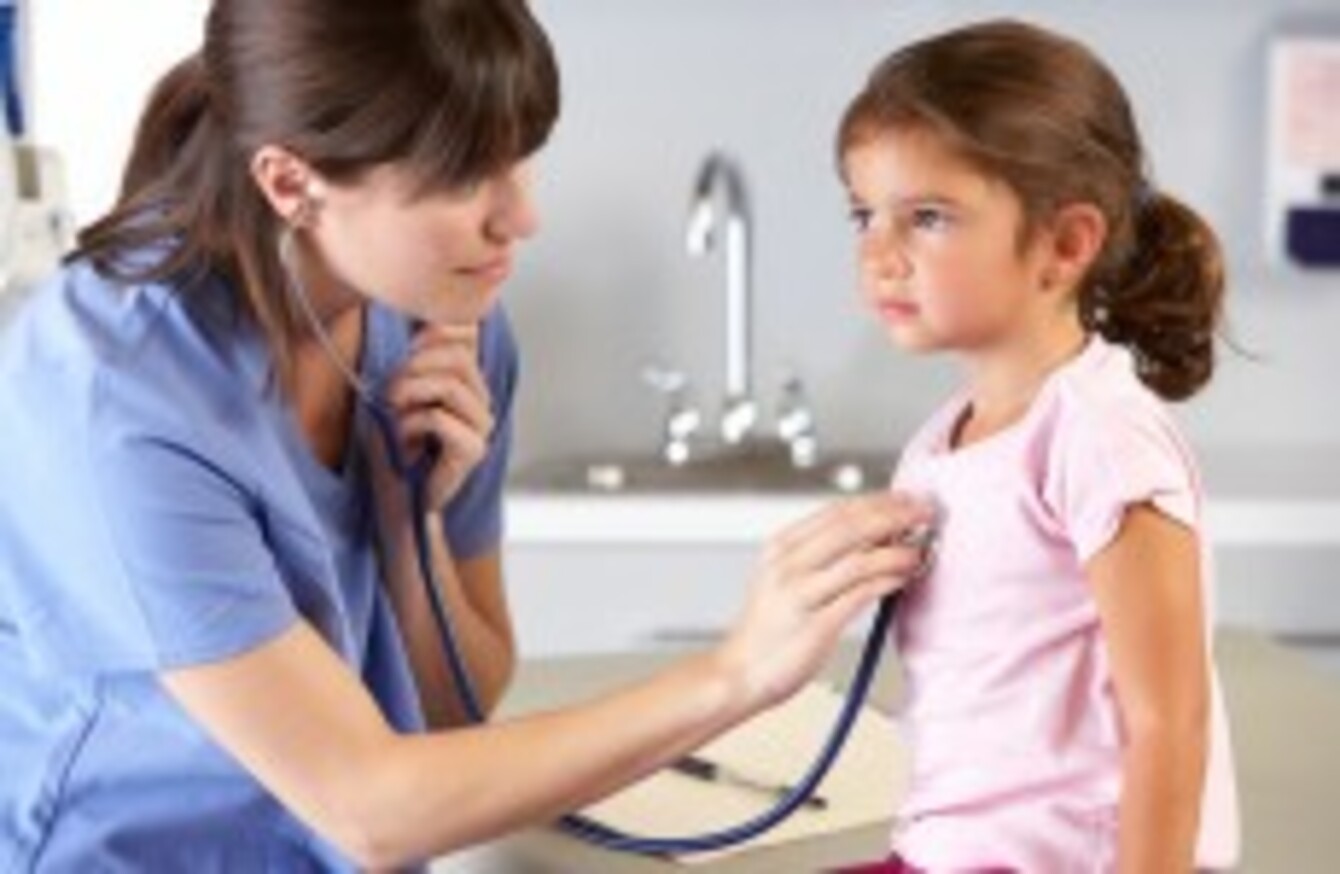 Image: Shutterstock/Monkey Business Images
Image: Shutterstock/Monkey Business Images
21.00 pm
MINISTER FOR PRIMARY Care Kathleen Lynch has rejected concerns that the new free GP care scheme for under sixes will lead to "irresponsible" visits from parents.
As of today, parents can sign their under-sixes up for free GP care. 
Public registration opens this morning for the new service which is set to begin on 1 July.
The National Association of General Practitioners (NAGP) is opposed to the plan, in part because they say it will increase waiting times in GP practices.
But speaking on RTÉ's Morning Ireland, Kathleen Lynch rejected these fears.
"I don't agree with their argument, and they know I don't agree with their argument, I've been rebutting it for some time," Lynch said.
We haven't invented more children, the children who are going to be covered by this are going to be the children that have always been the patients of GPs in this country.
Lynch did accepted that parents will be more likely to bring their children to GPs sooner because "the barrier won't be finance". Despite acknowledging this, she said parents won't misuse the free GP service because they simply won't have time.
We are talking about young hard pressed parents who are at work, in the main, who are at work. So if people are saying they will make irresponsible visits, I don't believe that. They will be at work and they won't be prepared, and will not be able, to take off work and simply bring their child to the visit the GP at the drop of a hat.
Sign-up
Parents can today register through an easy-to-use online system and a list of registered GPs will continue to be updated as more sign up to participate.
This will continue beyond the start of the programme.
As of lunchtime today, the HSE said in excess of 60% of GPs nationally had signed up for the programme. It said it expects over 1,500 GPs to have signed up by this evening.
So far, 6,000 children have been registered for under 6 free GP care.
Doctors signing up
Speaking earlier this year, Health Minister Leo Varadkar expressed confidence that most GPs will sign up to the scheme and described the NAGP'S call for their members not to sign up as "morally reprehensible".
Last month the NAGP disputed the figures given by the HSE, saying that the numbers would represent a "remarkable jump".
They also suggested that there was unfair pressure being placed on GPs to comply with the programme.
The lowest uptake in the country came from South Tipperary where only around 8% of doctors had signed up to the scheme.
There was also difficulties with GPs signing up in Cork-North (36%) and Cork-South (41%), Kildare/ West Wicklow (31%), Limerick (31%) and Louth (22%).
The areas of the country with the highest levels of uptake were shown to be Donegal (94%), Roscommon (90%) and Longford/ Westmeath (84%).
Minister Lynch accepted that some areas had fewer GPs signed up than others, adding that rural areas would be of "greatest concern". She said the government and the HSE is also now encouraging new GPs to signed up to the medical card scheme.
- With reporting by Rónán Duffy and Christina Finn