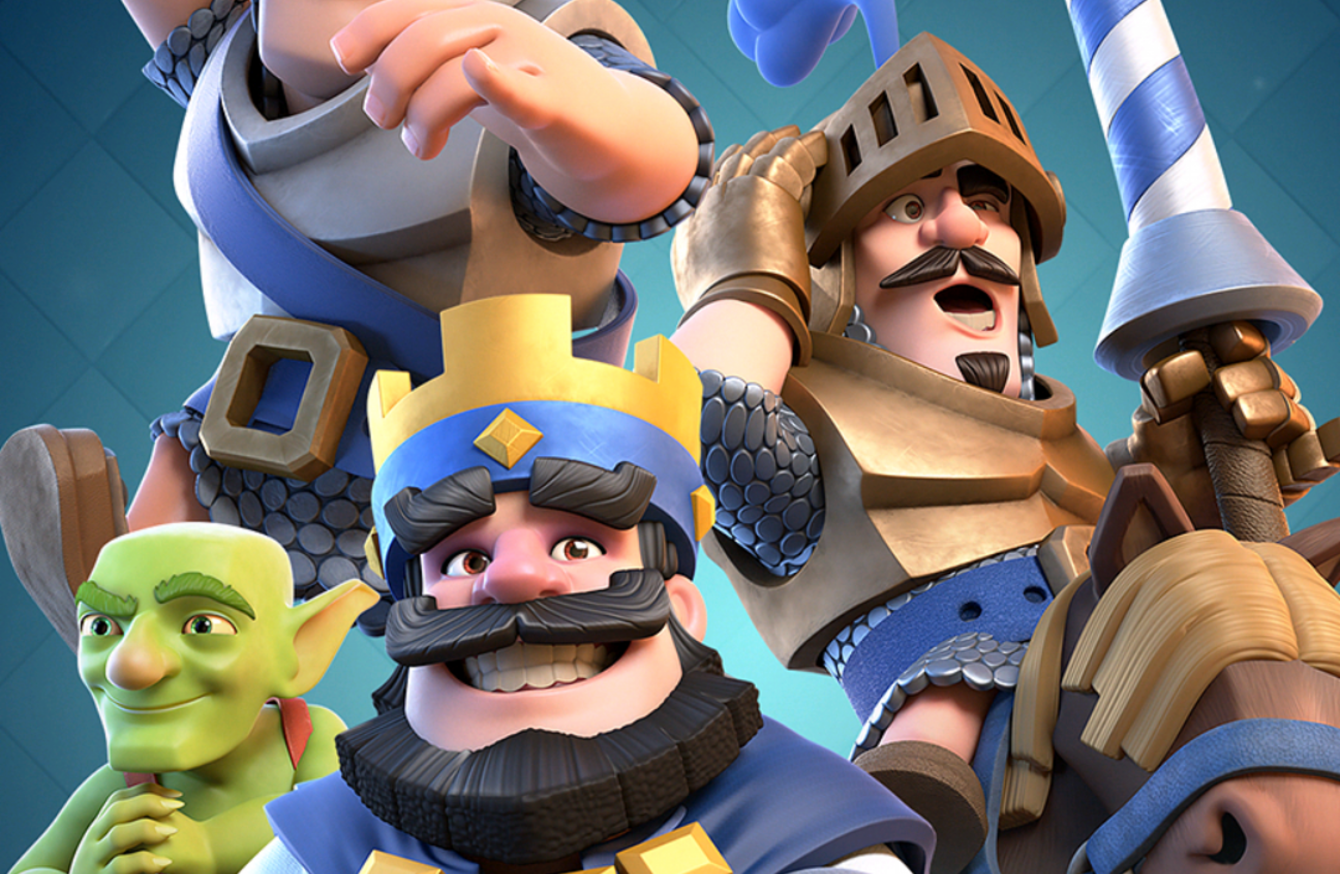 Image: Clash Royale/Supercell
Image: Clash Royale/Supercell
MOST PEOPLE DON'T pay for mobile games or apps. With so many offered for free instead, we're more likely to download them even when there are games that cost less than a euro.
But apps need to make money somehow and they do this either through ads or in-app purchases. The latter is more lucrative provided you have an addictive game on your hands.
The principles mentioned here can be applied to the majority of free-to-play smartphone games, but for this example, we're going to refer to Clash Royale, the latest game from Clash of Clans maker, Supercell, and one of the top grossing apps in the App Store.
Some context
Clash Royale is a two-player game which combines elements of tower defence, card collecting and strategy games.
In each match, your goal is to destroy your opponent's towers in three minutes and make sure your own aren't destroyed. The eight cards you select comprise of different troops or items for you to complete your goal, all of them can be upgraded by collecting cards or unlocking chests.
The game is easy to dip into and is very addictive once you grow accustomed to it.
So how does it make money? Such games use a few methods but it's can be summed up in three steps: developing a motive, creating a habit and then making you choose between time or money.
Time after time
To begin, this is the home screen:
There's quite a bit happening here but the important parts to note are the chests, both at the top and bottom. All of them – with the exception of the Crown Chest – have a timer of some sort. The common chests at the very start are unlocked pretty quickly, but better ones can take as long as 24 hours to unlock.
Only including four slots for chests isn't an accident either. If you win a fight and already have all four slots filled, you don't get anything except crowns (one for each tower you destroy) and getting one is tough enough as it is.
Like most free-to-play games, currency is broken up into two collectables: coins and gems. Coins are used to upgrade cards while gems are used to speed up different processes like opening up chests, something collected after every battle you win.
At the start, progress is pretty rapid and it's pretty easy to make your way to the second arena without much trouble. The rewards for each battle flow in quickly as well but both slow down once you get settled into the game.
Convincing you to visit regularly
For free games, if you're not paying with money, you're paying with time. You could wait it out, but games like this want you to play regularly, which is why they alert you when there's a development of some kind.
Such games offer alerts for chests being unlocked, new challenges starting or just telling you that you haven't visited in a while so you open it multiple times a day.
Once that becomes habit, it leads to…
#Open journalism No news is bad news Support The Journal

Your contributions will help us continue to deliver the stories that are important to you

Support us now
Time vs money
It's entirely possible for you to play the game without paying a cent, but you'll be sinking a lot of time into it as a result.
This is why many players eventually spend gems unlocking chests or buying cards to gain an advantage. If you're playing it regularly, you'll hit a stop-start flow which can be frustrating if you prefer longer playthroughs.
Sooner or later, you'll run out of gems so you can either fight more battles to pass the time or wait around for those chests to unlock. Alternatively, you could just pay real money for them which brings you here.
In marketing, there's a term called 'anchoring' which refers to how people rely on the first piece of information they see (the anchor) when making a decision.
To give an example, if you go into a shop and see a small bottle of water on sale for €2, and see a medium bottle for €2.50, the latter deal will look like the better one.
However, you've no idea what the small or medium bottles really costs or if you could get it cheaper elsewhere. Because your reference was the €2 bottle you saw first, the other deal appears to be better by comparison.
Nobody is going to spend €100 (or even €50) on in-game currency unless they're really addicted and 80 gems for €1 isn't great value, but it's very likely they are the first ones you'll see.
The real ones that are targeting you are the €5 and €10 offers since they are the better deals by comparison. The currency is only relative to this particular game – you can't really compare it to another app or service, even the maker's previous games – so you make a judgement based on that.
With all of this said, you can get through Clash Royale and similar games without spending a cent, but you'll have to change the way you play strategy games. Just make sure you either have a lot of time or money if you want to reach the top.