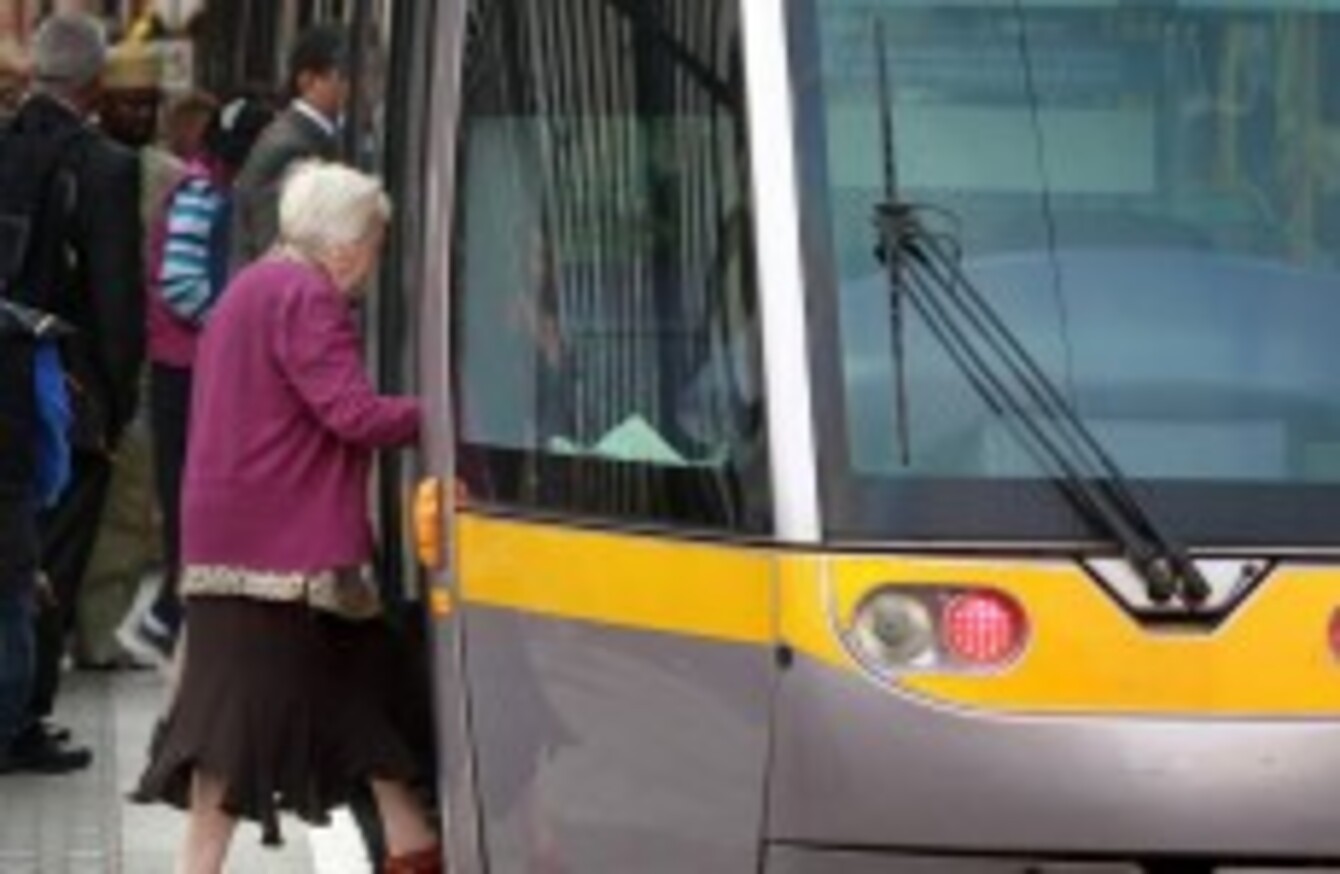 Image: Sam Boal/Photocall Ireland
Image: Sam Boal/Photocall Ireland
TRANSPORT MINISTER LEO Varadkar has dismissed suggestions that the government is looking to take away the Free Travel Pass.
Varadkar was speaking in the wake of a story in today's Irish Times which said that transport providers are threatening to withdraw from the scheme as it is not covering the cost of their services.
It comes as a government working group is currently reviewing the scheme, which costs €77 million annually and is under increasing pressure now that the number of those availing of it has increased but the budget hasn't in recent years.
The scheme allows anyone aged 66 and over a pass which entitles them to free public transport on all State-funded transport as well as the Luas.
There have been concerns that the government may introduces changes to the scheme around eligibility, but ministers have sought to dismiss such talk.
Speaking at an event to mark 10 years of the Luas today, Varadkar said that there are now around a million people using the scheme when you include companions who can also travel free.
He said that the current review is about "modernising the scheme" and added: "It's not about taking it away, that's not our agenda at all as a government."
The Fine Gael TD said that in addition to modernisation there are "a few issues" around fraud and IDs but once again dismissed suggestions that it is going to be taken away.
"It's not on the agenda to get rid of it, that's not what we're about at all," he repeated.