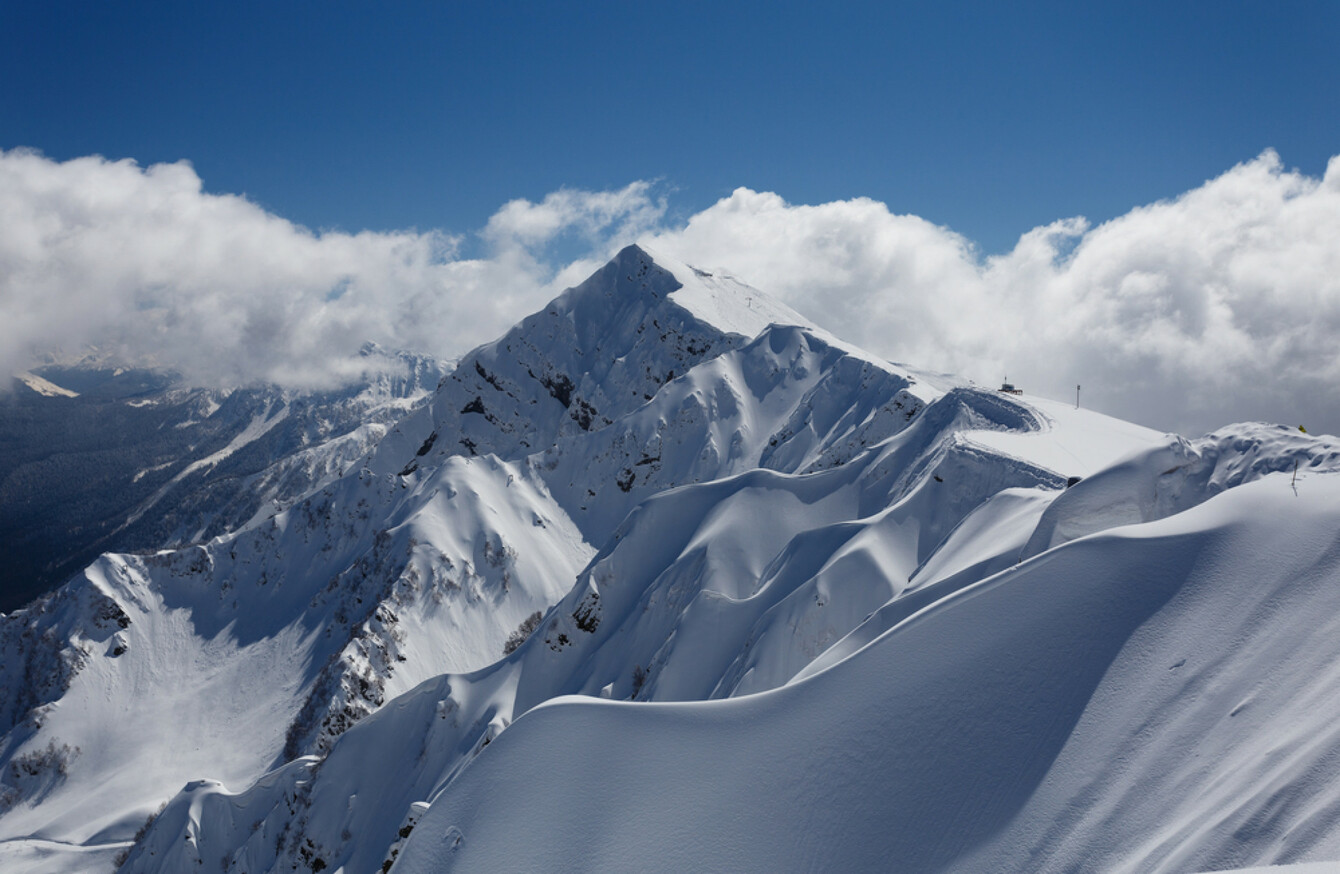 File photo
Image: Shutterstock/Sergey Gordienko
File photo
Image: Shutterstock/Sergey Gordienko
THE FRENCH ALPS were on maximum avalanche alert today as Storm Eleanor swept through Europe, killing at least four people and fanning rare winter wildfires in Corsica.
With the mountains packed with skiers for the school holidays, major resort Val d'Isere closed its runs for the day because of "heavy snowfall", while Chamonix said it was shutting many of its lifts as a precautionary measure.
"The objective is to keep everyone safe," said David Ponson, ski chief in the Alpine Savoie region, as many pistes were shut for the second day.
At the other extreme, nearly 400 firefighters on the French Mediterranean island of Corsica were battling two blazes fanned by Eleanor's strong gusts of wind, with three people injured in a fire overnight.
Three hundred goats were killed in the blaze at Chiatra-Canale di Verde near the island's east coast and ten homes burnt – five of them completely destroyed, local authorities said.
The prefecture added that the intensity of the blazes was "exceptional in the middle of winter". Two helicopters were able to help douse the flames after the winds eased up.
Eleanor, the fourth winter storm to hit Europe since December, swept into the continent yesterday after battering Britain and Ireland.
It has left four people dead, including a 21-year-old skier hit by a falling tree in France and a couple in their 60s swept away on Spain's northern Basque coast by a huge wave.
A young man had to be rescued after attempting to save them.
Today, firefighters said a woman in her 90s died in Crets-en-Belledonne in the French Alps after the heavy rains caused a nearby stream to overflow its banks, sending a torrent of mud and water into her home.
In France, 29 people have been injured – four of them seriously – including a woman hit by a falling block of concrete.
At Lenk in central Switzerland, eight people were hurt when a violent gust of wind overturned a railway carriage.
Power cuts
The whole of Spain's northern coast remained on "orange" alert – the second highest on a four-point scale – because of the risk from strong winds and large waves.
More than 40 towns in southwestern Spain have meanwhile brought forward their annual Epiphany feast parades – celebrating the coming of the three wise men with gifts for Jesus – to today because of heavy rain forecast tomorrow.
The worst of the storm appeared to have passed by already today, though much of eastern France was still on "orange" alert for heavy winds, floods and avalanches.
Some 29,000 French homes remained without power, a third of them in Corsica.
Germany lowered its alert for violent winds yesterday evening, but high tides were worrying several states, including in the Moselle Valley where heavy downpours have halted boat traffic.
The Rhine river was set to surge to seven metres today and was still rising, the Bild newspaper reported. River traffic will be suspended if it hits 8.3 metres.
The storm had snarled air traffic yesterday, briefly shutting the Strasbourg and Basel-Mulhouse airports and delaying departures from Paris, Frankfurt and Amsterdam.
It also played havoc with road and rail transport, leaving branches, electrical lines and other debris was strewn across tracks and highways.
The Eiffel Tower was temporarily closed yesterday, with the top deck remaining off limits most of the day due to gusts of over 80 kilometres an hour.