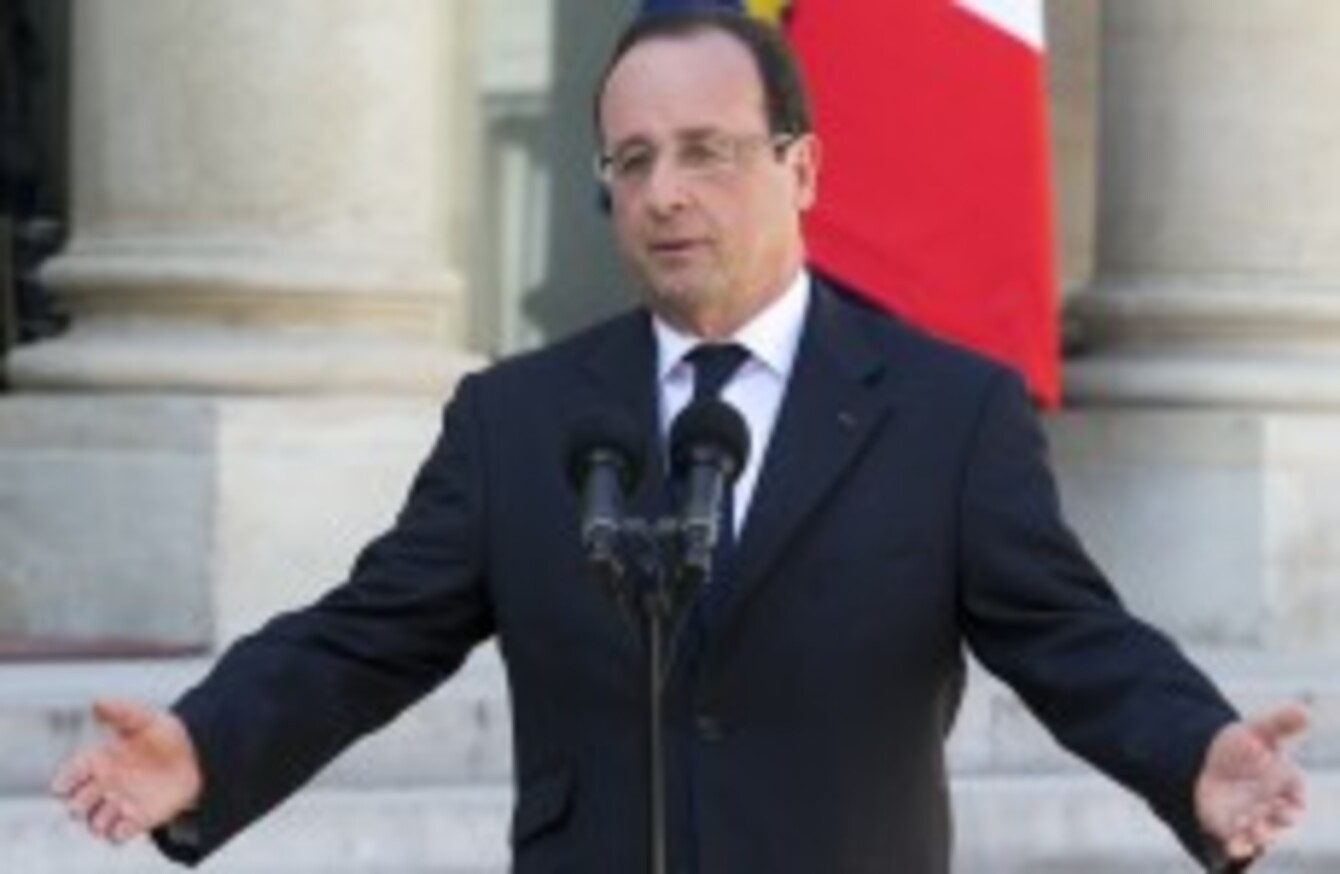 French President Francois Hollande
Image: AP Photo/Jacques Brinon, File
French President Francois Hollande
Image: AP Photo/Jacques Brinon, File
A DRUBBING FOR France's divided Socialists by the centre-right is a bad omen for President Francois Hollande two years ahead of a presidential election as the far-right continued to grow in power.
The Socialists lost 28 councils in local elections yesterday, nearly half of those it controlled, prompting soul-searching on the left and triumph from former president Nicolas Sarkozy's opposition centre-right.
"The slap"
"It's clearly yet another protest vote … and the situation is becoming very difficult two years out from the presidential election," said Frederic Dabi, from polling institute Ifop.
"The slap," declared Le Parisien daily, under a picture of a glum-looking Prime Minister Manuel Valls.
The right-leaning Le Figaro said the government had "suffered a fourth and humiliating electoral defeat. For the prime minister, it's a tough blow."
The election defeat was all the more embarrassing as the left lost power in the political heartlands of both Hollande and Valls.
Valls, who campaigned hard during the local elections, with bitter attacks on Sarkozy and the far-right, acknowledged the vote was a setback but vowed to continue with his programme of reforms to pep up France's struggling economy.
There will be "new measures to boost private and public investment", said Valls in the immediate aftermath of the defeat.
Dress rehearsal
But already there was sniping from a rebel left-wing faction within the Socialists, which has already defied the government on several issues in recent months.
One rebel, Jerome Guedj, urged a change of course, saying: "Otherwise, tonight will just be a dress rehearsal for what is going to happen to us in 2017," when the next presidential election is held.
We can't keep driving into the wall, speeding up and beeping our horns," said Aurelie Filippetti, a former minister who lost her job in a cabinet clean-out of rebels.
'Base for great victories'
Marine Le Pen's far-right Front National (FN) failed in the end to win full control of a council but won dozens of council seats in what their leader called a "magnificent success".
"It's the base for tomorrow's great victories," said Le Pen, referring to another set of regional elections in December and the presidential vote in 2017.
#Open journalism No news is bad news Support The Journal

Your contributions will help us continue to deliver the stories that are important to you

Support us now
Political analyst Jean-Yves Camus noted that Sunday's departmental elections are "a less favourable (type of election) for the FN … because you need a local base and because of the way the vote is organised."
In several regions, voters on the left and right joined forces to keep the FN out of power, despite calls from Sarkozy to abstain rather than support the Socialists.
The FN is a free and independent force. Of course it's more complicated but our scores are rising quickly. In reality, the FN has scored a real victory in these local elections," she told iTELE rolling news channel.
Sarkozy rises
But Sarkozy still emerged as Sunday's real winner, countering criticism of an uncharacteristic lack of energy since his political comeback last year.
Never… has our political family won so many councils," Sarkozy told supporters cheering "Nicolas, Nicolas", adding that voters had "massively rejected the policies of Francois Hollande and his government."
Sarkozy hasn't officially announced he will stand for the presidency in 2017 but few doubt that he harbours a burning desire to reclaim the keys to the Elysee that he lost to Hollande after a bitter campaign in 2012.
But the former president faces his own difficulties, with a number of legal woes, particularly related to campaign spending, that may yet trip up his path back to the top job.