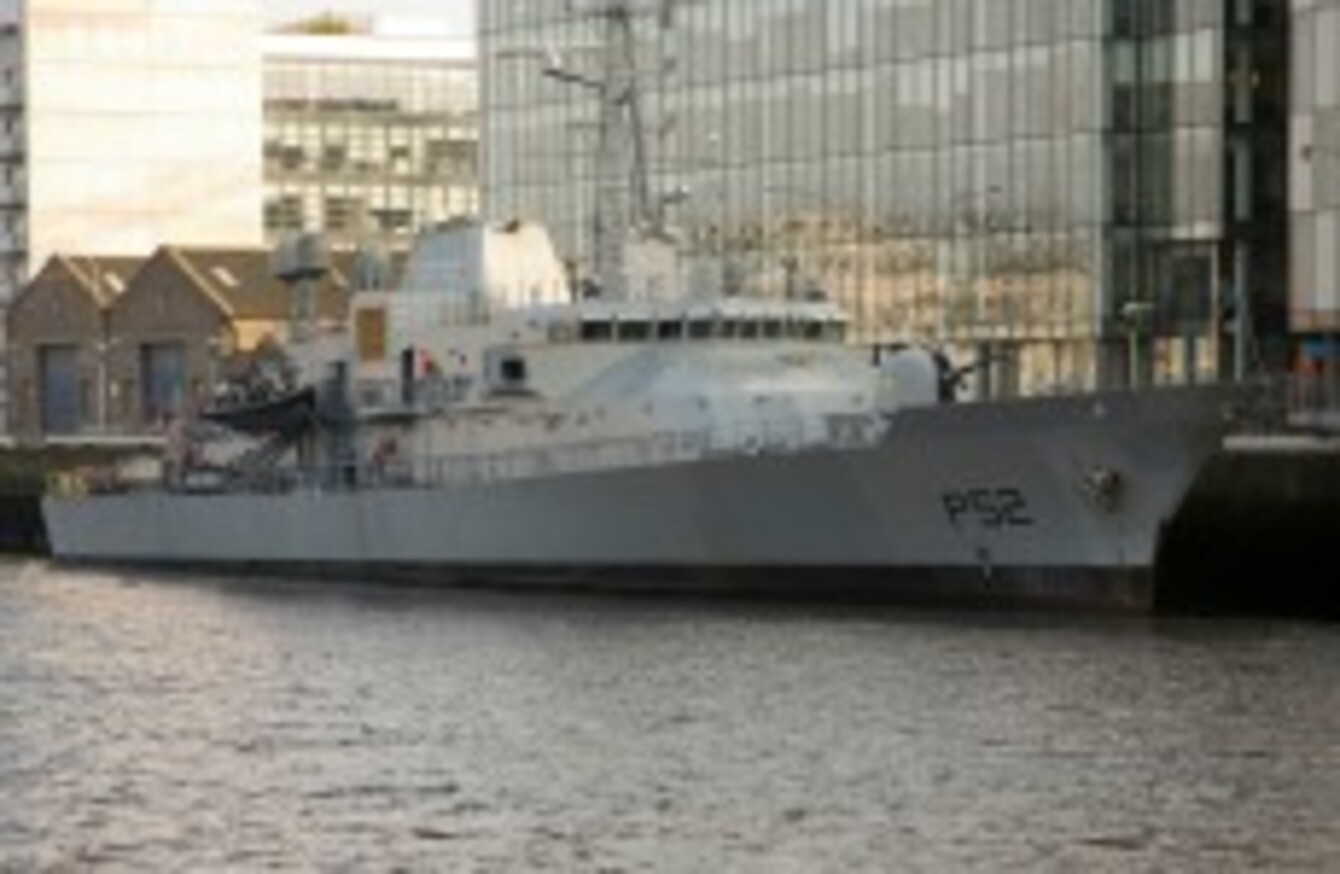 The LE Niamh moored in Dublin in 2008 (File photo)
Image: Wikimedia Commons
The LE Niamh moored in Dublin in 2008 (File photo)
Image: Wikimedia Commons
THE IRISH NAVAL Service has detained a French registered fishing vessel of the south west of Valentia in Co Kerry after it was alleged the ship under recorded its catch.
The Naval Service Vessel LÉ Niamh was detained earlier today around 30 nautical miles south west of Valentia.
"The detention was in relation to alleged under recording of catch," a statement said.
The vessel is currently being escorted to Castletownbere in Co Cork and is expected to arrive tomorrow morning before it is handed over to gardaí.
In total this year, the Naval Service has boarded 225 vessels and issued eight warnings. This is the second detention of the year.