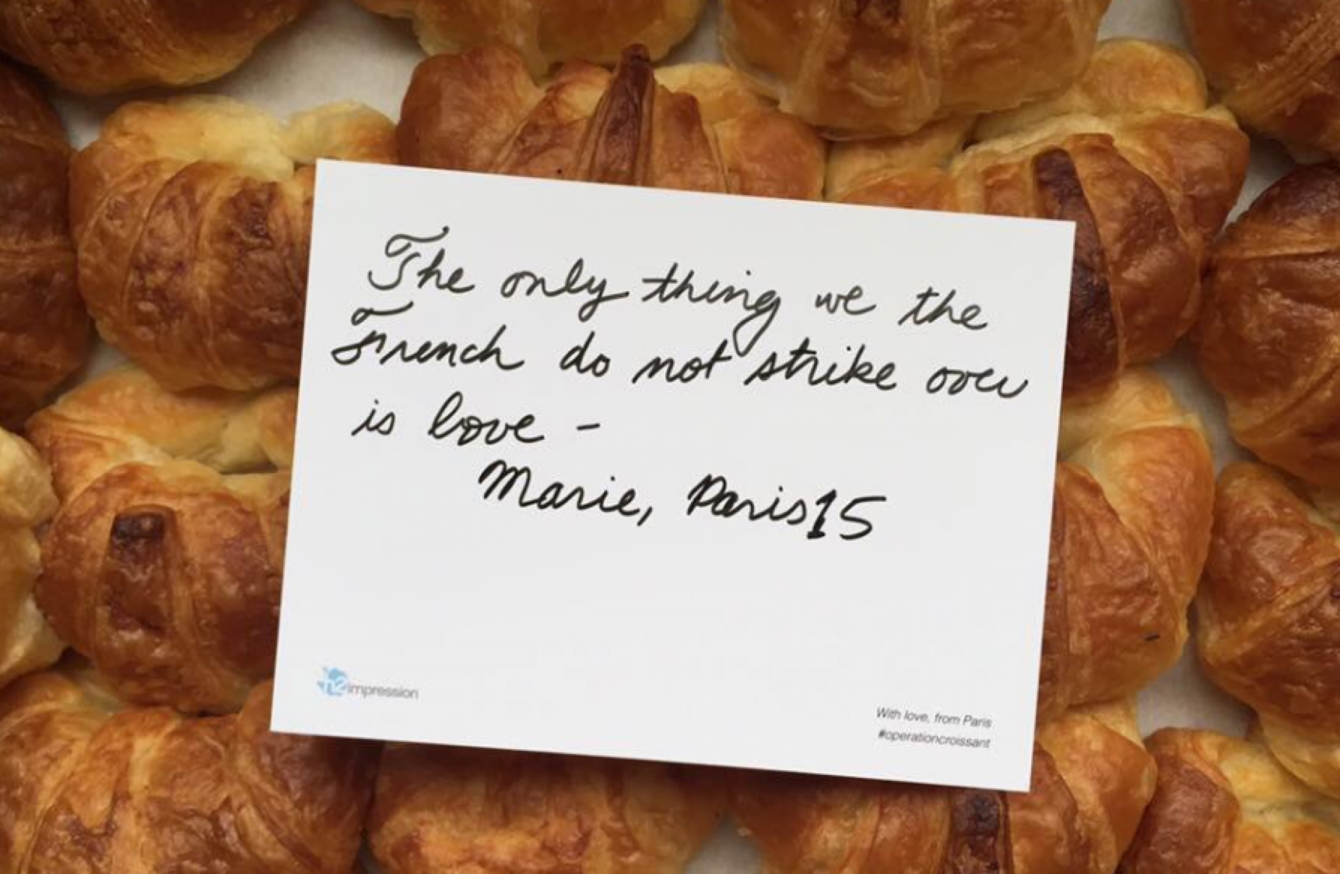 VOLUNTEERS WHO TRAVELLED from Paris to London to hand out love letters and fresh croissants hoping to persuade Britons to stay in the EU were swooped on by British police.
They were told that it would be illegal for them to offer food in the run up to an election because it could corrupt the result.
The group of volunteers, called Operation Croissant, continued to hand out the postcards with handwritten notes in the morning rush hour outside King's Cross station.
However, they couldn't pair the letter with a fresh croissant and instead decided to hand them to a homeless shelter – with no political message attached.
Kathryn Sygrove, 50, received a postcard which read: "Please don't leave us alone with the Eurovision Song Contest." She told AFP:
I've already made my mind up," she said. "I'm on the side of the croissant.
Meanwhile 33-year-old Amy Ferguson said she too had already decided to vote in, but added, "I think it's nice that they have sent us this. I'm touched."
After a long and often bitter campaign, opinion polls indicate the race is close.
Additional reporting by AFP.