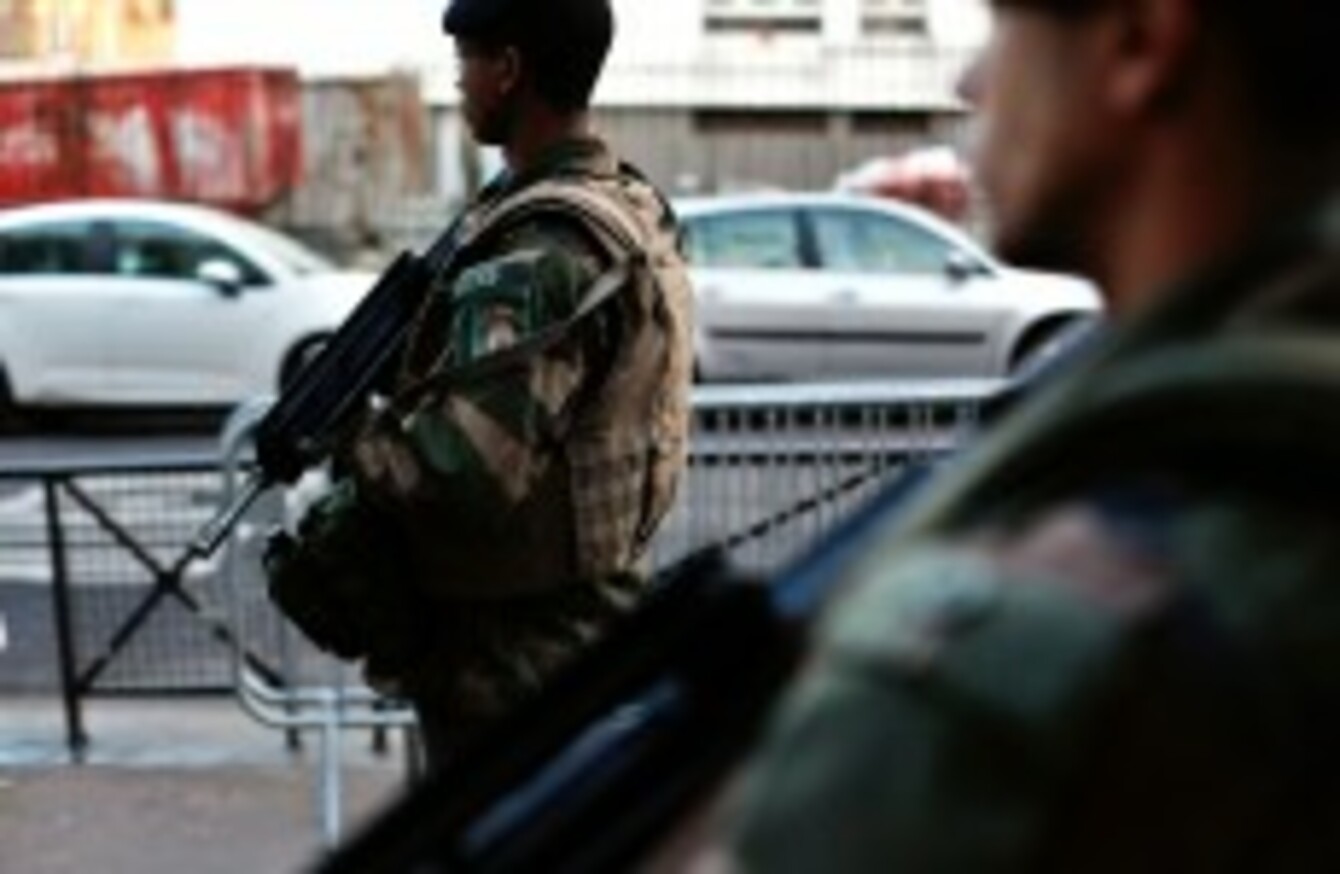 File photo of French soldiers on patrol in Paris.
Image: AP/Press Association Images
File photo of French soldiers on patrol in Paris.
Image: AP/Press Association Images
THREE SOLDIERS ON patrol outside a Jewish community centre on the French Riviera were attacked by a knife-wielding assailant earlier this afternoon, leaving two of them injured, a police source said.
The attacker was arrested, said the source, adding that the soldiers' injuries are not thought to be life-threatening.
The attack took place in broad daylight in the centre of Nice as the troops were patrolling the centre under reinforced security measures introduced after last month's deadly jihadist attacks in Paris.
One soldier was injured in the arm and the other in the face. Both were being treated by medical personnel at the scene.
Anti-terrorist prosecutors in Paris have taken charge of the investigation, a judicial source told AFP.
There was no immediate indication why the man carried out the assault.
A police source said:
Shortly after 1300 GMT (2pm local time), while three soldiers were patrolling in front of a Jewish site … a passer-by violently attacked one of them with a large knife, aiming at his face and neck.
Several sources close to the investigation said the man's surname was Coulibaly. However, there was "apparently" no link to Amedy Coulibaly, who killed four Jewish shoppers in a kosher supermarket during the Paris attacks that left a total of 17 people dead.
President Francois Hollande has since vowed to combat "unbearable" rising anti-Semitism in France, after figures showed anti-Jewish acts doubled over the past year.
France has deployed some 10,500 soldiers outside "sensitive" sites in the wake of the attacks, notably outside Jewish and Muslim places of worship, schools and media outlets.
France is home to Europe's largest Jewish population, estimated to be between 500,000 and 600,000, as well as its largest Muslim population, estimated at around five million.