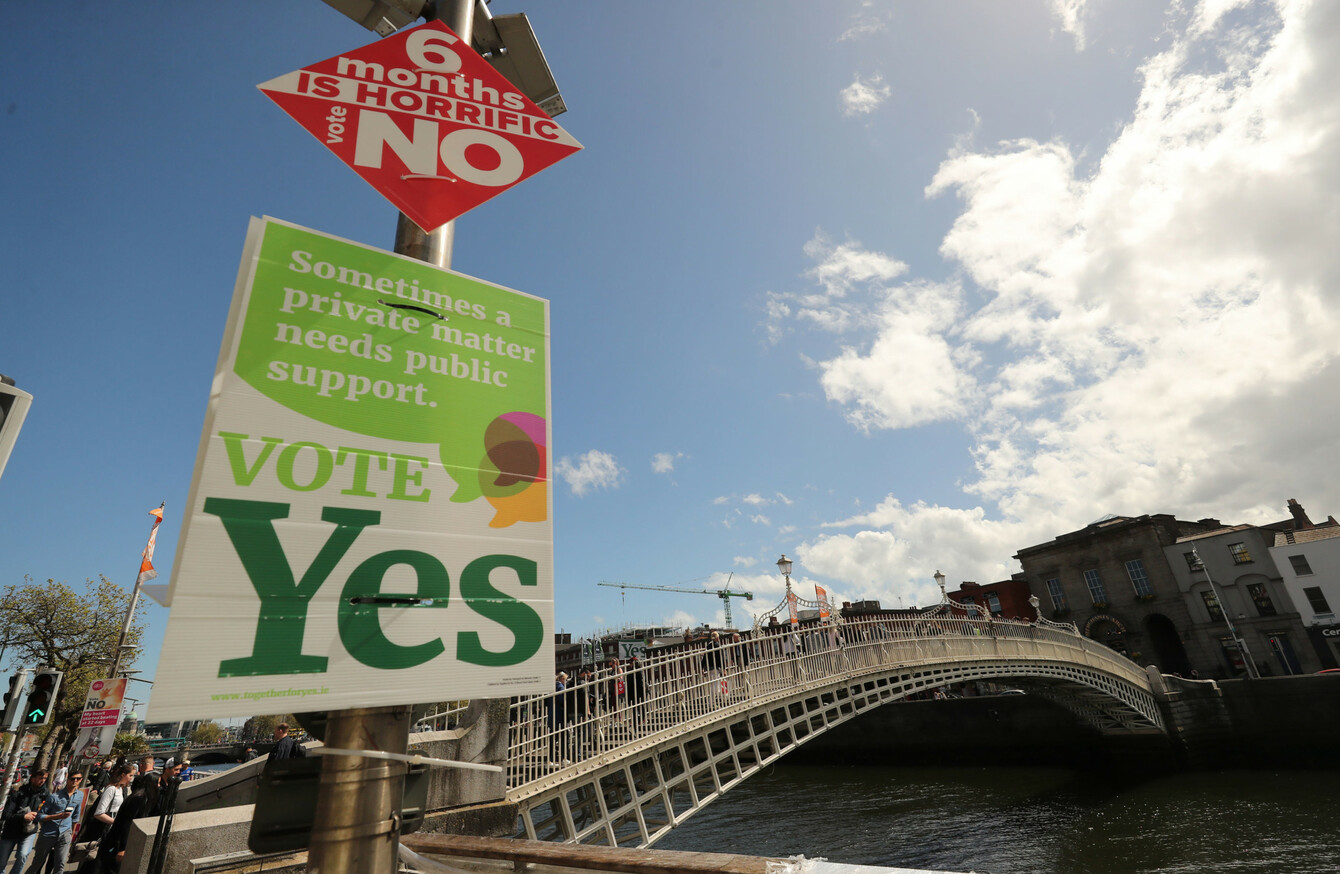 Image: Niall Carson
Image: Niall Carson
A FRENCH STUDENT receiving a polling card for Friday's referendum on the Eighth Amendment was caused by a clerical error in the student's registration form and is not an indication of voter fraud, a spokesman for Galway City Council has said.
Last week The Irish Times reported that Caroline Sourisseau, who is in Galway on a year-long Erasmus programme, received a polling card in the post despite not applying to the local authority.
"I looked up the 'check the register' site and found my name to be on it," the student told the newspaper. "This is very serious and should not be happening."
The occurrence was brought up in the Dáil, both Tuesday and Wednesday, by Independent TD Mattie McGrath who said the integrity of the whole system will be called into question.
McGrath said he has received calls, emails and messages from at least 7 counties of people reporting problems with the register. "In some instances multiple voting cards are being issued for the same person," he told TheJournal.ie. 
Prominent No campaigner Declan Ganley has mentioned the story several times on Twitter asking who fraudulently registered the student.
A spokesman for Galway City Council told TheJournal.ie that Sourisseau's registration form was submitted last August, along with a batch of forms from NUI Galway, following a voter registration drive by the students' union.
Because she is an EU citizen who is resident in Ireland Sourisseau is eligible to vote in local and European elections. As she is not an Irish citizen she is not eligible to vote in a referendum. However on her form the box indicating Irish citizenship was ticked.
Had Sourisseau applied to have her name included on the Supplement to the Register, which people could apply to join up until 8 May, her application would have had to have been signed off by a member of the Gardaí.
But because she applied to the Electoral Register, which is compiled each year regardless of whether an election or referendum is taking place, this was not required.
Every local authority is responsible for publishing their own Electoral Register each year.
Galway City Council spokesman Gary McMahon said errors can occur at various points within the voter registration system but "almost exclusively" they are clerical errors.
"The system is more complicated than it should," McMahon said. "Every election there are instances of people going to polling stations and finding they're not on the register and it's because of the way it's compiled every year. You're going to get anomalies, but they're still rare."
There are 46,000 people registered to vote in Galway city. There's another 2,615 people on the Supplement to the Register. You're going to end up with some error.
McMahon said that Galway City Council took the Sourisseau case very seriously when the story emerged and an investigation found that her form indicated that she was an Irish citizen.
The council is satisfied that it processed everything correctly according to the system but McMahon said that the system should be modernised to better ensure its integrity.
"The system allows for errors," he explained.
But in the experience of the staff here there's no great evidence of anything resembling voter fraud.
Deputy Mattie McGrath said that he has asked Minister Eoghan Murphy for details of any issues of electoral register anomalies that have been either reported to his department or of which his department is aware.