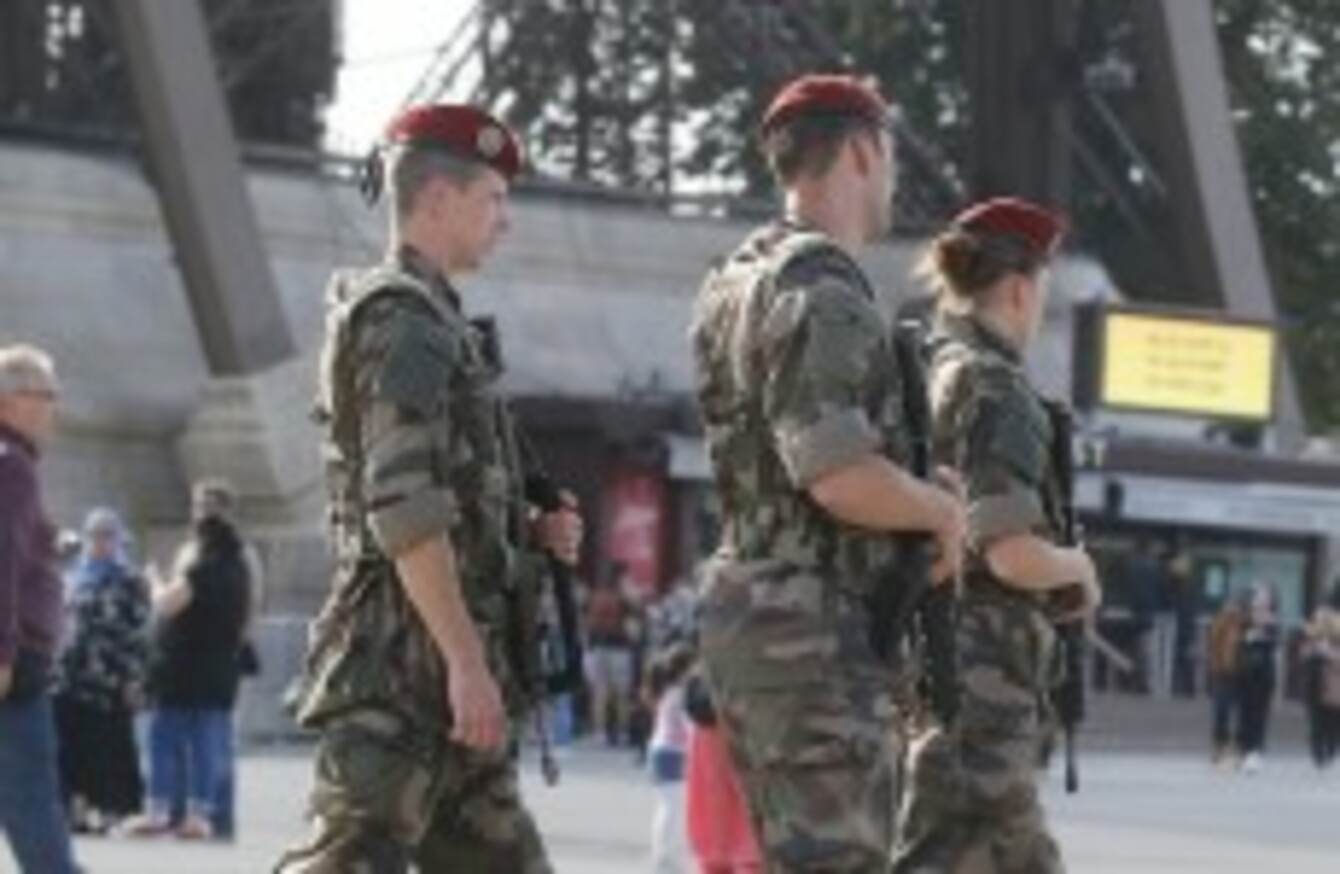 Soldiers patrol at the Eiffel Tower in Paris.
Image: Michel Euler
Soldiers patrol at the Eiffel Tower in Paris.
Image: Michel Euler
FRANCE'S FOREIGN MINISTRY has confirmed that a Frenchman has been kidnapped in Algeria.
The ministry said that the 55-year-old man was abducted in the Tizi Ouzou region yesterday, adding: "Everything is being done to find our fellow countryman. Authorities are mobilised and no hypothesis is being discarded."
Tizi Ouzou is in Kabylie, where Al-Qaeda in the Islamic Maghreb has carried out deadly attacks this year, but it was not immediately clear if he was abducted by AQIM militants or by bandits.
"We are in permanent contact with Algerian authorities, who are cooperating and fully supporting us," the ministry stated.
According to Algerian sources, the man was seized as he was trekking.
Islamic State
News of the abduction came after the radical Islamic State group called on Muslims to kill citizens of countries taking part in the US-led anti-jihadist coalition in Iraq, which includes France.
The Algerian news website El Ahdath reported the Frenchman was kidnapped by a "terrorist group" – the term used by authorities to refer to armed Islamists.
The ministry did not confirm the authenticity of a video posted on the internet claiming to show the man reading out a statement flanked by armed men.