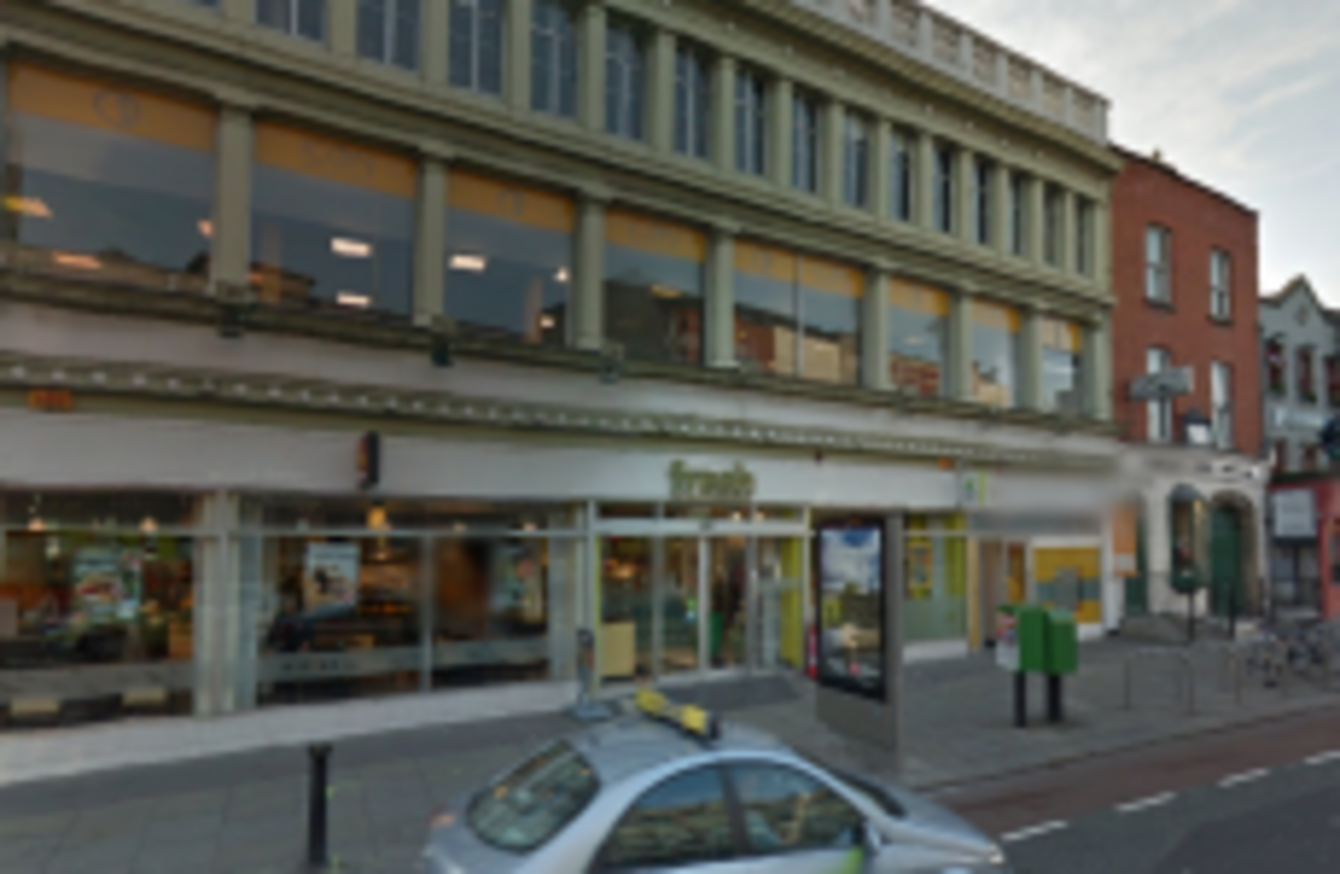 The Fresh outlet on Camden Street in Dublin.
Image: Google Maps
The Fresh outlet on Camden Street in Dublin.
Image: Google Maps
SUPERMARKET CHAIN FRESH has apologised for any offence caused by a memo to staff which requested that they only speak English while working.
The memo appeared online earlier this week, with Broadsheet.ie reporting that it had been found in the Grand Canal Dock outlet of the chain.
The memo tells staff that the use of another language can, without intention, cause customers and colleagues to feel uncomfortable.
Staff are told that even if they are working with a colleague from the same country, they should speak in English.
Fresh says it has now updated the memo and staff are still asked to speak English or Irish while in work, but can speak any language they wish on their lunch breaks.
"If you have difficulty with the English language and need to ask for a translation that is ok," the original memo says.
"[B]ut we would ask that this be done as little as possible.
We would ask that this policy be applied during rest breaks.
"Please be advised that going forward should anyone be heard on the shop floor or while working speaking another language other than English that they may be the subject of disciplinary action."
The posting caused some angry feedback online, prompting the company to apologise.
The company's founder Noel Smith said in a statement that the policy was designed to avoid misunderstandings between staff, customers and suppliers.
He apologised for any offence caused but said the policy would be staying.
We've been consulting with our staff over the last 24 hours and as our earlier communication policy caused some confusion, we decided to take the step of updating this policy. This updated communication policy has now been issued to all our staff members, to help create an inclusive and welcoming environment for all our team.We are encouraging our staff to speak English or Irish when in the workplace and this doesn't apply to rest periods.We will also provide information around language classes to any team members, who feel that they could benefit from improving their language skills.

Our goal is to create a welcoming and inclusive environment for all our staff here at Fresh and if we caused offence, then we apologise unreservedly.