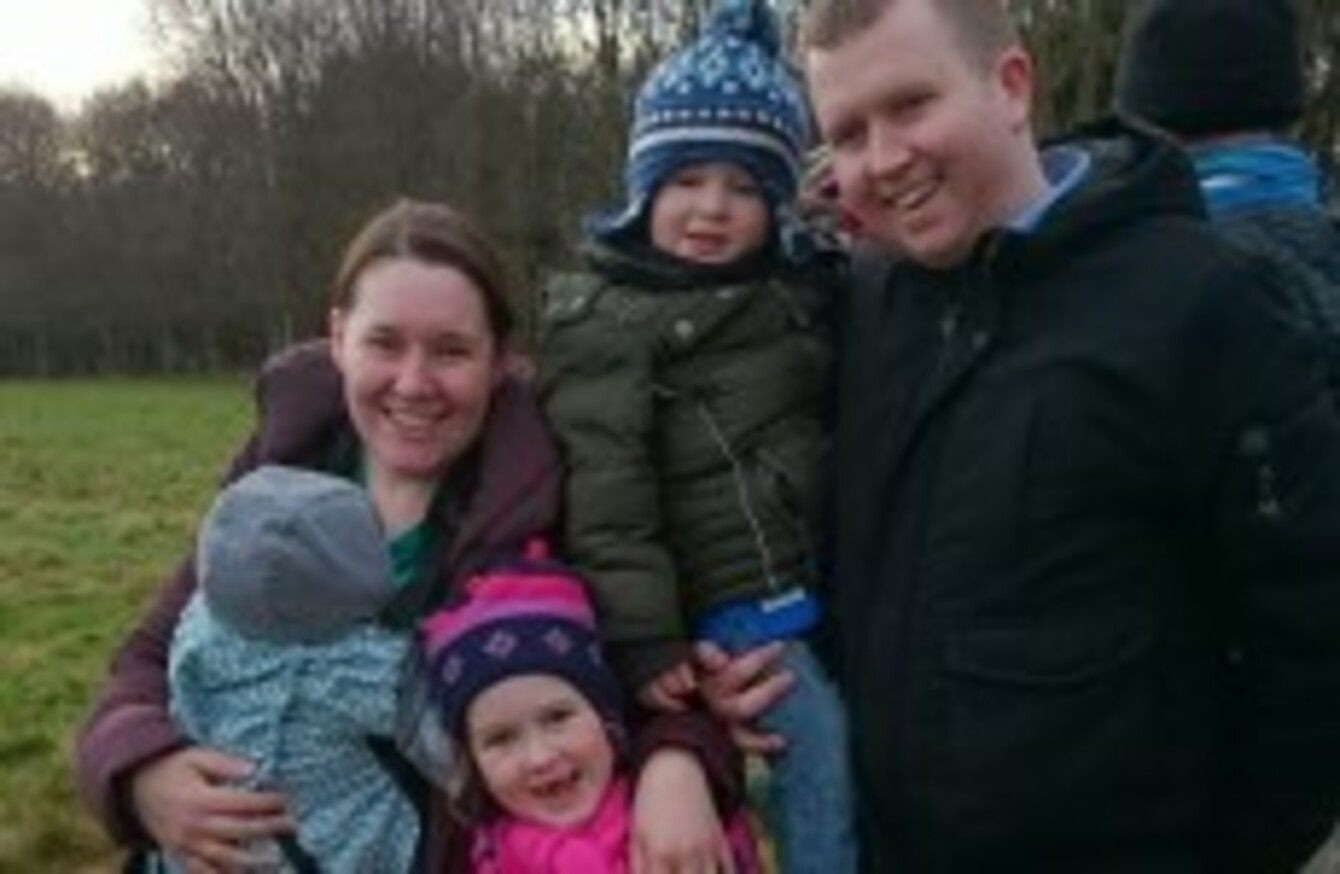 Micheál and Pamela with Eoin, his brother Cole (3) and sister Catriona (6).
Micheál and Pamela with Eoin, his brother Cole (3) and sister Catriona (6).
THE PARENTS OF a baby boy who spent time in Temple Street are raffling an Elsa doll to raise money for the hospital.
Micheál and Pamela Conroy had baby Eoin in July of this year. Eoin was treated for meningitis shortly after he was born and he also has a problem with his leg which he's still being treated for.
Micheál spoke to TheJournal.ie about how Eoin spent four and a half weeks in Temple Street Children's Hospital when he was around 8 weeks old:
"Every team at Temple Street have looked at him but all tests have been inconclusive so he still hasn't been diagnosed yet."
Elsa Doll Madness
The couple have managed to get their hands on the Frozen Snow Glow Elsa doll – which is the most sought over toy this Christmas.
The dolls are being sold for hundreds of euro online and there have even been reports of fights breaking out between parents.
The Conroy's say they want to raffle the doll for Temple St "as a thank you for the amazing care our baby received, and continues to receive, at the hospital".
People who want the doll can donate €5 or more until 8pm on Wednesday when the draw will take place. The Facebook page set up by Pamela states:
All those who donate €5 or more on

iDonate

before 8pm on Wednesday December 17 will be entered into a draw. Each donor will be allocated a number in order of donation and a winner will be picked using an online random number generator.
"In order to be contacted following the draw, please ensure you enter your e-mail address in the message field when making a donation on idonate."
The winner will be announced on the raffle Facebook page on Wednesday and the doll will be posted on Thursday.
Micheál added, "It is a great opportunity for someone to make a child very happy on Christmas morning while also donating to a great cause."
The iDonate page can be found here.
First published 14 December