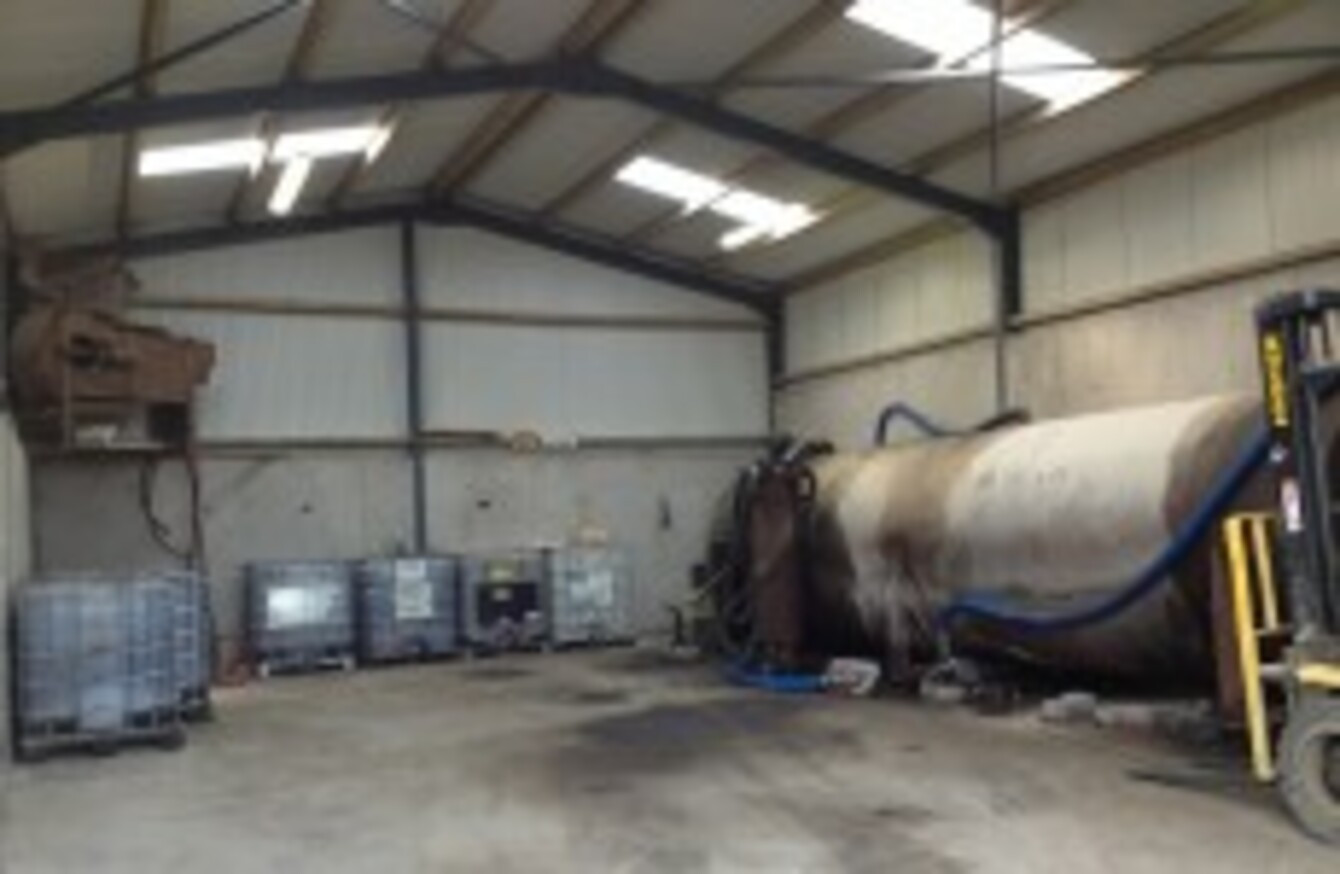 Image: Revenue
Image: Revenue
CUSTOMS OFFICERS AND Gardaí uncovered a significant oil laundering plant at Drumacon in Monaghan early this morning.
The facility has the capacity to launder more than 15 million litres of fuel per annum which could cost the Exchequer about €8 million annually.
The laundry was discovered as part of an intelligence-led surveillance operation.
A forklift, six vehicles and ancillary equipment were seized from the plant, as well as seven tonnes of toxic waste (a harmful by-product of the laundering process).
Officers found a tanker with 20,000 litres of fuel, a trailer with a concealed tank and 68 bags of bleaching earth during a subsequent search of a commercial yard in Longfield.
Revenue said investigations are ongoing. The Commissioner reminded motorists that they are putting their vehicles at risk by using laundered fuel.
"It also takes much needed funds from the Exchequer, hurts legitimate trade and, of course, it is funding criminal activity," the statement concluded.
Fuel laundering has become big business for criminal gangs across the northeast and Revenue has moved to crackdown on the illegal activities in recent months. Earlier this year, a new marker system for distinguishing lower-taxed fuel was mooted.
Currently, diesel designated for agricultural or industrial purposes is privy to lower tax and duty rates and is dyed green as a marker to differentiate it from regular fuel. However criminals use acid to wash the dye from the agri-fuel so they can pass it off as regular, full-priced diesel.
Stronger, more-resistant markers are being tested and the evaluation is due to be completed this year.