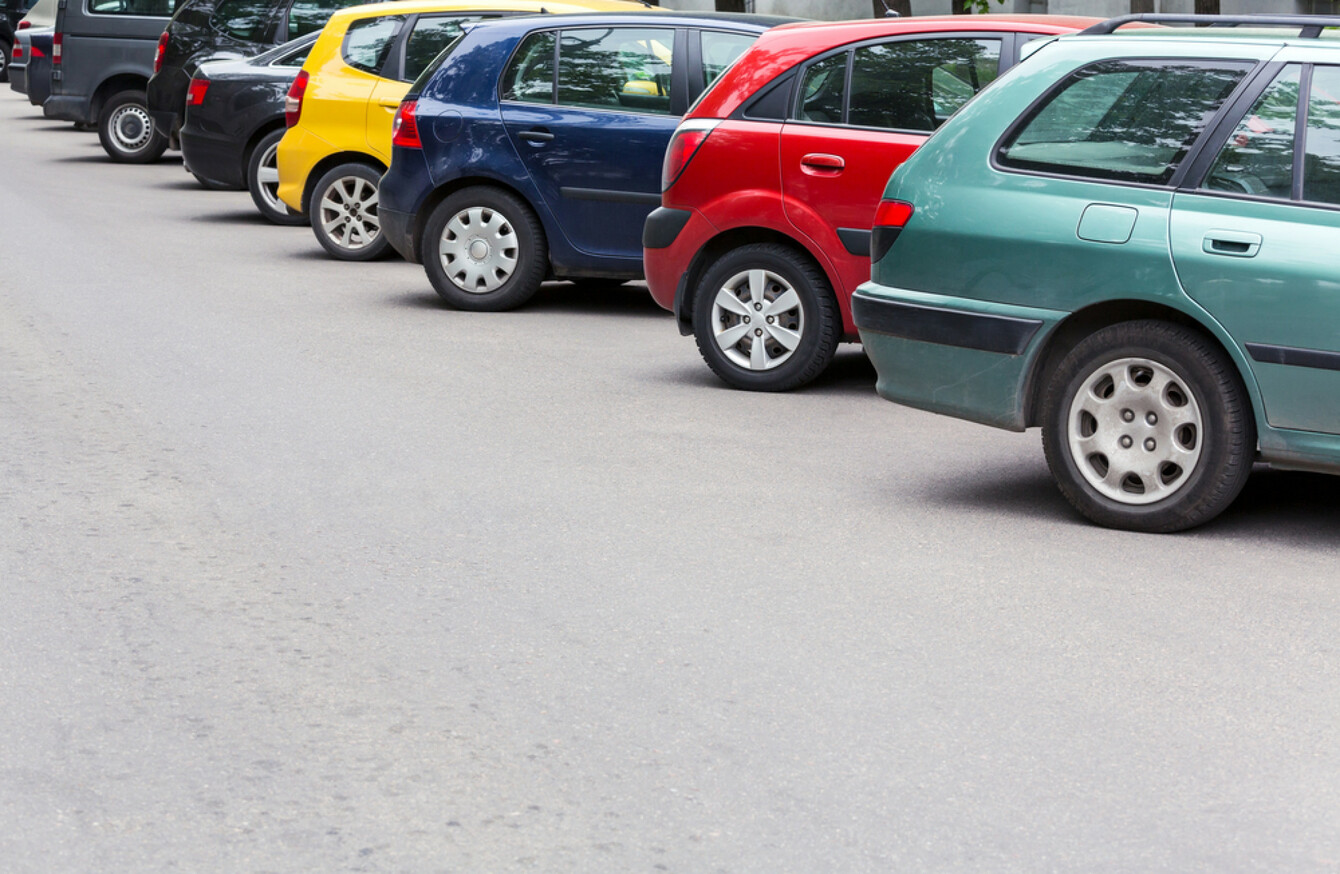 Image: Shutterstock/Mr Twister
Image: Shutterstock/Mr Twister
WHILE THESE TIPS won't put that many euro back in your pocket, they will reduce the amount of fuel your car uses when parking and reduce the load on the engine, which should help prolong its life.
1. Always reverse
Always reverse into a parking spot. According to research from the Institute of Advanced Motorists, as reported by the BBC, reversing out of a parking space with a cold engine uses 20 to 25 times more fuel in the first few seconds than a warm engine. Doing that several times a week adds up in terms of fuel costs, not to mention engine wear-and-tear.
2. Park for departure
Smart drivers park for an easy departure, not an easy entrance. So when you arrive at car park, don't drive around looking for a parking space close to the entrance. This behaviour usually involves stop-and-go driving (especially with pedestrians crossing, which is more likely near the entrance) and other drivers pulling in and out of spots.
The savvy thing to do is to drive to a spot further away from the entrance and, if possible, one that has a high elevation. You then need to park so that you are facing outward (see tip above about reversing).
The reason for this is that when you return to your car and start the engine up from cold (its lowest efficiency) you can use gravity in your favour to roll out of the spot. You also don't have to manoeuvre the car as much, both of which put less stress on the engine and are more fuel efficient.
Want to make sure you don't miss out on anything going on in the world of motors? Like us on Facebook and and follow us on Twitter for the latest updates.