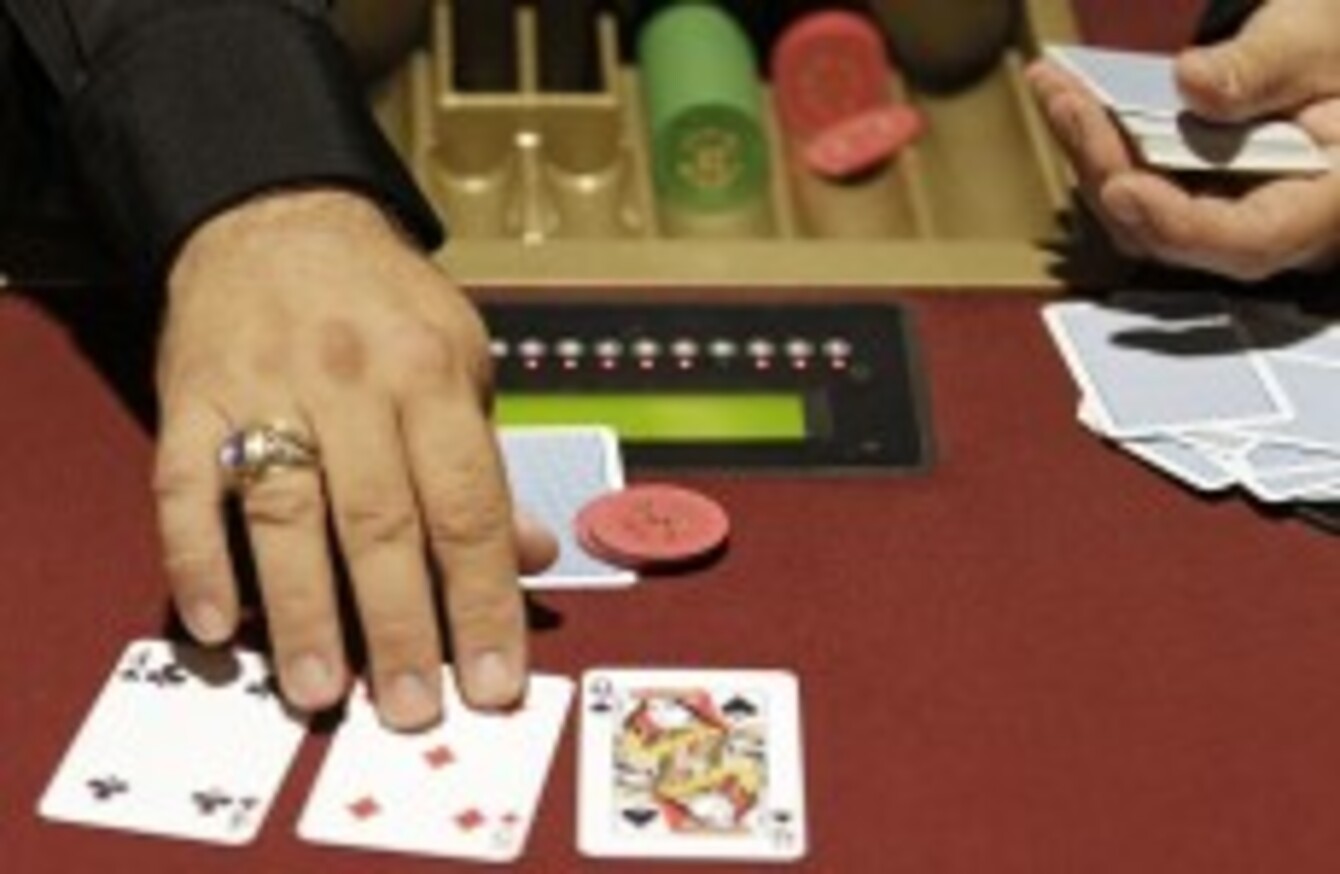 Image: Mark Duncan/AP/Press Association Images
Image: Mark Duncan/AP/Press Association Images
ONLINE POKER PLAYERS outside of the US are to be refunded part of a $184 million settlement by a leading poker company.
Background
Full Tilt Poker employs around 600 staff in Dublin and was investigated over allegations of fraud against its owners and main players.
The site was blocked for a period in the US, leading to the Pocket Kings, a major subsidiary of Full Tilt which employs hundreds of people in Cherrywood in Dublin, saying it would need to reduce its operating costs by about €12m to deal with the aftermath of the blockage in the United States.
Charges were filed in New York in 2011 alleging charges of illegal gambling, money laundering and bank fraud against Full Tilt chief executive Raymond Bitar.
Bitar pleaded not guilty when he surrendered to authorities in early July after returning to the US from Ireland.
Reuters reports that 11 people at Absolute Poker, Full Tilt Poker and PokerStars were charged by authorities. It was alleged that Full Tilt had taken in about $1 billion from US players and owed $350 million to them.
Settlement
PokerStars has now announced that the company has reached a settlement with the US Department of Justice (DOJ) Southern District of New York, which involves acquiring the assets of Full Tilt Poker, and reimbursing Full Tilt Poker customers outside the United States.
It will pay the US Government $547 million over a three-year period, part of which will be used to reimburse former Full Tilt Poker players in the United States.
PokerStars said it will also make available in a segregated bank account all outstanding balances owing to all non-US customers of Full Tilt Poker – an amount which totals $184 million. It said there will be no restrictions on withdrawals, within 90 days of completing this transaction.
The company said it does not admit to any wrongdoing, and that it will be able to apply to the US gaming authorities as PokerStars and Full Tilt, to offer real money online poker "when State or Federal governments introduce a framework to regulate such activity".
Full Tilt
PokerStars now plans to relaunch Full Tilt Poker as a separate brand under a new management team, and its operations will continue to be run from Dublin, with regulatory oversight transferred to the Isle of Man.
Mark Scheinberg, Chairman of the Board of PokerStars commented:
We are delighted we have been able to put this matter behind us, and also secured our ability to operate in the United States of America whenever the regulations allow.
He added that the outcome "demonstrates our continuing global leadership of the online poker industry, and our commitment to working with governments and regulators to ensure the highest standards of protection for players".