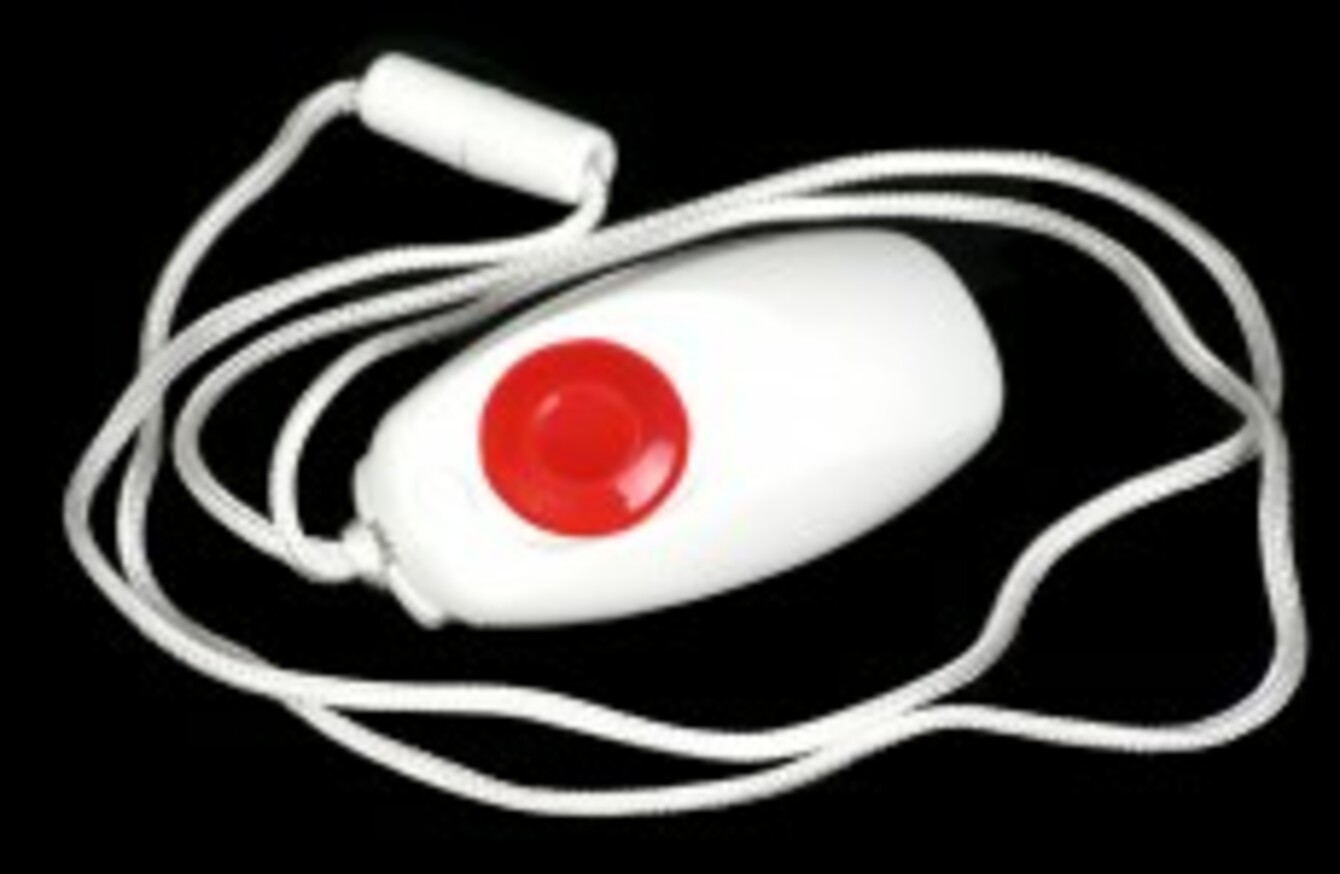 Image: Shutterstock
Image: Shutterstock
A GOVERNMENT CUT in funding for an alert scheme for elderly people has been criticised as "penny-wise and pound-foolish".
The cuts apply to the Seniors Alert Scheme, run by the Department of the Environment, which the department told TheJournal.ie "encourages and assists the community's support for older people by means of a community-based grant scheme to enable older people over 65 years of age, without sufficient means, to continue to live securely in their home with confidence, independence and peace of mind".
The scheme is administered by local community and voluntary groups with the support of the department.
Reductions
The department said that due to the overall reduction in the amount of funding available for 2013, the changes in the Seniors Alert Scheme, "although regrettable are one of a number of measures which are necessary".
It should be noted that the reduction will not impact on those persons who have already availed of the scheme.

The funding for 2013 is being targeted at those with the greatest need – elderly people over 65 years of age, without sufficient means, and living alone.
The operation of the scheme will be closely monitored and kept under review during the year and should further funding become available, the situation will be re-visited. The Minister is going to work closely with the relevant groups to minimise the effect of the cost reduction.
Over the last three years the scheme has been funded to the amount of €8.3m, which has enabled 23,686 beneficiaries over that period. This year's budget is €1.150m.
Under the changes:
Funding will only be available to qualified persons over 65 who are living alone
Funding will be available for the purchase and installation of personal monitored alarms to a maximum of €230 per alarm
Grants to community and voluntary groups will still be available up to €30,000 per annum.
Reaction
Eamon Timmins of Age Action told TheJournal.ie that the cut took them by surprise, as it "wasn't specifically namechecked in the Budget". He believes that if 26 people were to go into a nursing home as a result of this cut because they could no longer live at home, this would cost the State around €1.3million a year.
"I think there is a general consensus this is penny-wise and pound-foolish," he said of the decision. "It is shortsighted." He said there are contradictions that exist within government, which is currently finalising the national positive ageing strategy.
Timmins said that at the same time as this cut is being made, rural garda stations are being cut, as are community garda. "These are the supports which are particularly helpful to keep people at home," said Timmons. "It's very hard to put a value on peace of mind."
"The timing is terrible with recent attacks," he added, noting that a 96-year-old woman who was attacked in Co Donegal used a panic button to contact the gardaí after the incident.
It's really, really frustrating to see things cut in this way. We are hoping this can be reversed. This scheme has already been cut year after year.
Timmons said that the changes mean that couples living together, or siblings living together, do not qualify for the grant, even if both are frail and would need such an alarm.
Age Action will be seeking a meeting with the Department of the Environment and will also be lobbying for a change to this decision.
He said the situation "will come to a head come April, May or June when money runs out." "Pressure is going to build on this one – it is a bad decision," said Timmons.