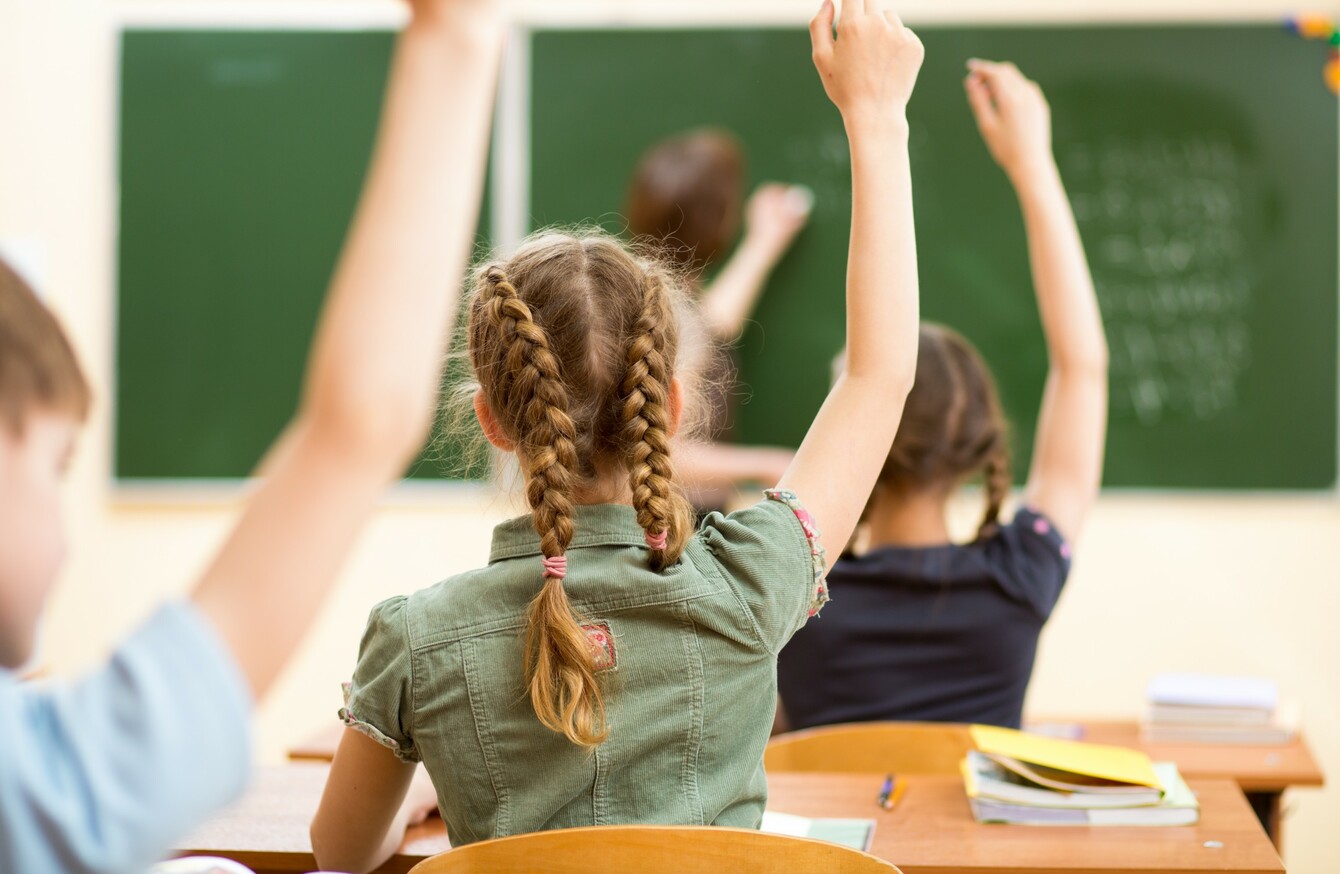 File photo
Image: Shutterstock/Oksana Kuzmina
File photo
Image: Shutterstock/Oksana Kuzmina
THE MINISTER FOR Education and Skills, Richard Bruton, has announced measures to support new primary and secondary schools, including an increase in funding to help them set up.
The disparity between the funding for a new primary school and a new secondary school, however, has been roundly criticised by the teachers' union, INTO.
The funding of €15,000 for primary schools and €25,000 for secondary schools will be made available to a patron to hold on behalf of the school.
The new payment will be made to new schools before they open, which the Department said is provided in "recognition of the fact that costs are incurred in the period prior to opening a new school".
The INTO, which represents primary school teachers, has said there is "no clear rationale" for the difference of  €10,000 in funding provided to schools at different levels.
A spokesperson told TheJournal.ie:
The INTO condemns discrimination between primary and post-primary schools. [We] honestly cannot understand why there is a such a gap in funding.
The spokesperson added there was no reason why there should such a disparity, and that they will raise the issue with the Department of Education and Skills.
Minister Bruton also highlighted improved supports to help new schools appoint a principal earlier to smooth the preparatory work in advance of its opening.
From 2018 onwards, a school principal will be eligible to be appointed from 1 January of the year that the school opens at primary level. At secondary level, it will be possible to appoint a school principal from 1 September of the previous school year.
In both cases, schools will get an extra five months to put a principal in place under the new rules.
The INTO, however, was also critical of this move, adding that there was "no reason" why post-primary schools should be able to appoint a principal a full year before the school opens, while new primary schools had less time.
Commenting on the new measures, Bruton said: "New schools involve a significant investment by the State.  It is important that supports are in place to ensure the smooth establishment of the new schools.  The improved supports that are being announced today are a very significant step in this regard."
Also reacting to Bruton's plans, a spokesperson for secondary teachers' union, ASTI, told TheJournal.ie that while additional funding is always welcome, much more work was required to ensure young people had access to world class education.
They said: "In particular, we need to ensure that school buildings, laboratories and above all, classrooms are fit-for-purpose, which means addressing the chronic problem of over-crowding that is endemic in second level schools."