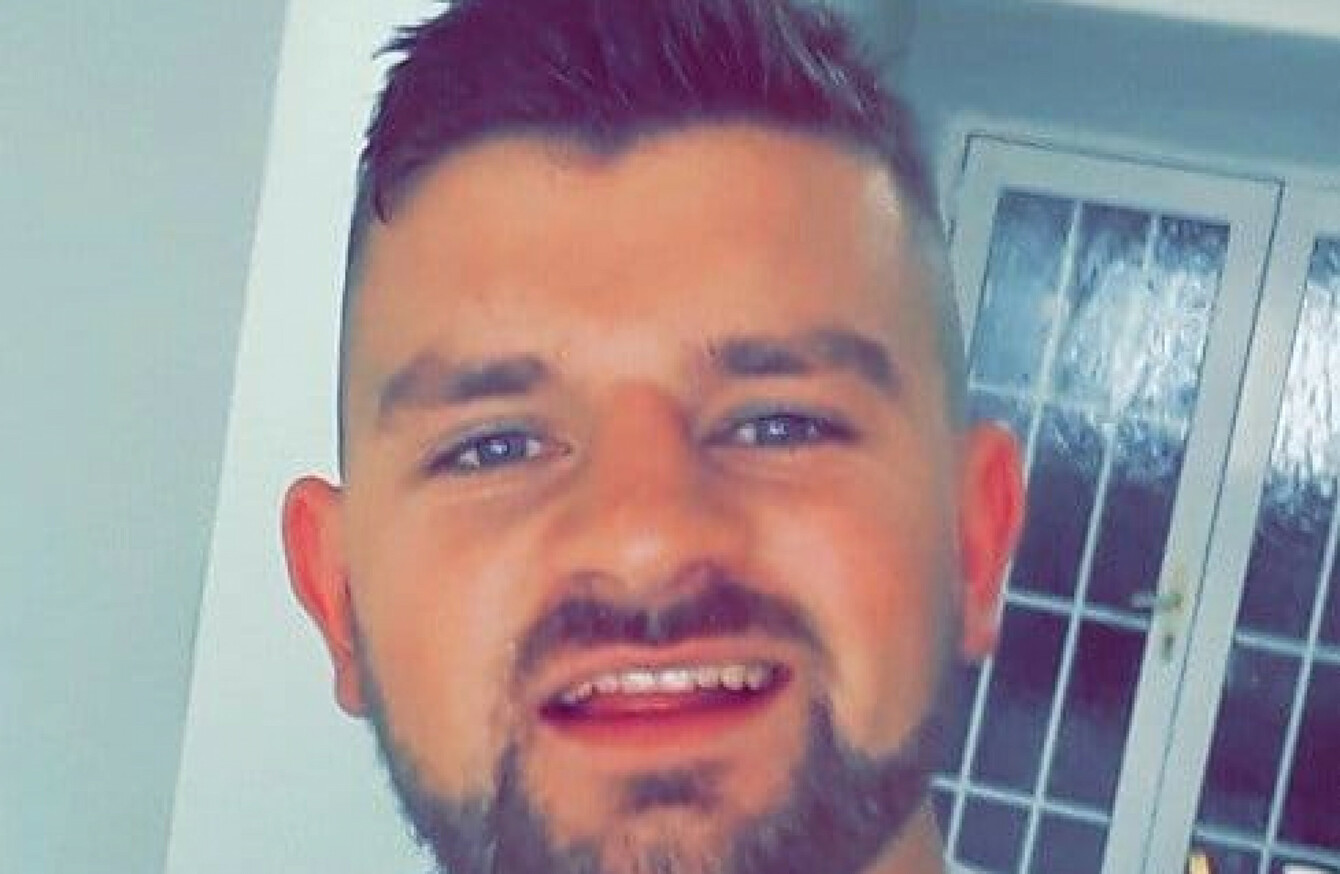 Image: Facebook
Image: Facebook
THE KILLING OF a young Limerick man in a crowded bar in Limerick last weekend was "brutal" and "futile", his funeral mass heard today.
Patrick 'Pa' O'Connor, (24), was fatally stabbed by another man in Fitzgerald's Bar, Thomondgate, in Limerick, last Saturday.
Pa O'Connor died from his injuries in hospital in the early hours of Sunday.
Gardai have not disclosed why they believe Mr O'Connor was stabbed.
The shocking incident took place in front of onlookers inside the pub.
At today's funeral mass, Canon Donal McNamara, St Munchin's Church, offered Patrick O'Connor's heartbroken family his "deepest heartfelt sympathies".
Trail of devastation
He said the killing had "left a trail of devastation behind" for the victim's family.
"This tragedy and brutal killing of such a young, and loveable man… yes, it's futile, meaningless, and heartbreaking."
"No words of mine is either going to soften the blow or ease the pain, and unfortunately, there is no short[cut] or fast forwarding through bereavement."
Fr McNamara said the local community – including the family of the murder accused – have been left "devastated and numbed" by the killing.
"So many families have been left devastated, shattered, and torn apart as a result of this horrendous crime," he said.
"It's unfair, its cruel and mindboggling."
Fr McNamara also told mourners how a number of killings in the community – including the murder of widowed pensioner Rose Hanrahan last December, have left their mark on him and the wider community.
In an unrelated crime, Rose Hanrahan, (78), was found in her Thomondgate home after a suspected break-in at the property. Gardaí are, seven months on, still searching for the killer, who is believed to have travelled abroad after the killing.
"On occasions like this, I always find it difficult to speak," Fr McNamara said.
"Then, as now, families, the Parish, in fact the city, is left in turmoil because of a brutal act of violence on individuals."
Fr McNamara told mourners: "I have no answers, no reasons, and no explanations."
He described Patrick O'Connor as "a lovely young man, caring, supportive, and extremely helpful".
"He was a good family man. By no means, am I going to canonise him here today, because he was no saint."
"He was, I suppose like many of his equals today, footloose and fancy free."
"As his mother said, he was a loveable rogue."
Comments are closed as a man has been charged.