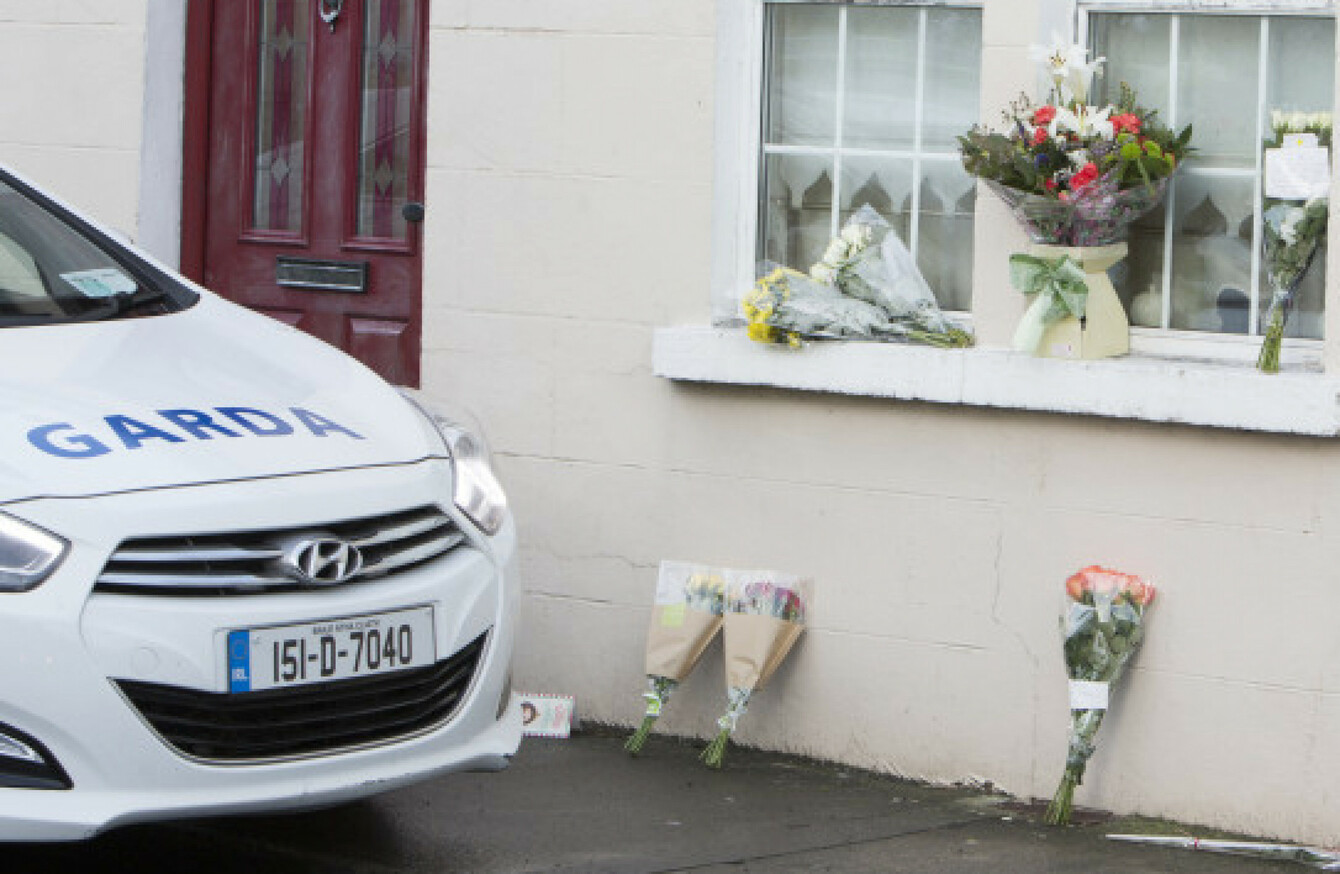 Tributes are left outside the home of Rosie Hanrahan.
Image: Liam Burke via Press 22
Tributes are left outside the home of Rosie Hanrahan.
Image: Liam Burke via Press 22
FUNERAL ARRANGEMENTS HAVE been announced for Limerick pensioner Rosie Hanrahan, who was murdered in her home last week.
Rosie, aged 78, from New Road, Thomondgate, will be reposing at Griffin's Funeral Home, John's Gate, Penneywell from 5pm on Friday, with the removal at 6.30pm to St Munchin's Church, Clancy's Strand.
Rosie, predeceased by her husband Michael and siblings Paddy, Irene and Ann, and who is survived by her sisters Evelyn, Helen, Kathleen, and Chrissie, will be laid to rest at Ballycannon Cemetery, Meelick, Co Clare, following an 11.30am requiem Mass this Saturday.
Father Donal McNamara, parish priest at St Munchin's Church, said in a heartfelt tribute to Rosie that the popular pensioner was a devoted attendee at Mass.
"I knew Rosie well. She came to Mass at St Munchin's Church every Saturday. She always sat in the same place on the side aisle of the chapel. She found great solace and comfort and support from attending Mass," Father McNamara said.
Members of the local congregation observed a minute silence in the deceased widow's memory at a Christmas Carol event last Sunday.
Father McNamara said: "Rosie would have certainly been at it."
"She was very active in her community, she was always upbeat and positive. She was a lovely lady," he said.
Father McNamara described the effect of the murder on the community as "horrendous".
There is a lot of anxiety and fear in the community, and particularly on New Road, Thomondgate, where there is a lot of people living on their own.
Bringing the killer or killers to justice has become a top priority for gardaí.
Senior gardaí have deployed all available plainclothes and uniformed officers to the case.
A Garda technical examination of the pensioner's home was completed on Wednesday.
The forensic sweep of her terraced bungalow for clues as to the identity of the killer or killers was conducted over the past six days by specially trained gardaí, including a DNA expert.
Following the technical examination, gardaí carried out a wider follow-up search of the house.
Gardaí also urged anyone in fear in the community, particularly the elderly or immobile, to acquire personal safety alarms as they hunt the perpetrator.
The alarm pendants or brackets can be acquired free of charge for over-65s via the Pobal website, gardaí said.
Friend and neighbours continued to add personal messages to a growing shrine of floral tributes and candles left outside Rosie's home.
One tribute read simply: "Rose, sleep peacefully, from all at Num 34."
Another tribute, which appeared next to a single red rose, read: "Rest in peace, Limerick Lady Rose".
John Flynn, (76), walking past the house and blessing himself with the sign of the cross, summed up the mood in the community: "We all miss her terribly. It's heartbreaking."
"I'd meet her at Mass every week. Rose was such an inoffensive, lovely woman," he said.