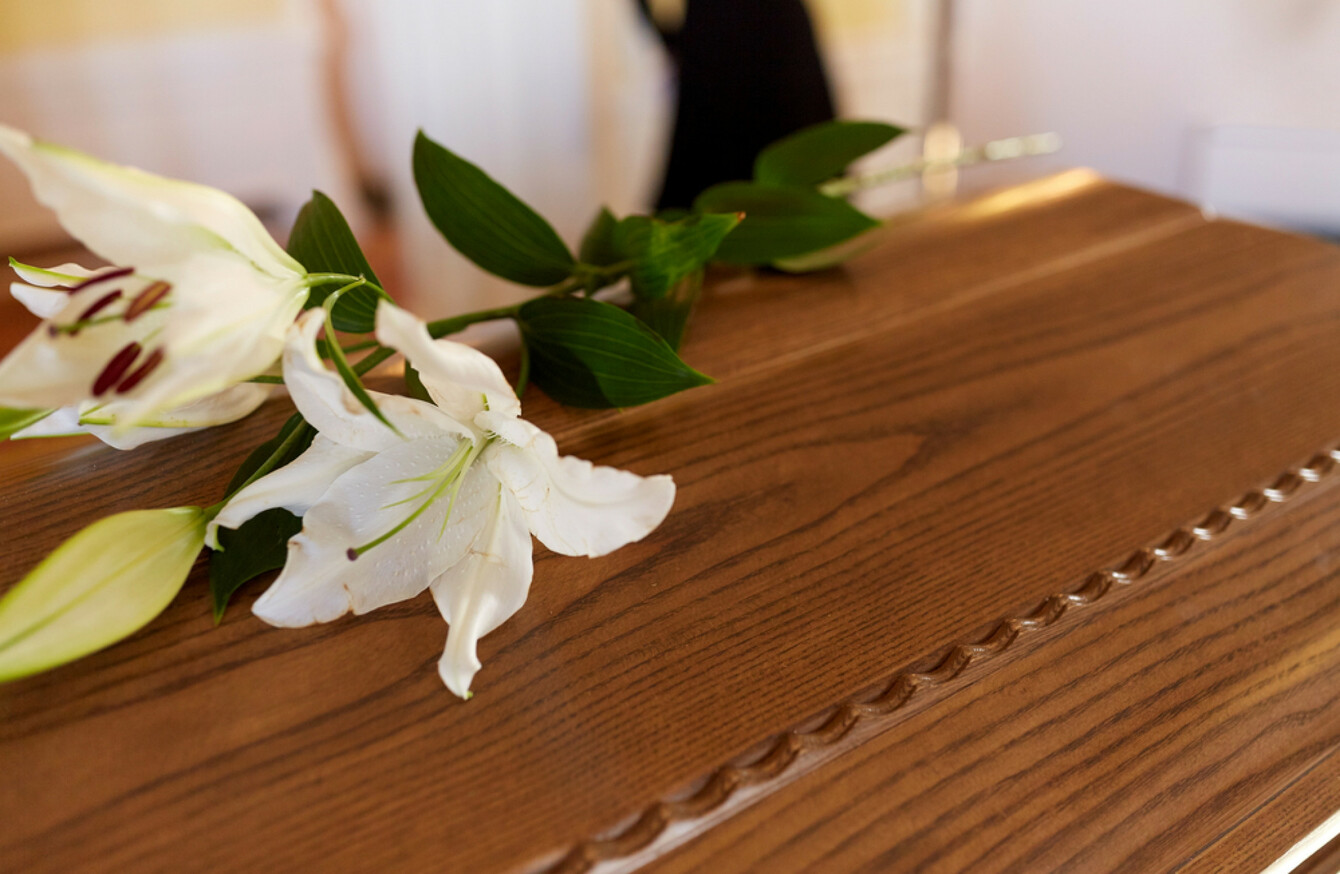 Image: Syda Productions/Shutterstock
Image: Syda Productions/Shutterstock
SOME FUNERAL SERVICES across the country have been cancelled today due to ex-hurricane Ophelia.
RIP.ie has advised that due to the adverse weather conditions, some arrangements have changed and it is encouraging people to check individual notices for updates.
According to the website, at least eight services in Cork have been postponed until tomorrow.
Ronayne Funeral Director said all of its services today were cancelled. The funeral home told TheJournal.ie that there were "ferocious gust in last few minutes".
O'Connor Brothers, also based in Cork, said the two services it had planned this morning were both postponed.
"It's very wild and windy picking up in last while," a spokesperson said. "A tree has fallen on a car just up the street by the post office. We cancelled all funerals booked today at the request of the families, it was the wisest thing to do."
A small number of funerals in Cavan, Meath and Limerick are also postponed, according to RIP.ie.
Conneely's funeral home in Galway said its planned service this morning was cancelled because the graveyard is closed for the day.
"Flaherty's have a funeral – the mass went ahead, but the burial will be tomorrow."
A number of funeral directors in Dublin told TheJournal.ie that their services are going ahead as planned as the storm is not due to hit the city until after lunchtime.