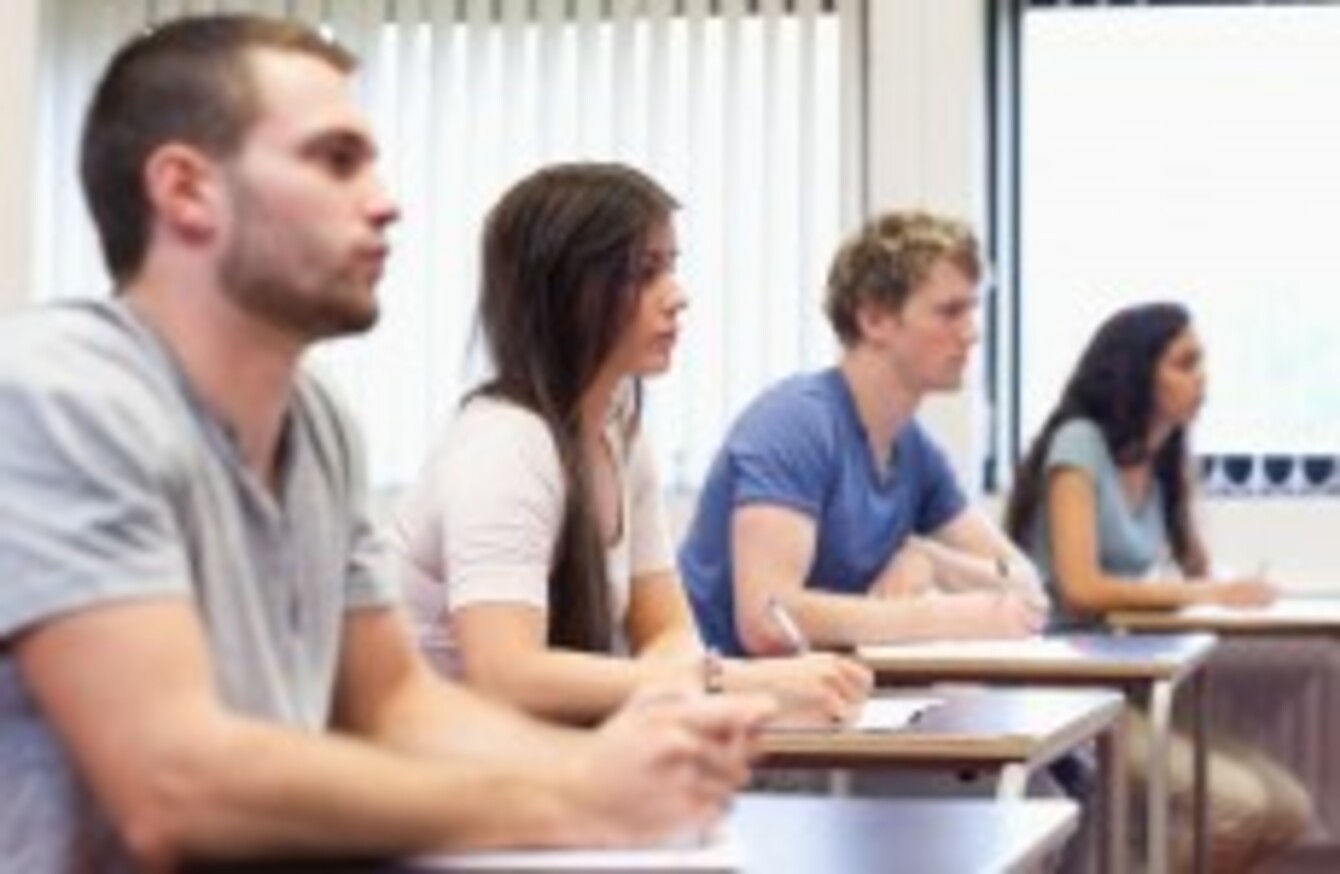 SINN FÉIN TD for Cork North Central, Jonathan O'Brien, has made public the contents of a letter from a teacher at a Cork college of further education, describing the effects of the recent budget on his school.
In the letter, the teacher urges Jonathan O'Brien to "stop this foolishness before irreparable damage is done" describing the effects of the government's increase in pupil-teacher ratio in Post-Leaving Certificate (PLC) colleges from 17 to one to 19 to one.
The teacher said this will result in a reduction of 200 whole-time equivalents in the sector, but the government says this should not affect the service provided.
"Such a statement shows the government have no understanding of further education or how it works," the teacher says. "Firstly, it is part-time teachers that will go. So, a figure of 400 part-time jobs [losses] is more realistic."
In his own college, Coláiste Stiofáin Naofa he says, four courses cannot be run next year due to letting go five part-time teachers.
"When you consider how many people will continue to languish on the dole queue, who we would have helped if allowed, then this is penny wise and pound foolish" he said. "This goes completely against the government's stated policy of preparing people for work."
O'Brien ,who will visit the college on Monday, said that he would request a meeting with the  Finance Minister as soon as possible to ask for a reversal of the cuts.
"The people most in need of educational support to help them find employment, or to move to third level are helped greatly by this level of education. It is madness to damage it like this."
Read: Irish fourth class pupils above average in reading, maths and science>