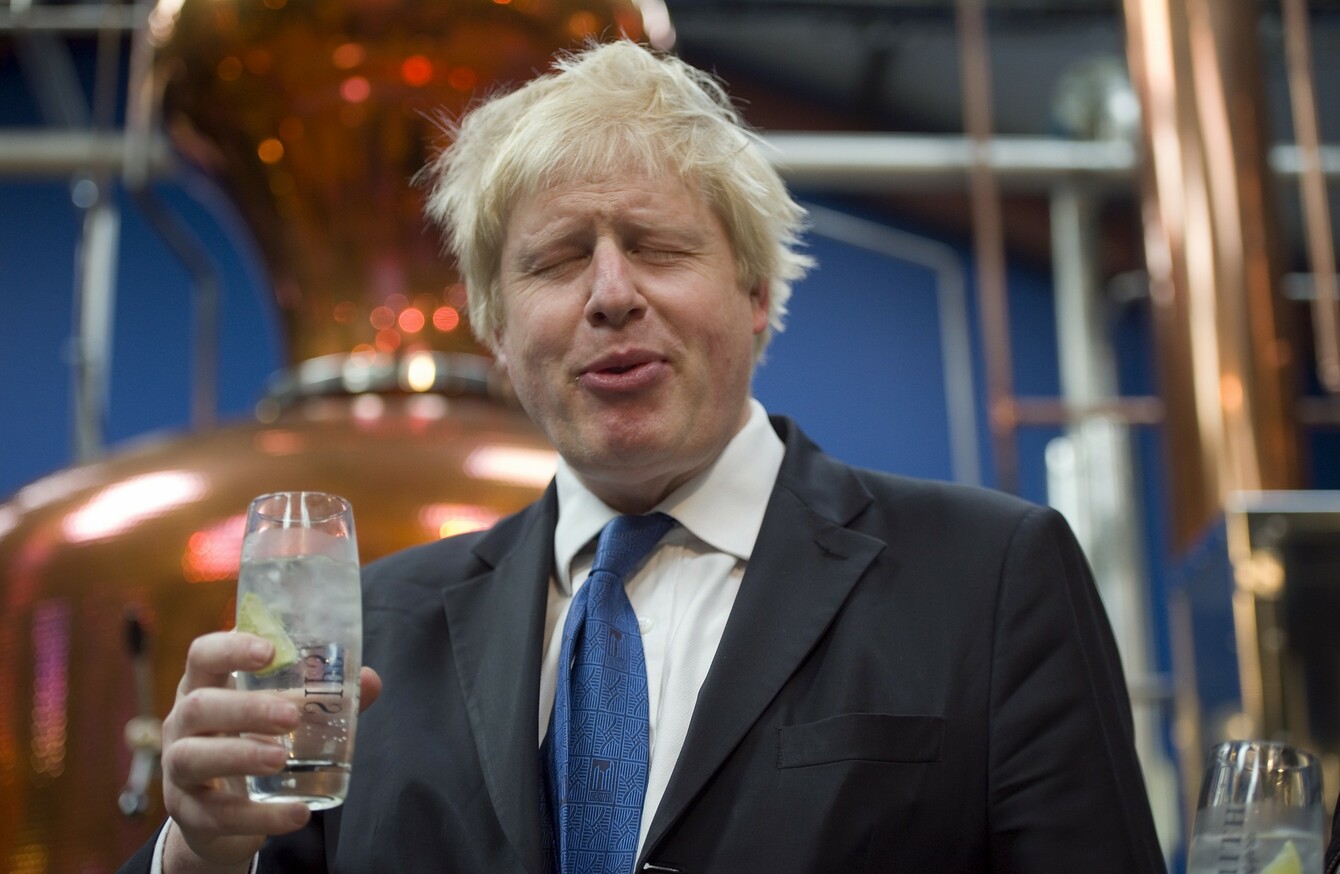 UK Foreign Secretary Boris Johnson enjoying a spot of gin.
Image: Anthony Devlin PA Archive/PA Images
UK Foreign Secretary Boris Johnson enjoying a spot of gin.
Image: Anthony Devlin PA Archive/PA Images
IT APPEARS THAT fears that gin-making in the UK could be made impossible with the extinction of the juniper plant could now be unfounded, after a nationwide conservation effort to save the crop has succeeded.
Juniper, which helps to give gin its distinctive flavour, has been in decline in recent years, but efforts to preserve the plant by the UK national tree seed project has seen 5.8 million seeds banked since 2013.
In 2015, the conservation group Plantlife warned that areas across the UK had experienced a sharp decline in juniper populations.
Deborah Long, the head of the group in Scotland, said: "We need to ensure juniper has a future. It needs active conservation effort and intervention now for it to survive."
BBC reports that the conservation efforts, which have been run by the Royal Botanic Gardens, Kew, have ensured that the UK now has an "insurance policy" to replenish the supply of this key ingredient of gin in the future.
As juniper has declined, sales of gin have skyrocketed since the decade began.
Sales of premium gin have risen 49% between 2013 and 2015, according to consultants CGA, and industry observers point to a second "Gin Craze" after the drink's first boom in the 18th century.
Back then gin was promoted as a patriotic alternative to French brandy. By 1726 there were 1,500 stills in London, but the government was forced to backtrack when the production boom was blamed for causing a crisis of drunkenness and debauchery.
This time around, gin's popularity is more restrained and the industry is keen to shrug off the juniper-flavoured spirit's reputation as "mother's ruin".
Signs of a revival came in 2009, when brewers Sipsmiths inaugurated "Prudence", the first copper still to launch in London in almost 200 years.
A spate of distillers has followed, helped by the fact that gin is quick to make, unlike spirits such as whisky that can take years to mature.
With reporting from AFP