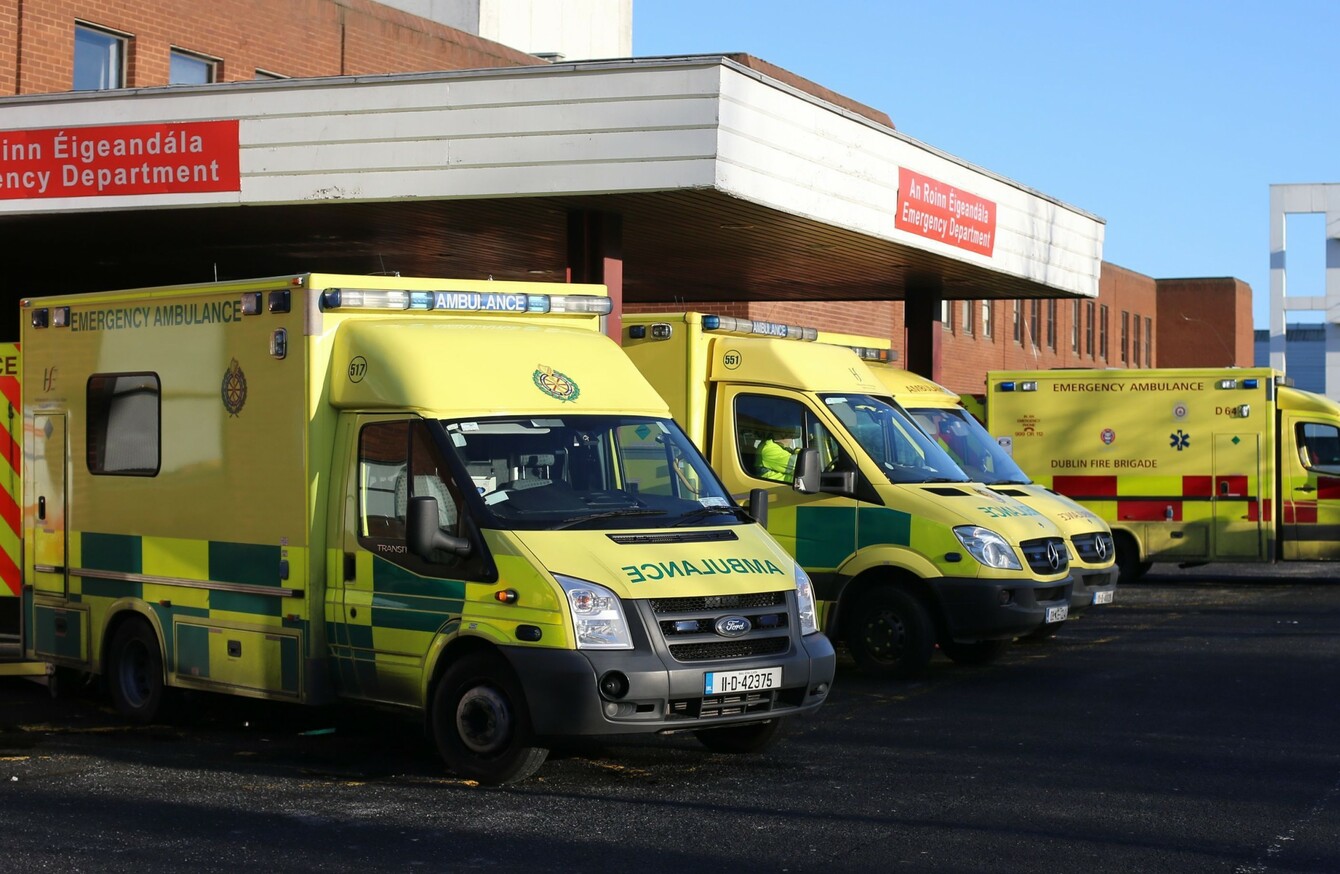 Image: Niall Carson/PA Wire
Image: Niall Carson/PA Wire
Updated 10.50am
TODAY, A LONG-AWAITED report on the future of healthcare is set to published by a Dáil committee, which will recommend a single-tier, universal service paid for through general taxation.
The report on how the health service should be funded and operated for the next decade is 160-pages long and comes almost a year after the Dáil set up the future of healthcare committee.
Over a 10-year period, it proposes a range of measures that would transform the Irish healthcare system.
The call to remove private practice from public hospitals is something that the public is divided upon, with a poll published last night RTÉ's Claire Byrne Live/Amarach Research saying that 45% of people would support the measure, 33% would not, and 22% are unsure.
Sláintecare
The committee chair, Róisín Shortall, told RTÉ's Morning Ireland that the report had cross-party support for a "public health service available to everyone":
It's about access that's not dependent on what you have in your pocket.
Shortall said that the number of private beds had increased in Irish hospitals in recent years due to a "perverse incentive" for hospitals to maximise their income.
Private beds in public hospitals is to be phased out between the second and sixth year of this report, she said.
There are provisions to introduce maximum waiting times that must be adhered to – 18 weeks for in-patient services and 10 for out-patient services.
In an aim to switch healthcare "away from hospitals into the community", more funding and staff would be allocated to provide GPs and public health care assistants.
Under this form of equitable access, that Shortall called "sláintecare", it would provide "a public health service comparable to most other European countries", she said.
Over a 10-year period, an investment of €5.8 billion would be required to provide this new form of healthcare.
Despite this high cost, "you have to factor in considerable savings that will arise in the new model of care", Shortall said.
"Last chance of this generation"
Health Minister Simon Harris said that the country is now at its "last chance of this generation to get this right and take the politics out of health".
"I was delighted," he said, "to get that support and the cross-party Committee on the Future of Healthcare was established in recognition of the need for a fundamental re-shaping of our vision and long-term strategy for healthcare."
He said that would discuss the report at cabinet ahead of a full Dáil debate on the matter next month.
Sinn Féin, meanwhile, called the report's recommendations "a radical shift in the direction of healthcare in this country".
TD Louise O'Reilly said: "There are elements of the report where Sinn Féin would have liked to have gone further, but we see this document as a starting point."
Labour's Alan Kelly, meanwhile, called it a "watershed moment for the Irish healthcare system" and said that the party supports the implementation of the recommendations in full.
"Huge step forward"
One of the committee's members, Dublin South-Central TD Joan Collins, said that the recommendations in the report "represent a huge step forward".
She said: "It is long past time we dismantled the expensive and not fit for purpose jumble of public and private, state bodies and charities, religious institutions and NGOs."
Despite this, however, there are some aspects of the report on which she raised concerns.
She said that all healthcare bodies should be taken into full public ownership and management.
Collins also expressed concerns over funding. She said:
The extra amounts outlined in the report will not be sufficient, even with a transitional approach over six years. The government is already talking about a 'fiscal space' of less than €1 billion in 2018, and there are huge pressures on other areas, especially public housing.
Finally, the Dublin TD accused other parties of trying their best to stymie the progress outlined in the report.
"Fine Gael deputies tried but failed," she said, "to have the report sent to the Department of Public Expenditure and Reform, an attempt to cut across the report as unaffordable.
They have also called for an independent review of the proposal to phase out private practice in the public system.
Solidarity/People Before Profit's Mick Barry also lamented a "lost opportunity" in the report. He said: "This report misses a golden opportunity to advocate for the introduction of an Irish National Health Service.
The best health service model is an Irish NHS based on the original principles of the British NHS including public ownership of hospitals and primary care centres, free access at the point of use, and funding from steeply progressive taxation, including higher taxes on big business and the wealthy.
Barry said that the report also crucially failed to advocate specific actions to separate Church and State when it came to healthcare.
"There should be an audit of all assets transferred by the state to Church-owned hospitals in the form of buildings, equipment etc. over at least the last 40 years as part of a campaign to bring these hospitals into full public ownership," he said.
"Too much ideology"
The Private Hospitals Association said the committee "has missed an opportunity to provide for a public-private partnership that would make progress quickly for patients".
Simon Nugent, CEO of the PHA, said: "The Committee appears to have got bogged down with ideology.  It has put philosophy over practicality.
It is disappointing that the Committee did not decide to partner the public and private systems of healthcare for patients to make real progress quickly for those waiting longest for treatment.
He added that the State should actually maximise its use of private capacity to ensure patients are seen quickly, and waiting lists reduced.