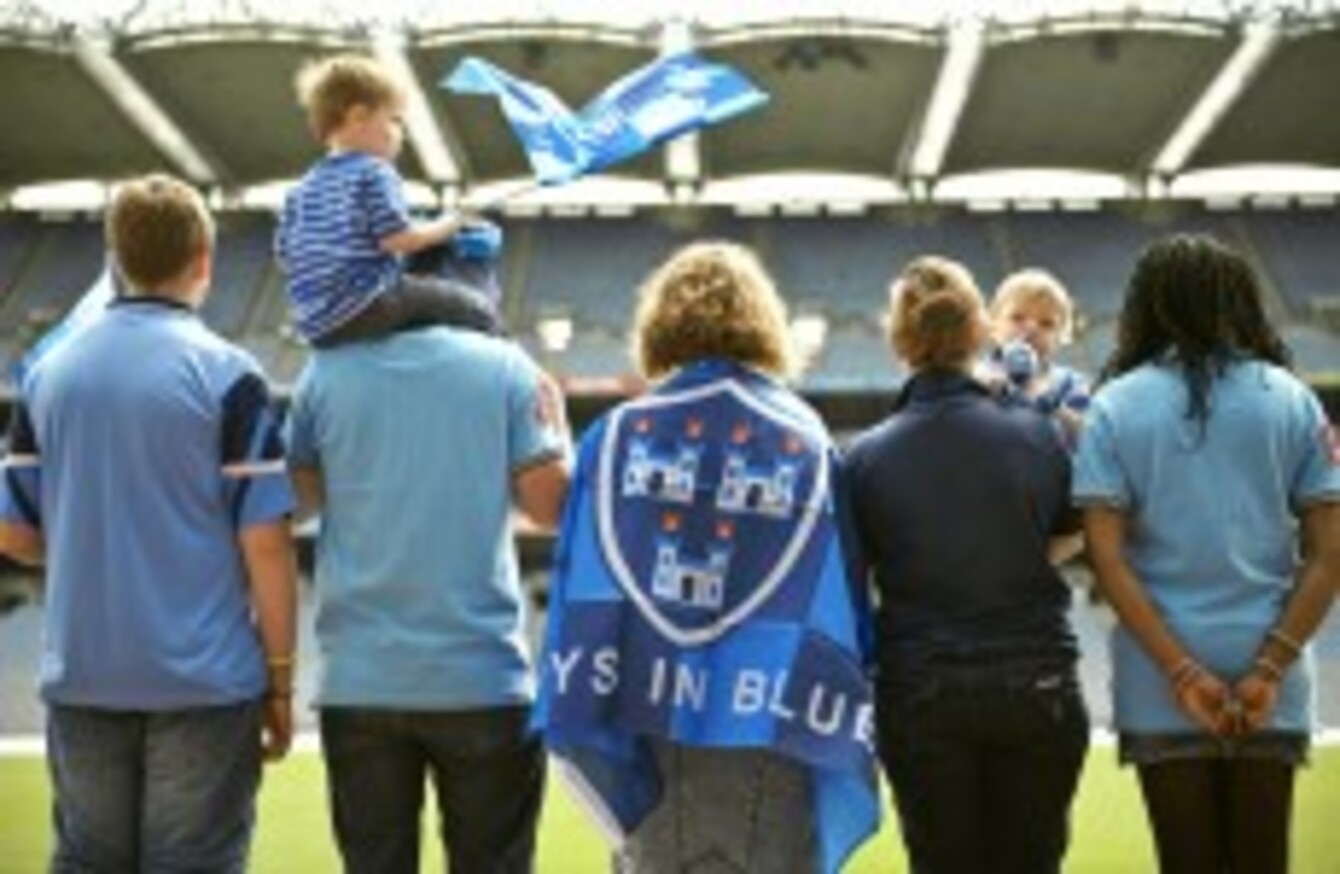 Image: Dublin Fringe Fest 2014
Image: Dublin Fringe Fest 2014
DUBLIN FRINGE FESTIVAL is inviting sports fans into their very own theatre of dreams – asking them to take part in a performance about fandom.
The show – which runs at the Samuel Beckett Theatre from 10 to 15 September – looks at what unites and divides sports fans and how wearing the same shirt can bring people together.
Fair Balls T'Yis – A Football Opera started life with het KIP in a Belgian theatre about football fans in Ghent – and was so popular that it was recreated in Helsinki and Prague about local football fans in those locations. This time, it will be about Gaelic football, and the Belgian company CAMPO arrived in Dublin in June to begin work on the Irish performance.
A team member of the Dublin Fringe Festival said that they took the show directors to Hill 16 in Croke Park for a game:
They loved it, they had never seen anything like it. And they went to the pub last Sunday to watch the match with Kerry and Dublin fans. They can't get over how well the GAA fans get on, the mixing and chatting and how friendly they are with each other.
They are currently recruiting GAA (or even general sports fans), actors and volunteers to get involved with the Irish show. The level of participation is up to the individual – it's an ensemble piece and those taking part are welcome to retell their stories of their favourite fan moments.
The show also has two core dance pieces that the ensemble cast will take part in – one is a haka.
"It's a bit up to themselves," said the Fringe spokesperson, "Some are likely to want to tell their stories and some will want to be just in the ensemble."
The show is "using Hill 16 and Dublin football fans as its inspiration" – just in case you may have a problem with wearing of the blue…
If you are interested in taking part, you should contact projects@fringefest.com – rehearsals are taking place every evening this week from 6-9pm and at the weekend from 2-5pm and all next week from 5pm.
This video of the original Belgian production gives a taste for what you would be up to. To be fair it looks the craic.


via het KIP/Youtube
Dublin Fringe Festival 2013 takes place from 5-22 September, with over 65 events across theatre, dance, music, comedy, visual art, game, circus, film and more. The full schedule can be seen and tickets can be booked here.
Tickets for this particular show are here.