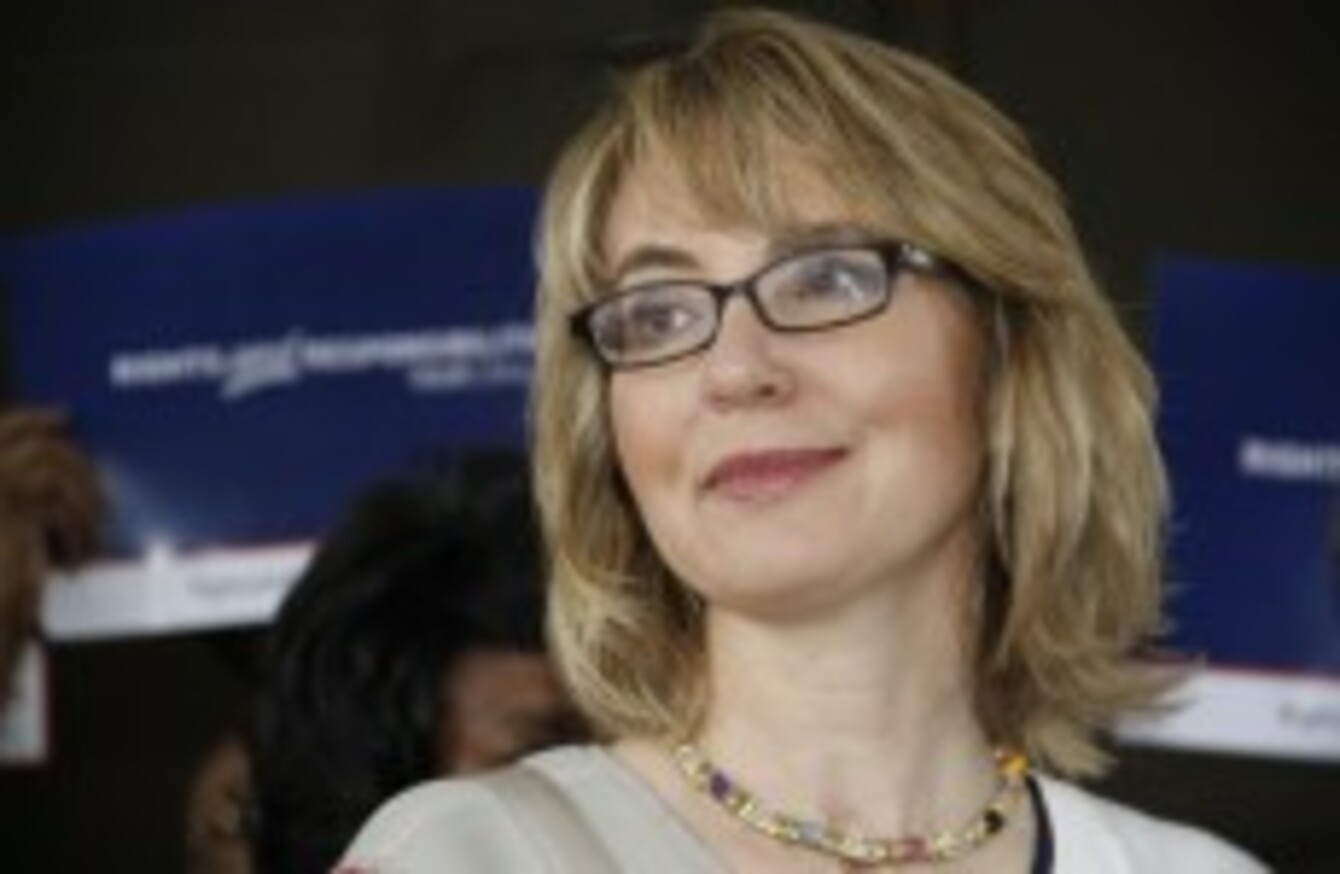 FORMER US CONGRESSWOMAN Gabrielle Giffords went skydving today with a US Navy SEAL to mark the third anniversary a shooting that left her partially paralysed.
Six people were killed and 12 others including Giffords were injured by gunman, Jared Lee Loughner in the attack in Tucson, Arizona in 2011.
NBC's the Today Show accompanied Giffords on her skydive in Arizona today and reported that the Navy SEAL she made the jump with was somebody who Giffords had formed a friendship with.
Giffords has skydived before but not since the shooting that left her fighting for life.
Loughner was later sentenced to seven consecutive life terms plus 140 years in prison without parole for the shooting.
Commemorations
Residents across the city of Tucson also commemorated the third anniversary of the shooting.
Bells rang and flags were raised  at 10:10 am ,  time the gunman opened fire at a meet-and-greet event being held by Giffords
About 100 people gathered on the front lawn of the University of Arizona Medical Center, where victims of the shooting were treated.
A pastor read a prayer and the names of those killed and injured. A bell rang once for each name followed by a moment of silence.
Additional reporting by Associated Press