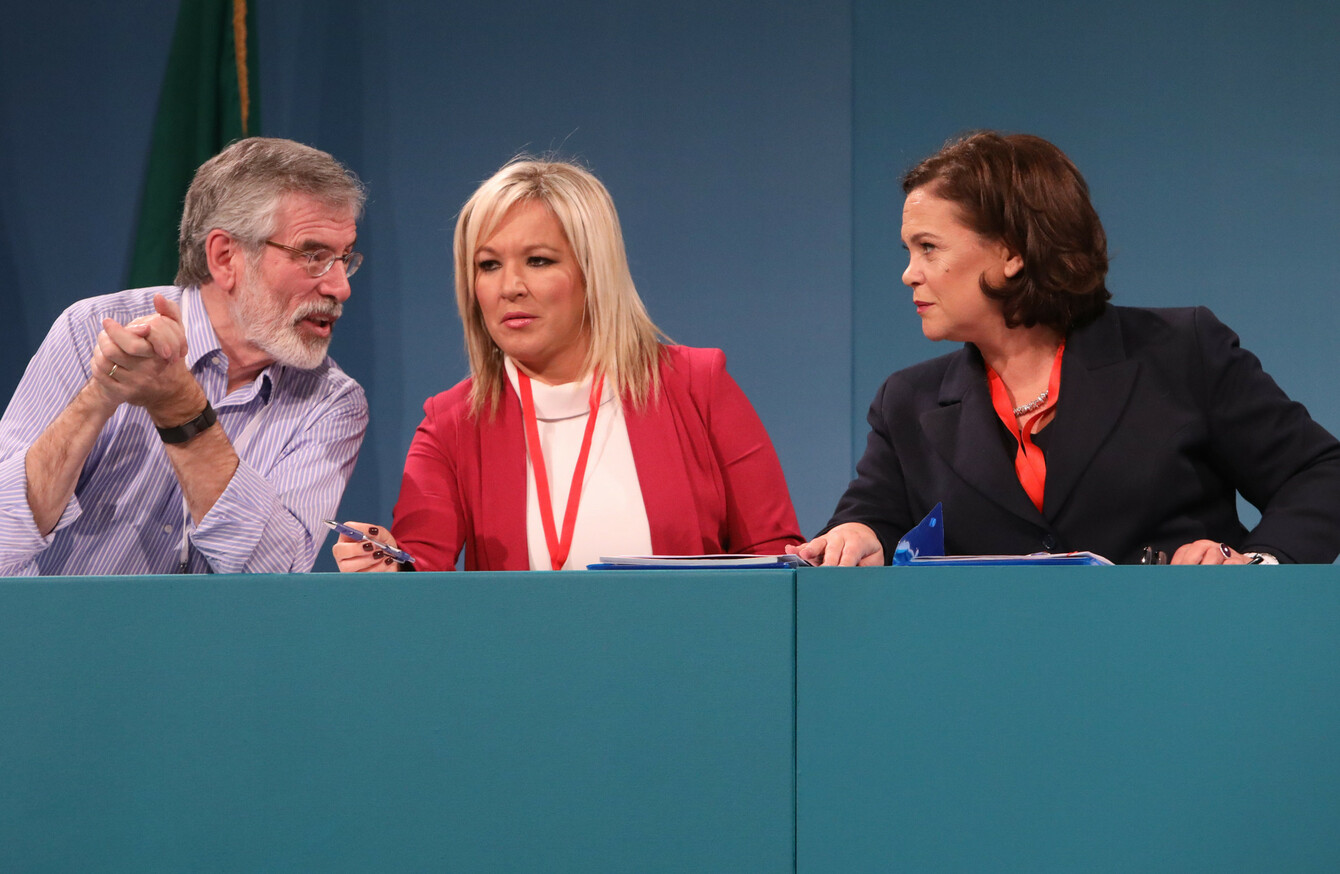 Councillor Gabe Cronnelly said that senior leadership in the party have refused to address the concerns of members.
Image: Leah Farrell/Rollingnews.ie
Councillor Gabe Cronnelly said that senior leadership in the party have refused to address the concerns of members.
Image: Leah Farrell/Rollingnews.ie
Updated 1.06pm
ATHENRY-BASED SINN Féin councillor Gabe Cronnelly has become the second Galway-based politician to quit the party in the past week.
In a statement today, Cronnelly said that he was resigning due to "ongoing unrest around the way the party is dealing with unethical behaviour".
Senator Trevor Ó Clochartaigh resigned from Sinn Féin on Thursday, citing the "inaction" by the party in dealing with "ongoing disciplinary issues" within the party organisation in his constituency.
There have been a spate of resignations from Sinn Féin recently, with allegations of bullying repeatedly cited as the reason. Cronnelly and Ó Clochartaigh did not mention bullying explicitly in their statements, but said there had been misconduct and unacceptable behaviour.
In his statement today, Cronnelly said that the leadership of the party had failed to address the concerns "of some many decent members here in Galway, in relation to unacceptable behaviour by a small group of people".
He said: "It is very hard to have faith in a party which preaches one thing publicly, but fails to live up to true Republican ideals itself.
Sinn Féin has a Constitution and a Code of Ethics which are great documents on paper, but when it comes to calling people to account who are treating others in an unprofessional manner, the rule book goes out the window. There are so many good people in Sinn Féin who want to make a real difference, that to let a small group of individuals who are putting themselves first in my eyes just is not acceptable.
Cronnelly said that this decision had nothing do with selection for general election candidacy, and that he had written to the party's head office in April to express his concerns.
"The review that leadership did in the area did not improve things and made things worse rather than better," he said.
The Athenry councillor added that he may consider rejoining the party in the future if the changes he feels are required are made.
Commenting on Ó Clochartaigh's resignation, Sinn Féin finance spokesperson Pearse Doherty said that the senator took the decision after the party disagreed with his strategy.
When asked repeatedly about the party's governance and previous resignations taken by ex-councillors and party members, Doherty returned to the party's strategy for Galway West, and claimed that Ó Clochartaigh wasn't happy with the "democratic decision" taken by the party.
#Open journalism No news is bad news Support The Journal

Your contributions will help us continue to deliver the stories that are important to you

Support us now
In a statement this evening, Sinn Féin echoed Doherty's comments:
The Sinn Féin selection convention in Galway West/South Mayo is due to be held this weekend.
Trevor Ó Clochartaigh had been making the case for a two candidate strategy up until yesterday.
Given the party didn't make the quota or elect a TD in the last election we were going with a one candidate strategy on this occasion.
"It is clear that Trevor was worried that a democratic vote of party members in the constituency would not select him to contest the election."
Responding to Cronnelly's resignation, a Sinn Féin spokesperson told TheJournal.ie: "Sinn Féin has worked hard to resolve the situation in the constituency and, while it is not always possible to please everyone, there was an agreement from all members to move forward together.
"This was on the basis of 17 recommendations from the review group being implemented across the constituency. We are continuing to work to resolve these issues to everyone's satisfaction and the agreed recommendations will all be implemented.
"We held a very successful convention today which selected Councillor Mairéad Farrell to contest the general election for the party. We will continue to move forward in this constituency."