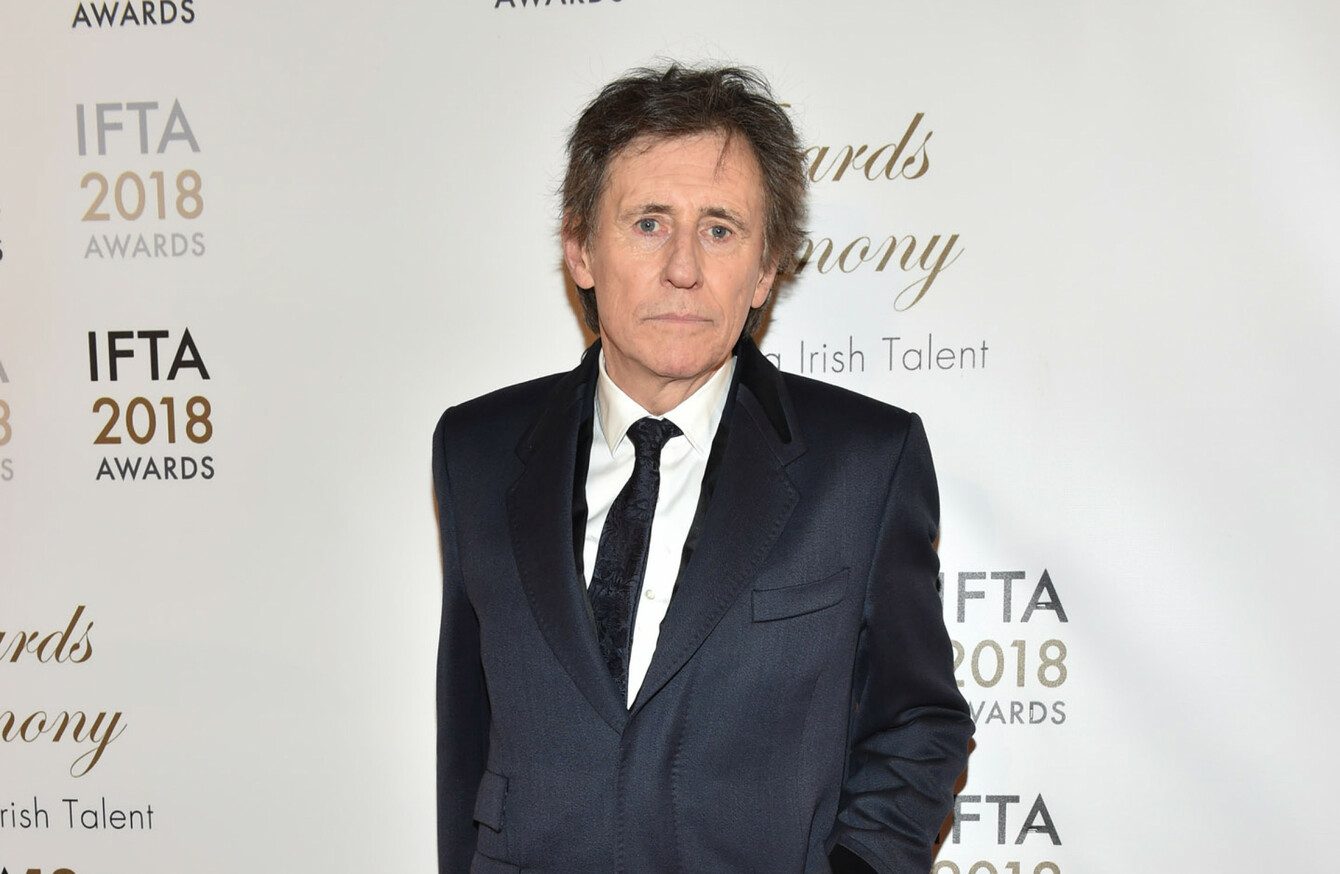 Gabriel Byrne at tonight's IFTA awards.
Image: Michael Chester info@chester.ie
Gabriel Byrne at tonight's IFTA awards.
Image: Michael Chester info@chester.ie
IRISH ACTOR GABRIEL Byrne has spoken about the challenges facing Ireland's film industry – saying he doesn't know if the government cares about it, and that people making films cheaply here doesn't actually constitute an industry.
He was speaking at last night's IFTA awards for film and drama, where he was given a Lifetime Achievement Award at a star-studded ceremony at the Mansion House.
When asked about what he thought of the current condition of the Irish film industry, Byrne told TheJournal.ie that Ireland faces many challenges.
"Ireland has the same battle that every small country has – because the dominant market is the American market. And it shouldn't be but it is the test that the film, how it does in America, that's where the money is, that's where the rewards are. But you know if you're a novelist you can sit at a table and you can tell your own story without interference from anybody else," he said.
He described how believes this dependence on success in the US in turn affects the types of films that can be made by Irish people.
"We're not in that position where we're able to tell our own stories. We're just not," he said. "To finance them, and tell them we're away from that."
He also described how he believes the Irish film industry is not always how people make it out to be, and still needs to grow.
"So we're still not quite a fully functioning film industry and when people say 'oh yes, it's really flourishing', sometimes what they mean is that people come in and make films in Ireland, sometimes cheaper than they'd be able to make them anywhere else. That's not an industry."
Asked what can be done about this, Byrne said: "I don't know. I mean I don't know if the government look on film as something that is important. I don't even know if they look at the arts as something important."
Byrne said that having a new Culture Minister – Josepha Madigan – is "a good thing".
But he emphasised that he sees film as belonging not just at awards ceremonies, but in schools.
"We have to put it at the forefront, in schools, every child benefits hugely from drama because it gives creative expression to your inner self. It don't think it's treated seriously, to be honest."
He said in his own speech at the IFTA awards that even though he didn't know while younger what leaps he would take into the unknown, he was glad he took them.
"If there's anybody out there who has that silent urging or voice, listen to it, do it, because the doing of it means that you won't regret it – because it's better to have done it than to never have done it," he said.
Also at the awards last night was John Connors, who spoke about the challenges funding the film he starred in (and won an IFTA for), Cardboard Gangsters, which was Ireland's biggest homegrown film at the box office last year.
He spoke about the Irish Film Board not funding the film, pointing out that it went on to win multiple awards.
He also spoke about the challenges facing him as a Traveller in the acting industry, saying that casting agents won't look past the point that he's a Traveller.
Connors said that seven years ago he was contemplating suicide, until his brother Joe reached out to him – which resulted in a lightbulb moment where he decided to pursue acting.
Read: Black on the red carpet as gender is put on the agenda at IFTA awards>