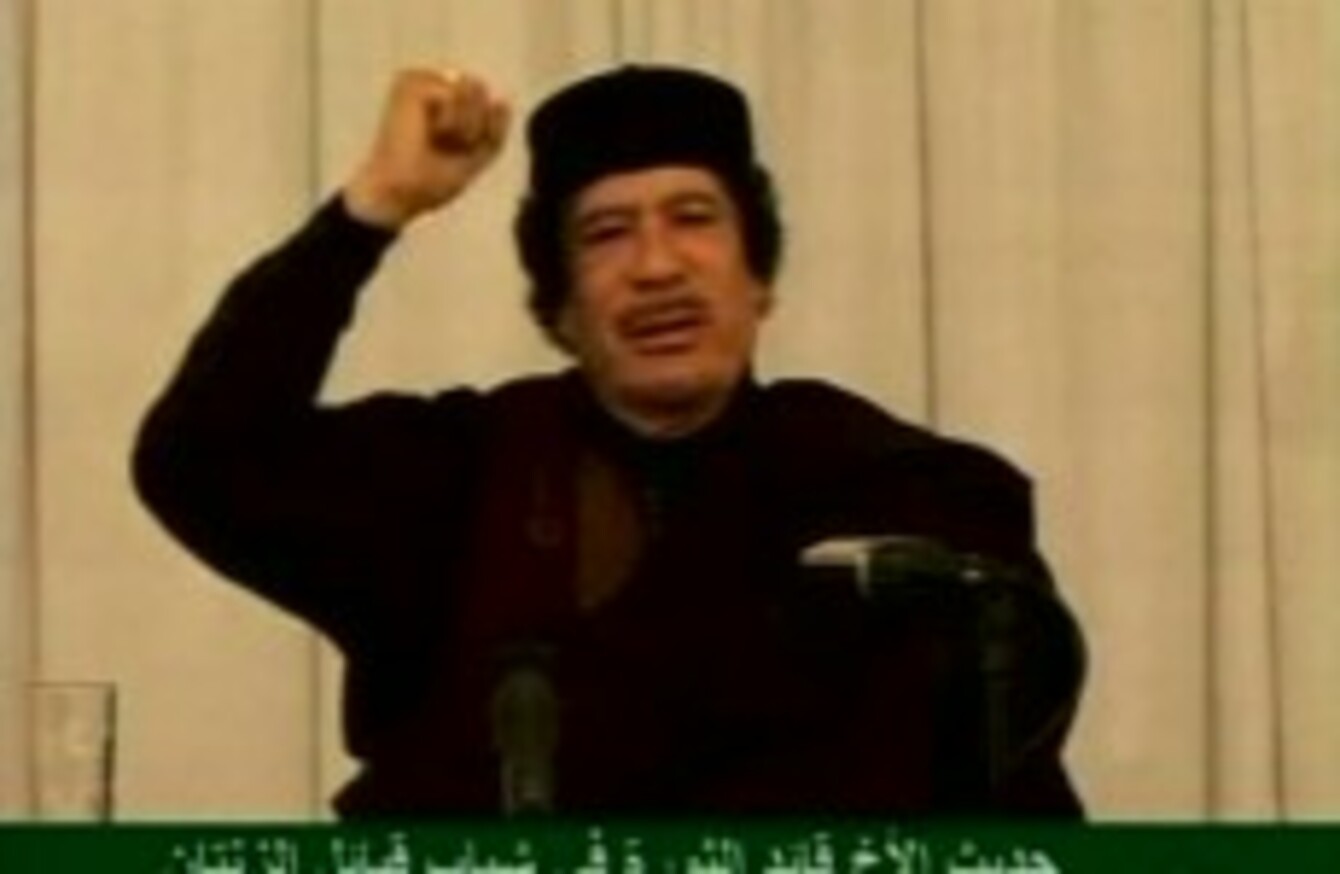 Gaddafi appeared defiant on state TV on Wednesday
Image: AP Photo/Libyan state television via APTN
Gaddafi appeared defiant on state TV on Wednesday
Image: AP Photo/Libyan state television via APTN
LIBYAN LEADER MUAMMAR Gaddafi warned of a plot to colonise his country by foreigner forces and blamed other countries for the unrest which is threatening his leadership.
Appearing on state TV in front of his supporters Gaddafi said "foreign forces" were recruiting vulnerable young people in the rebel held towns of Benghazi and Zawiyah and turning them again him, according to Al Jazeera.
The speech came as opposition forces yesterday gave Gaddafi an ultimatum step down within 72 hours promising he will not be pursued for his alleged war crimes if he leaves the country and ceases his aerial bombardment of rebel-held towns and cities.
Talks continue over the imposition of a 'no-fly zone' over Libya but the US has sought to distance itself from leading the initiative with secretary of state Hillary Clinton saying it must be UN backed, according to Reuters.
Gaddafi's aircraft and tanks continue to pound rebels in Zawiyah, the closest rebel-held town to the capital of Tripoli.
One resident told Reuters that there were dozens of bodies on the streets and that the city was cut off from the outside world as a result of the attacks.