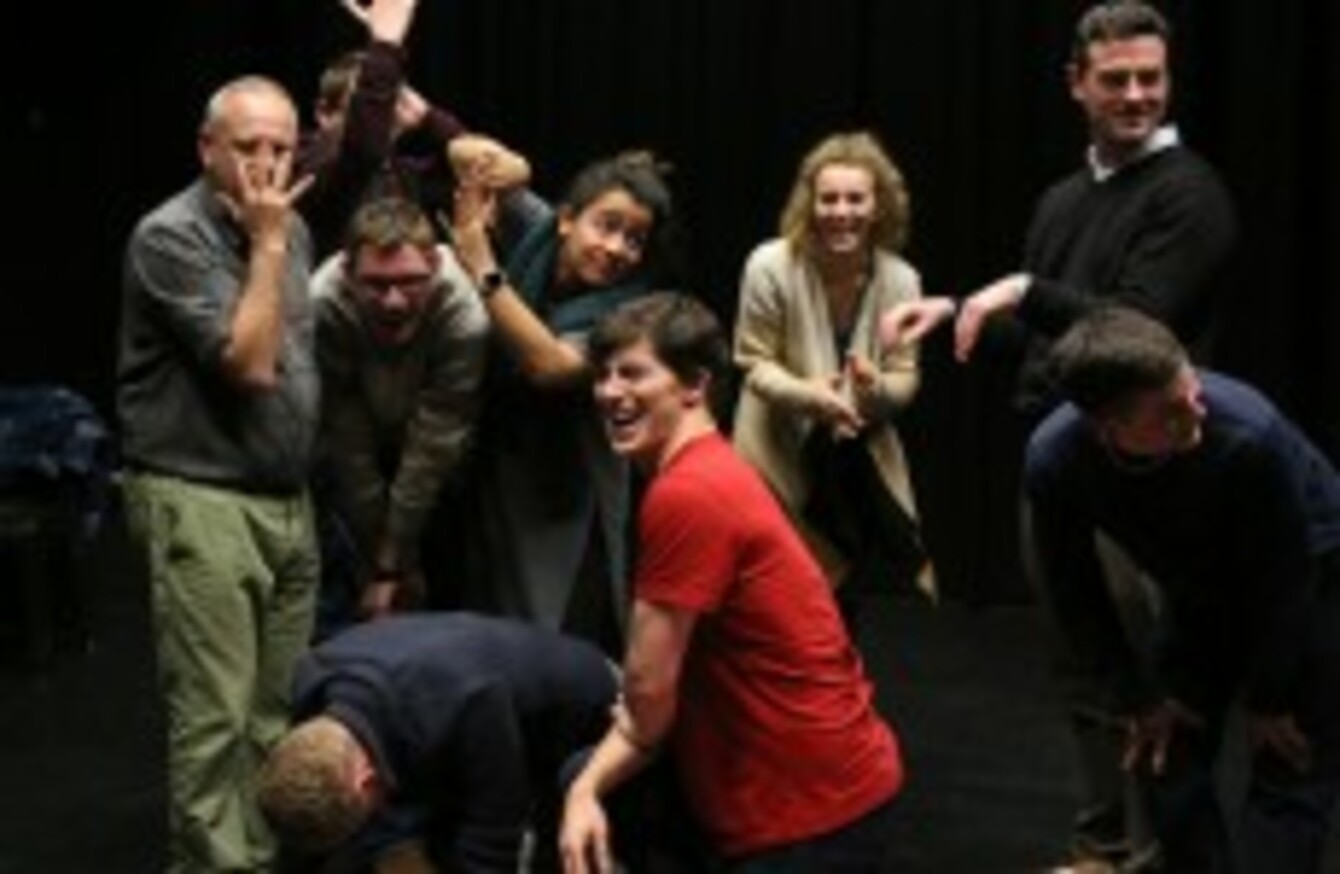 Some of my classmates on the course.
Some of my classmates on the course.
WE'RE HALFWAY THROUGH our 10-week stand-up comedy class at the Gaiety School of Acting, and things are ramping up a notch.
After the mid-term break, there's the feeling that things are getting a bit, well, serious. We have just five weeks until the class ends, and around that length of time still to go before we take part in our first stand-up performance.
Up to now, that debut stage appearance has seemed like something that is far, far off in the distance. But as the weeks left in 2015 dwindle, it's becoming ever more real.
I wrote last time about sitting down and writing something. Life put paid to that great idea, but I'm determined that this week I will – I will! – write something.
Pet sounds
We had our usual improv runs in the class this week, and this time we were given something specific to talk about. In my case, it was 'pets', which meant I could share the story of dropping a goldfish bowl on my childhood bedroom's wooden floor after being expressly told not to clean out said glass goldfish bowl.
When you're put on the spot for the improv exercises, you're pushed to the point where you finish talking about what you've intended on talking about, and go into the realm where, as our teacher Sharon Mannion puts it, "the magic lies".
She has told us time and time again that it's at that moment when you're on the spot, frantically searching for something to say that is even mildly entertaining, that the gems appear.
I ended up talking about my dislike of cats (sorry, feline lovers) and how it's in direct correlation to how needy I am, as well as how terrible it must be to be a budgie stuck in a cage in a living room in Cork. Like I said, frantically searching for something mildly entertaining.
#Open journalism No news is bad news Support The Journal

Your contributions will help us continue to deliver the stories that are important to you

Support us now
The highlight of the class was definitely when one particular classmate talked about his feelings on taxi drivers. His deadpan approach showed that for some people, the humour is all in the delivery.
I'm not so sure I'm one of those people (mainly because I tend to nervously laugh at my own jokes while telling them, which is surely a grade A mistake in the stand-up world), so I'd really better get down to writing that material.
Oh, and binge-watching comedy. For some reason, I've been woeful about watching comedy over the past few weeks, possibly as a way of avoiding the fact that I'm not a bit as funny as any of my favourite comedians.
Now's the time to hunker down with Netflix and see what I can learn from the maestros. Wonder if any of them have routines about procrastination…
Have you any tips? Got a favourite comedian whose work you'd like to share? Just want to take the p**** out of me? That's what the comments section is for…