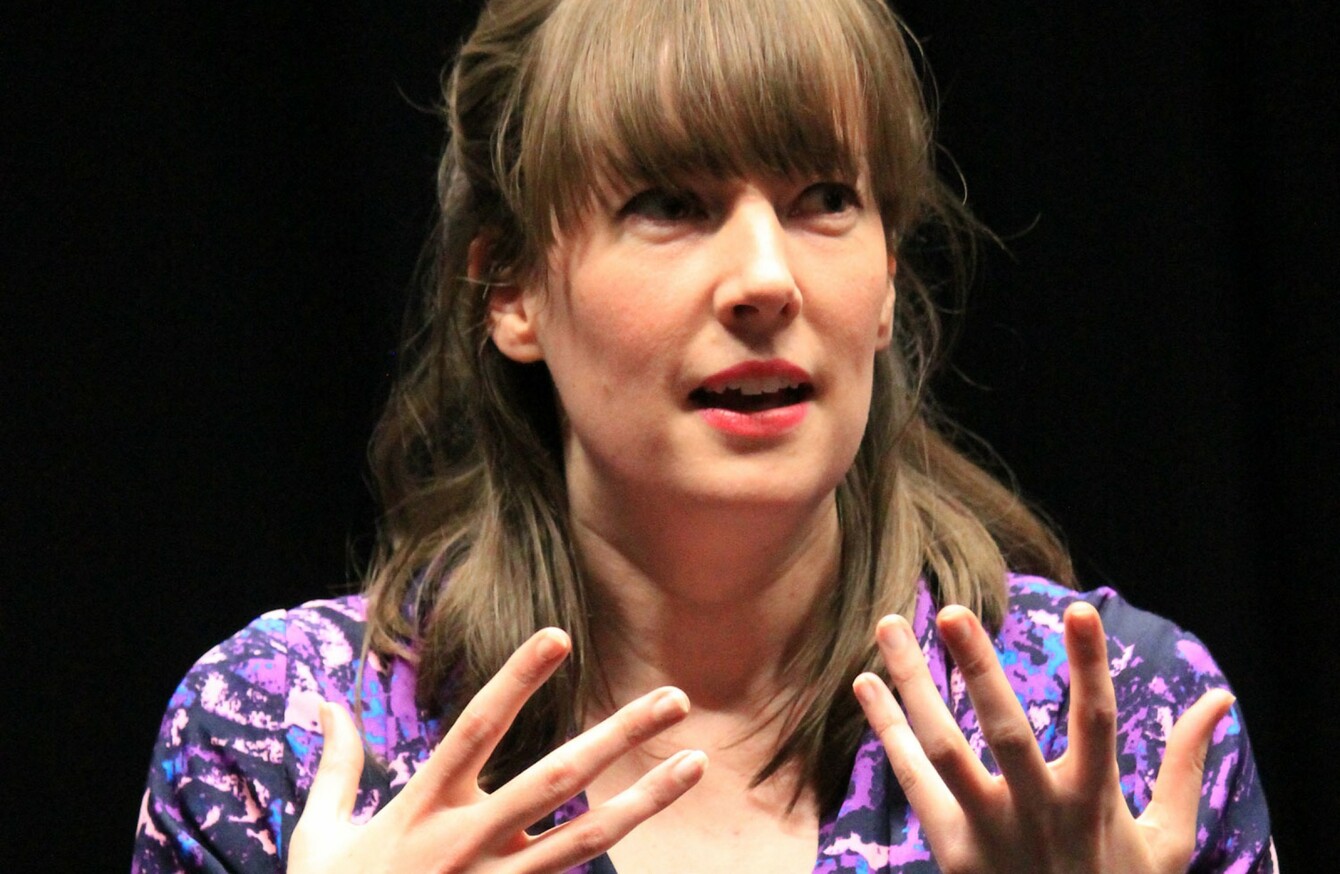 WHEN MY TURN came to try out new material at this week's stand-up class, I was nervous. Very nervous.
It was week seven of our Gaiety School of Acting stand-up comedy class, and as I hinted last week, things are getting serious.
The focus for the next few weeks is on our routines for our end-of-term show, and we have to get over ourselves and get thinking. During the previous week's class, some people got to try out bits of their routine, and this week I got to try out mine.
Scribbling down notes
The previous weekend, I'd chatted to my boyfriend about ideas I had, and our conversation really helped crystallise some jokes in my mind. Fired up by my column that same week, I had decided that I was going to talk about subjects close to my heart.
Everything sounded really funny when we were chatting; I could feel the quips going well, and furiously typed notes on my phone while waiting for the bus. When the inspiration strikes, it strikes – whether you're waiting in the rain for public transport or not.
But I forgot one thing: chatting to your boyfriend, someone who knows you so well that they get what you're saying without you having to explain it, is totally different to saying the same things in front of an audience. Your partner understands you; they also – you'd hope – like you and want to show you they like what you're saying.
An audience is different. It doesn't have that personal connection. It doesn't have to please you or love you, or understand you. I feel lucky in that everyone on the comedy course is welcoming and lovely (shout out to the Mysterious Brunette (MB) and Sexy Blonde (SB) who are probably reading right now – and yes, these lovely women chose their own names), and understanding of any nerves.
Fear and nerves
When it came my turn to put those Saturday-evening-in-the-rain-at-a-bus-stop notes into a routine, I sort of froze. I could feel my hands shaking as I tried to get through my ideas, and was feeling hamstrung by fear. Would what I was talking about – things which mean a lot to me – make other people uncomfortable, or unhappy, or just bored?
The reaction wasn't as bad as I feared, and Sharon's suggestions (and class members' suggestions – mercifully everyone is really enthusiastic about offering advice) made me feel that I hadn't made a total hames of things. They could sense what I was trying to do, and were steering me back on course.
What was interesting, too, was talking to the likes of MB and SB, and realising that we all have a sense of 'what am I doing?' We all have nerves, we all worry that what we're saying isn't funny. When I listen to their routines, I laugh along, because they are naturally funny women. So why can't I give myself some kudos when they're due? (And no, it's not due to that ol' chestnut that 'women aren't funny' – save me your Christopher Hitchens videos).
There is often a gap between what we think others think of us, and what they really think of us. It's easy to make assumptions, and that voice in our heads telling us we're not good enough can really steer us down a wrong path. To get up on stage and tell jokes you've written requires confidence – and it means telling that 'voice' to 'feck off'.
Next week, we have to bring our routine introductions to the class. I suppose 'Hi, I'm Aoife from Cork' will have to be worked on a bit…
Have you any tips? Got a favourite comedian whose work you'd like to share? Just want to tell me 'women aren't funny'? That's what the comments section is for…