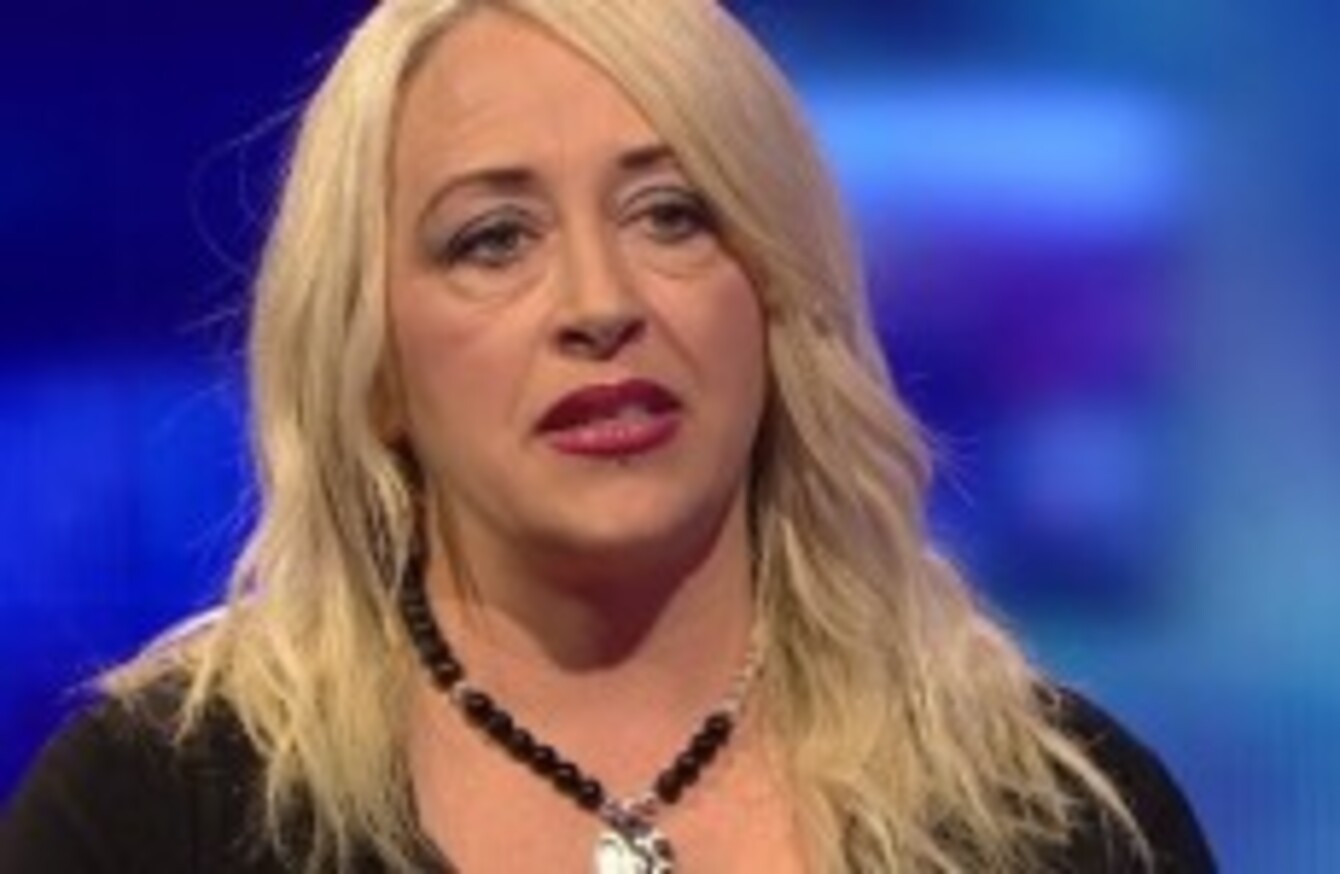 Gail O'Rourke
Image: Screengrab/RTE Player
Gail O'Rourke
Image: Screengrab/RTE Player
GAIL O'RORKE, the first person in the State to be tried and acquitted of assisting in her friend's suicide, said she collapsed to the floor when she heard she had been charged.
O'Rorke was charged with assisting the suicide of Bernadette Forde in Dublin between 10 March 2011 and 6 June 2011.
She was accused of making arrangements for Forde, an MS-sufferer, to travel to Dignitas in Zurich.
The trip Forde had planned was eventually cancelled after gardaí were notified by a travel agent. Gardaí warned that to travel with a person who wants to end their life is an offence in Irish law.
Being charged 
Speaking on RTÉ's Prime Time, in her first ever broadcast interview, O'Rorke said she played the waiting game for two years as people were questioned in relation to Forde's death. However, she said it was totally unexpected when she received a phone call to say she was being charged.
"It took them two hours to get me up off the floor," she said, adding that she screamed and cried when she heard the news.
"It was a huge shock. I never saw it coming"
O'Rorke told Miriam O'Callaghan that Forde had dropped the subject of Dignitas into conversations, but that it was at the end of 2010, the time of the "big snow" that O'Rorke said her friend began to bring it up more frequently.
"She knew her body time was limited," she explained.
O'Rorke said that visiting the travel agent, which reported the plans to gardaí, was just a practicality of Forde's plan.
Watching programmes about life in jail 
The trial was "terrifying" experience for her, said O'Rorke. She explained that she and her husband had to prepare for the worst and would even watch TV programmes about prison and places like Dochas to prepare for what it would be like.
She said it was frightening being in the dock "on your own where people go up to discuss what you did out of love for a friend".
"I lived in the real world. I genuinely thought that it [prison] might be an option."
Describing the moment the jury returned with their verdict, O'Rorke said she was convinced they would say guilty, but she said she watched words come out of girl's mouth – not guilty – and she couldn't believe it.
O'Rorke is calling for government to regulate for people to have a dignified death, stating that having a blanket ban makes it easier "for bad people to slip through the net".
She said she felt in a way honoured in her experience, stating that perhaps there will be a "ripple effect" that may change things for vulnerable, sick people.