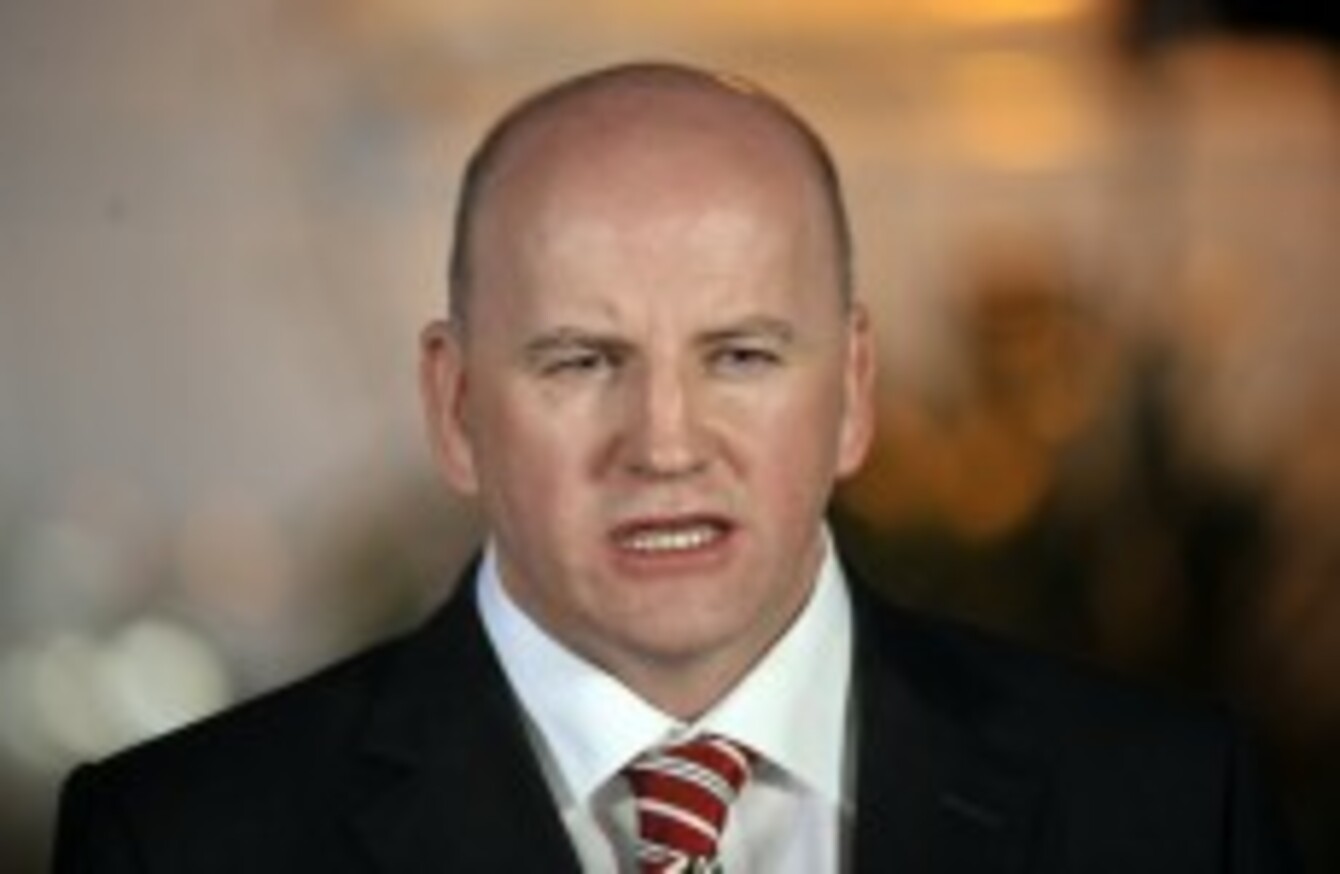 Sean Gallagher
Image: Sasko Lazarov/Photocall Ireland
Sean Gallagher
Image: Sasko Lazarov/Photocall Ireland
UPDATED at 7.30pm
FORMER PRESIDENTIAL CANDIDATE Sean Gallagher has spoken publicly for the first time about the RTÉ Frontline Presidential debate and its 'Twittergate' controversy.
The entrepreneur made the comments during an interview at the Media Future Conference, which is taking place at The Pavilion in Dun Laoghaire from 14 – 15 May.
Gallagher said RTÉ went "into defence mode" following the controversy around a tweet from a bogus Twitter account that was put to Gallagher at the Frontline debate last year. He said that there were "parallels in what happened for Kevin Reynolds", a priest who was found to have been defamed by RTÉ, and that what he claimed was his "unfair treatment" by the State broadcaster "is like how the Church itself as an institution reacted" when it became aware of abuse in the early nineties.
It went into defence mode. As an institution it shut down to defend itself.
He added that "what it did in [Fr Kevin Reynolds'] case and mine [was to] compound even further the original injustice and wrongdoing".
Frontline
Gallagher also said during the interview that there were two elements to the allegations put to him during the Frontline show. He said one was that he went to a man named Hugh Morgan after an event and collected a cheque for €5000. "I could not have gone to his house after the event to collect a cheque," said Gallagher. He said that Fianna Fáil records showed a cheque had been delivered to them and had been cashed and a receipt issued to Morgan before the event took place.
Gallagher said that the second allegation was that he went to Morgan's house.
Absolutely not. I did not go to his house to collect a cheque, nor did I go to his business.
He said the first time he met Morgan was at the event. When asked about how he behaved when asked the question about the tweet live on air, Gallagher said that "to me that was dealt with the week before… I had already batted it away in the beginning". He added: "I was standing there going, why is [the man] saying I collected the cheque after the event?" He also asked himself: "Why are Sinn Féin coming out with this?"
Gallagher said he was "processing this live on TV". He said that "there's always an element of truth" which was "that I had delivered a photograph to him after the event".
Also during the interview, Gallagher said that he knew his business dealings would be scrutinised and that he thought Mary Davis was unfairly treated in relation to hers.
"I stand over all the business dealings I have done," said Gallagher.
Gallagher also said that he had stood as an independent candidate, despite previous dealings with Sinn Féin, and was not the Fianna Fáil candidate.
Complaint
When asked about his complaint to the Broadcasting Authority of Ireland about the tweet, Gallagher said:
I think all of us were sickened and saddened and outraged by how Fr Kevin Reynolds was treated. I had no desire to complain to the BAI initially. I did feel a sense of injustice about the tweet. I wrote to RTÉ and expressed my dissatisfaction. I was gobsmacked with their arrogance and almost hostility of the response.
He again appealed to RTÉ but said he received a "hostile reaction". When he applied under the Freedom of Information Act for information about when the tweet from the bogus account came in, Gallagher said "they refused to give me any information".
He said he wrote to Noel Curran seeking a meeting but Curran declined. He then took his complaint to the BAI. Gallagher said that it was "outrageous" that an unverified tweet had been put to him live on air during the Presidential debate a few days before the press moratorium.
I have great respect for RTÉ. They are public servants, they are paid by all of us through the TV licence. I was on a series Dragons' Den for two years.
Gallagher added he has "great respect" for many of the journalists in RTÉ, some of whom have contacted him to say "they are horrified by the programme".
The former Presidential candidate said that he didn't see his campaign as a failure, but as a success, and that he now aims to spend more time with his wife and also "get a job and start a business and earn a living".
RTÉ response
Responding to Gallagher's comments, RTÉ said that it had accepted the BAI's "decisions in full" in March.
"[RTÉ] accepted the BAI decision that RTÉ was found to be unfair to Mr Gallagher on specific grounds and confirmed actions that were in train in connection with the programme," the broadcaster said in a statement this evening.
RTÉ director general had "instituted a full editorial review to identify programme-making practices and risks" which involves editorial management and programme makers throughout the organisation.
"It will give significant attention to the production of live audience-based programmes and to the selection of audience members and questions, including The Frontline Presidential Debate," RTÉ added.
The broadcaster also said that a new set of guidelines for programme makers is being finalised through a process which began in February under the former controller of editorial policy at the BBC Stephen Whittle. Those guidelines will include social media protocols which will "require systematic authentication of inputs offered to programmes".