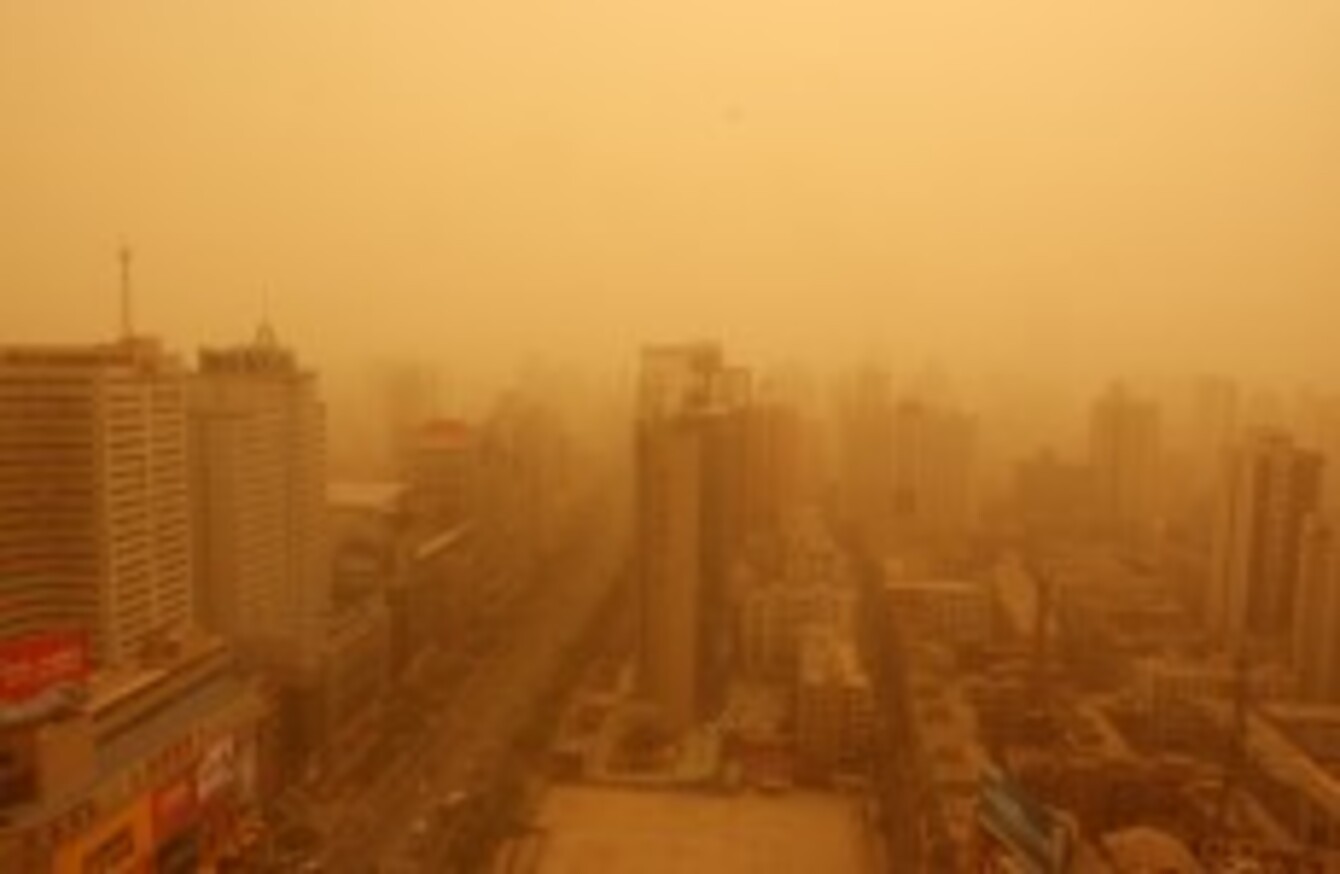 Lanzhou in China is the world's 24th most polluted city
Image: Jiang xiaoming xj/AP/Press Association Images
Lanzhou in China is the world's 24th most polluted city
Image: Jiang xiaoming xj/AP/Press Association Images
THE WORLD'S WORST cities for air pollution have been revealed today as the World Health Organisation released a mountain of data from around the globe.
And it's bad news for residents of Ahwaz, Iran – whose city came top (or bottom) of the list, meaning they are breathing some of the most polluted air in the world.
Four Iranian cities are in the top ten, as the country's subsidised petrol prices and ageing cars combine to create smog-filled urban centres. Pakistan is also a serial offender, with two cities in the top ten.
Residents of remote Canadian cities, however, can breathe easy. According to the WHO, Whitehorse in the Yukon has the world's cleanest city air – more than a hundred times cleaner than Ahwaz. Nine of the ten cleanest cities are in Canada, with the other being Farmington in New Mexico, US.
Only two Irish cities appear in the results, with both Dublin and Cork coming in at around the 850 mark in the 1000-plus cities surveyed.
According to the WHO, urban outdoor air pollution caused 1.34million premature deaths in 2008 – an increase of 16 per cent since 2004. Health conditions associated with air pollution include pneumonia, lung cancer and heart disease.
The figures measure the amount of PM10 – fine particles with a diameter of less than 10 micrometres – in every cubic metre of air. Here are some of the worst offenders, and the high performers:
The world's most polluted cities - and the cleanest

#1 Ahwaz, Iran - 372ug/m3 (danchitnis via Flickr)

The world's most polluted cities - and the cleanest

#2 Ulaan Baatar, Mongolia - 279ug/m3 (Ludovic Hirlimann via Flickr)

The world's most polluted cities - and the cleanest

#5 Quetta, Pakistan - 251 ug/m3 (Fida Baluch/AP)

The world's most polluted cities - and the cleanest

#11 Delhi, India - 198ug/m3 (Helen Flamme via Flickr)

The world's most polluted cities - and the cleanest

#22 Riyadh, Saudi Arabia - 157 ug/m3 (AP Photo/Hassan Ammar)

The world's most polluted cities - and the cleanest

#24 Lanzhou, China - 150 ug/m3 (Jiang Xiaoming Xj/AP)

The world's most polluted cities - and the cleanest

#27 Dakar, Senegal - 145ug/m3 (Jeff Attaway via Flickr)

The world's most polluted cities - and the cleanest

#33 Mexicali, Mexico - 137ug/m3 (Omar Omar via Flickr)

The world's most polluted cities - and the cleanest

#45 Lagos, Nigeria - 122ug/m3 (satanoid via Flickr)

The world's most polluted cities - and the cleanest

#876 Dublin, Ireland - 15ug/m3 (raindog via Flickr)

The world's most polluted cities - and the cleanest

#1081 White Horse, Canada - 3ug/m3 (Don Denton/The Canadian Press/PA)