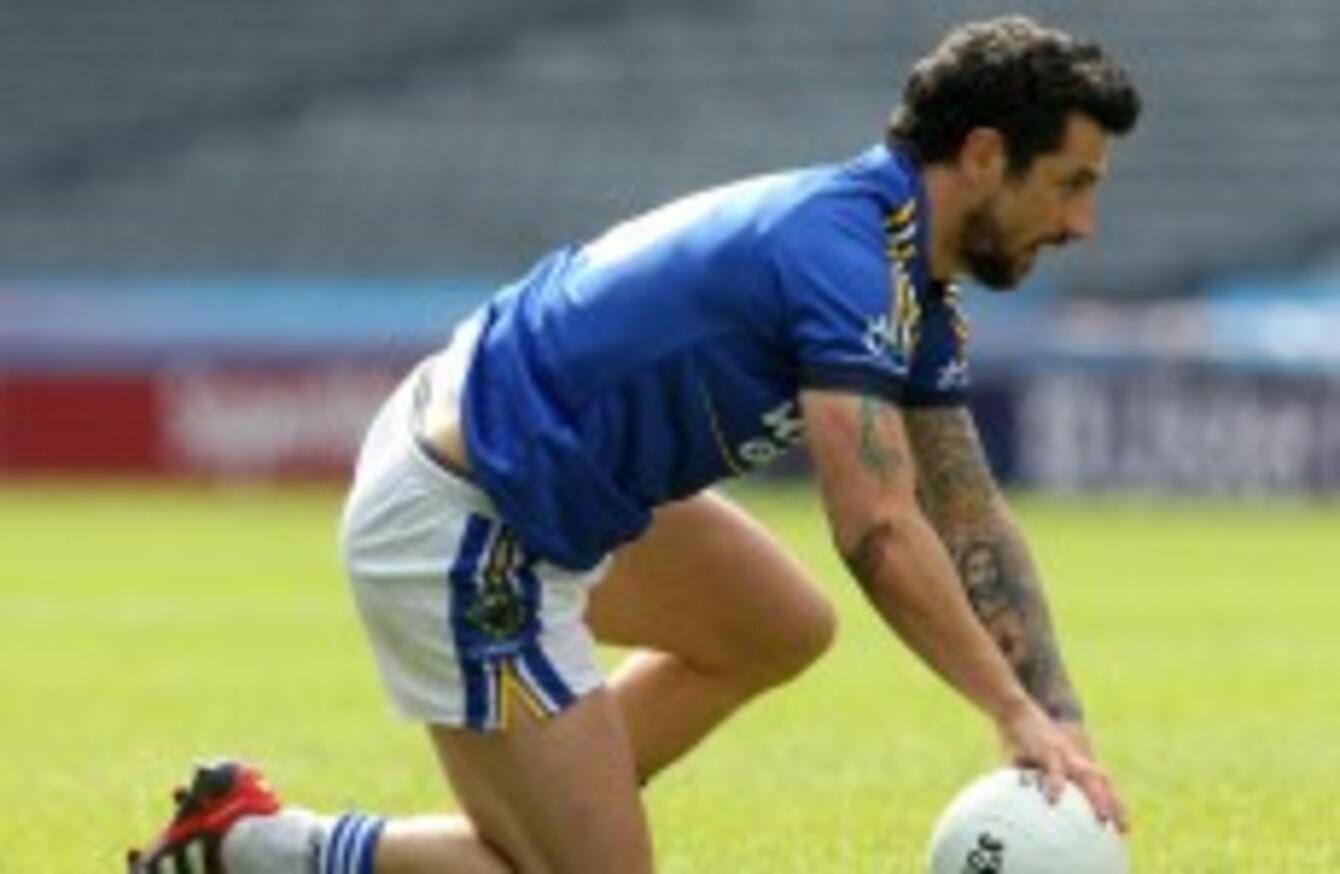 Image: ©INPHO/Lorraine O'Sullivan
Image: ©INPHO/Lorraine O'Sullivan
KERRY FOOTBALLER PAUL Galvin is already known as a bit of a fashion fiend but the Finuge man has plans to solidify that reputation.
The Patents Office have accepted an application from the 32-year-old to trademark the phrase 'Galvinise'. First spotted by Colin Coyle from the Sunday Times, the application – which was lodged on his behalf by Limerick solicitor Paul Naughten – was accepted by the office on 18 July and details of it published in the latest Journal.
Galvin's application gives some clues about what his clothing brand could offer. It lists gloves, sports jerseys, sweat absorbent underclothing as possible goods, as well as body training equipment, elbow guards, men's athletic supporters, paddings and rehabilitations apparatus.
The former teacher, who now has his own fashion column in the Irish Independent Weekend magazine, was the subject of an RTÉ documentary called Galvinised in 2010. The cameras followed the controversial GAA player from the cold winter nights training at Banna Strand to his shopping trips during a New York summer, making his heavily-tattooed arms and skinny jeans the talk at dinner tables around the country.
His unorthodox style (for a GAA man, we mean) in his everyday wardrobe could lead to exciting times for fashion savvy sportsmen across the country. Currently, the association only allows its players to wear gear made in Ireland so choice is limited to O'Neills, Azzurri and some Canterbury products.
The Kerry man isn't letting his business plans get in the way of his football though. After being named Man of the Match in yesterday's battle against Tyrone, he gave an emotional interview, stating that anyone who wrote his team off "only served to fuel great men in that dressingroom".
Anybody opposed to the registration of the trademarks has three months to contact the controller at the Patents Office.
Would the 'z' protect this flag from copyright claims?