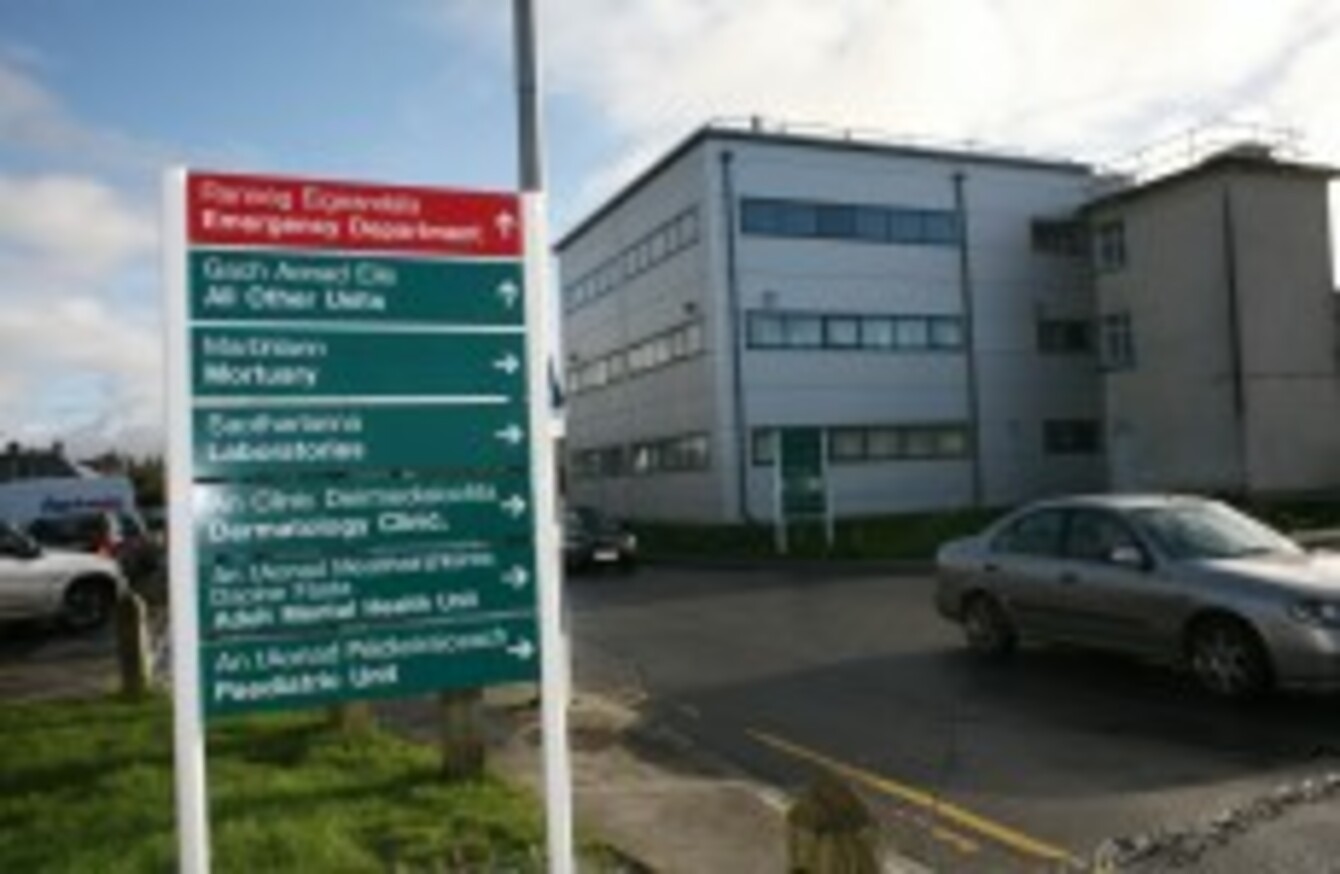 Image: Brian Farrell/Photocall Ireland
Image: Brian Farrell/Photocall Ireland
NURSES WORKING IN the emergency department of Galway's University Hospital have voted unanimously in favour of  industrial action.
Members of the Irish Nurses and Midwives Organisation at the hospital voted 100% in favour of work-to-rule action due to excessive overcrowding, limited space, lack of beds and dangerously low staffing levels.
Work-to-rule action is due to take place at Galway University Hospital in three weeks, beginning on Tuesday, 3 February.
Industrial action
This means that nurses will not perform any administrative, clerical or non-clinical tasks. Nurses will only engage in their professional duties involving the provision of clinical care to patients within the emergency department.
The group said that the dangerous situation in the emergency department is continuing to escalate, with patient care being compromised. It added that the situation is further compounded by management's plans to temporarily close 19 acute beds to facilitate a building project.
The INMO said it warned Galway management last summer that the overcrowding situation would deteriorate particularly during winter months. In spite of this warning management is continuing to press ahead with its plans to close beds.
The action in Galway comes a week after one of country's busiest hospitals, Beaumont Hospital, announced its intention of going on work-to-rule for similar reasons.
Last week, the Health Minister Leo Varadkar warned that the situation would only get worse this week and said that he was "sick to death of this problem".
While yesterday, he said significant progress has been made in tackling the overcrowding crisis in the country's emergency departments, adding, we're "not out of the woods yet".
Overcrowding 
Speaking this morning, Clare Treacy, INMO Industrial Relations Officer said its members were gravely concerned for the well-being of patients at the emergency department of Galway University Hospital.
The level of overcrowding and staff shortages is impinging on nurses' ability to provide safe, quality care. The idea of closing beds in such circumstances is simply incredible and alarming. Major change is required to turn this degrading situation around. Additional trolleys on wards will not address the root cause of Emergency Department overcrowding.
Speaking on the issue Anne Burke, INMO Executive Council member and Clinical Nurse Manager at the Emergency Department of Galway University Hospital said:
"The conditions in the Emergency Department for both staff and patients have reached an intolerable and grossly unsafe state. It is no longer possible to provide professional and high standards of care to vulnerable patients in such unsafe, under-staffed and immoral conditions."