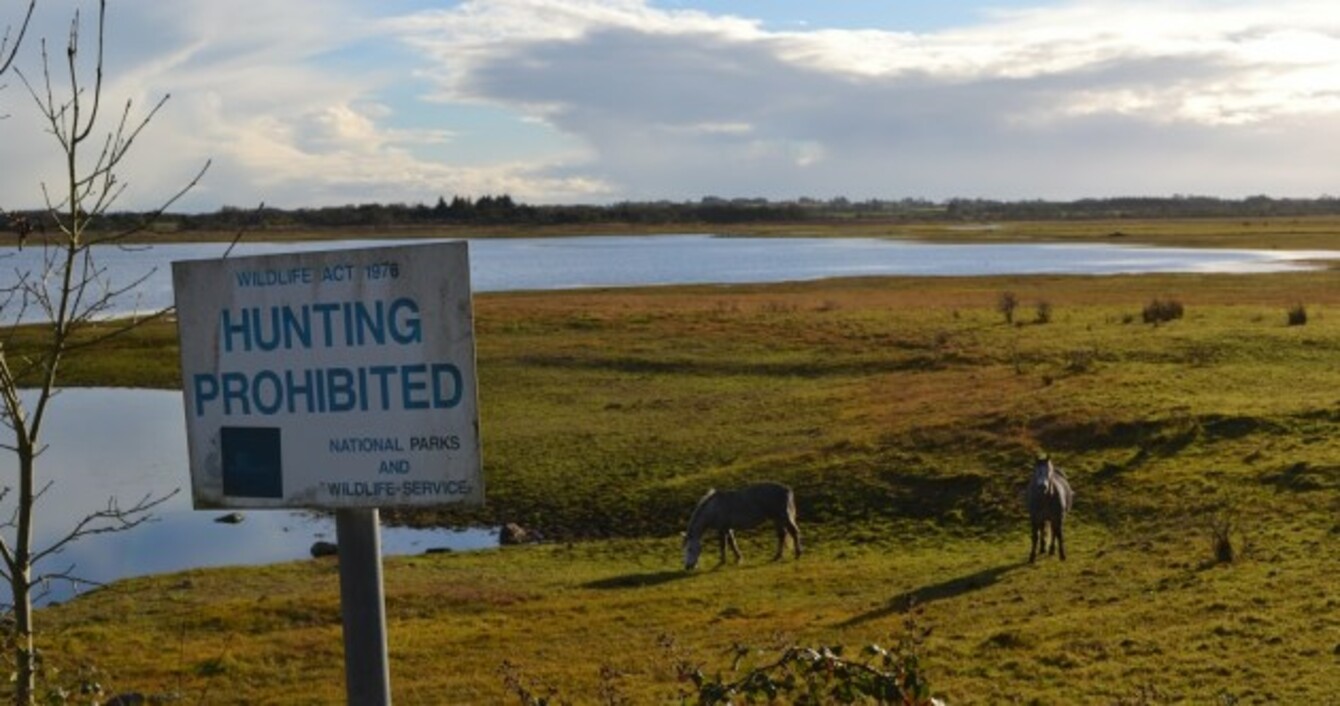 Image: An Taisce
Image: An Taisce
AN ENTIRE TOWN's sewage is being piped into a Special Area of Conservation in Galway and may be creating a serious health hazard for locals, an investigation by An Taisce has revealed.
Today the organisation said that it had received a tip-off about the issue and its report details the "unacceptable health and environmental hazard" it has created.
The sewage from Glenamaddy, which has a population of about 700 people, is being piped into Glenamaddy turlough, a type of disappearing lake, just to the east of the town. There it enters a swallow hole which drains the turlough, before re-emerging at Lettera spring some 3.5 km to the west of the town, according to tracer dye studies.
Primitive
An Taisce described the current sewage unit as "primitive" as it has been in place since the 1950s. "It has been a subject of internal discussions within various public authorities for the best part of at least 20 years, yet the hazard continues to this day," they said.
Galway County Council itself described the unit as "grossly undersized" in an application to the Environmental Protection Agency in 2009 for a licence to regularise the unauthorised discharge in Glenamaddy, warning that it "may currently be significantly impacting on the [Glenamaddy] Turlough and the ground water in the region".
However, five years on, the situation remains the same and the EPA has yet to take a decision on the council's application. An Taisce said this presents a "potentially serious threat to drinking and bathing water in the Glenamaddy region" and is also believed to be adversely impacting on the turlough.
Investigation
Turloughs are one of only sixteen so-called "priority habitats" in Ireland. They are almost unique to Ireland and are one of the most strictly protected natural areas.
An Taisce said internal documents reveal that a member of the public complained to the EPA about the sewage in 2012 and Galway County Council carried out a site visit to the turlough, reporting back to the EPA that they could find no sign of the complained of discharge.
"Yet the primitive sewage unit was only a few metres from where the Council looked and carries prominent Galway County Council signage", the organisation said today. " Moreover it is the subject of regular maintenance work by the council and had been the subject of a licence application by the Council to the EPA itself some three years earlier."
Policy Director at An Taisce, James Nix said several public bodies "have a lot to answer for".
"There is a very urgent need for this issue to finally be taken seriously and addressed," he said. "The people of Galway deserve much better than this. Their health and their environment must be safeguarded immediately – this illegal situation cannot go on."
A formal request for action has now been launched with the EPA.
Glenamaddy turlough

Source: An Taisce

Glenamaddy turlough

Glenamaddy turlough

Source: An Taisce

Glenamaddy turlough

Source: An Taisce

Glenamaddy turlough

Source: An Taisce

Glenamaddy turlough

Source: An Taisce