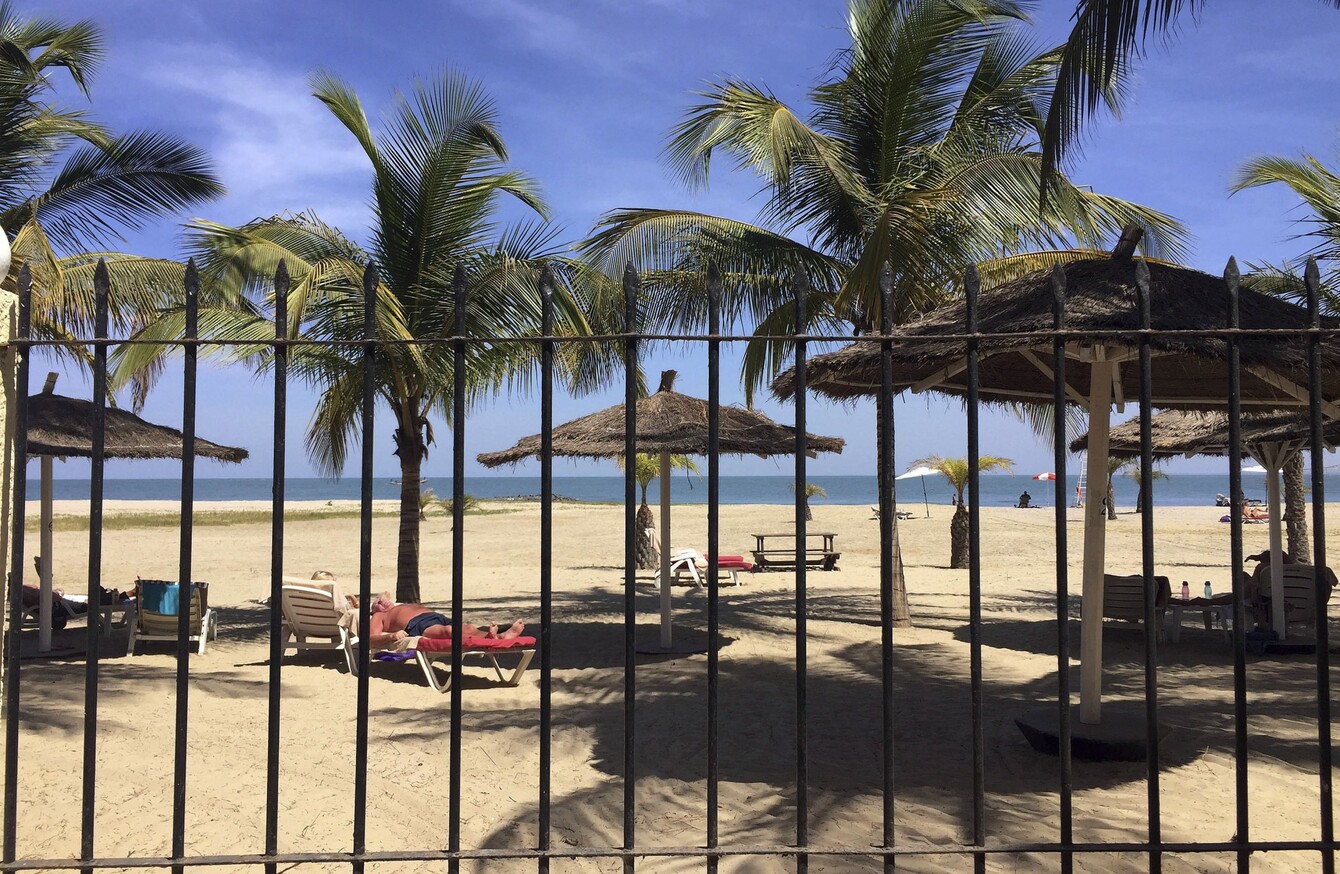 THE DEPARTMENT OF Foreign Affairs has confirmed it is in contact with Irish citizens in the African state of Gambia.
The Department today updated its advisory for the country, telling people to avoid non-essential travel. The country's outgoing President Yahya Jammeh declared a state of emergency earlier this week, days before he was due to hand over power to Adama Barrow.
Barrow, who is currently sheltering in neighbouring Senegal, maintains his inauguration will go ahead tomorrow on Gambian soil, putting the country on a collision course.
The tensions have led to an exodus of tourists, with British firm Thomas Cook last night announcing it will evacuate 1,000 holidaymakers from the country. Holidaymakers were told that Thomas Cook flights would stop completely in a few days time, leaving them at risk of being stranded.
The Dutch travel firm TUI Nederland told AFP yesterday it would repatriate "about 800″ clients.
The panic caused by the state of emergency could prove devastating for the country's economy, which experts say relies on tourism for up to 20% of the economy.

Dublin
The Department of Foreign Affairs here says that travellers should be aware that it is "possible that there will be external military intervention and further civil unrest".
"Because there is no Irish Embassy or Consulate in Gambia, we're limited in the help we can offer you in an emergency. The best help is often close at hand so if you have problems, try talking to your local contacts, tour operator representative or hotel management."
The Department today confirmed to TheJournal.ie that it is making contact with the small number of Irish citizens in the country.
"We are currently making contact with the very small number of Irish citizens in Gambia who are registered with the Department."
Jammeh has led the country since seizing power in 1994. Last year, Amnesty International accused the country of "murder" after opposition leaders were arrested and died in custody.