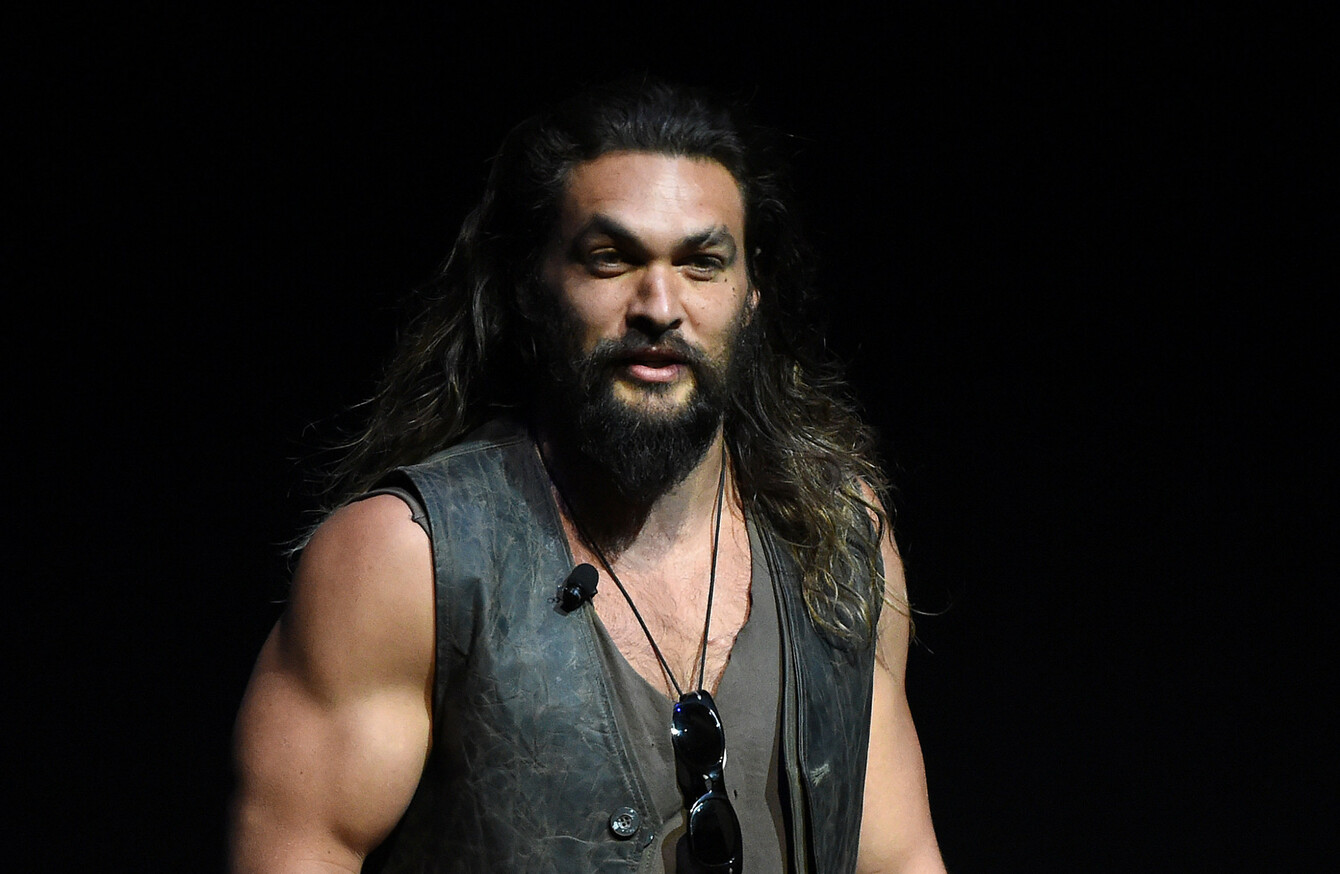 Actor Jason Momoa.
Actor Jason Momoa.
AMERICAN ACTOR JASON Momoa has apologised for a rape joke that he made in 2011, in which he said that he liked his job because it allowed him to "rape beautiful women" on screen.
The Game of Thrones star has been coming under fire recently for the comments he made at a Comic-Con Q&A session.
When talking about the show, which features numerous rape scenes, the actor said:
"But as far as sci-fi and fantasy, I love that genre because there are so many things you can do, like rip someone's tongue out of their throat and get away with it and rape beautiful women."
Other Game of Thrones who were sitting alongside him on stage, including  Lena Headey (who plays Cersei) and Nikolaj Coster-Waldau (who portrays Jaime Lannister) drop their heads in their hands or looked embarrassed.
Source: Guardian Wires/YouTube
After coming under fire for the comments, which have resurfaced 6 years after they were made in the wake of the Weinstein sexual assault scandal, Momoa apologised for his comments today.
"I awoke in Australia to the justified reactions by many people to a distasteful joke I made years ago in Hall H for which I am sorry," he said in an Instagram post.
I am still severely disappointed in myself at the insensitivity of my remarks that day. I know my sincerest apology now won't take away those hurtful words.
"Rape and sexual harassment can reach anyone and I have seen first hand its painful torment among members of my own family and friends.
I made a truly tasteless comment. it is unacceptable and I sincerely apologise with a heavy heart for the words I said.
"All apologies, Jason."
But although some people seemed to accept the actor's apology, others on Twitter pointed out the problematic way in which rape is portrayed in Game of Thrones itself: