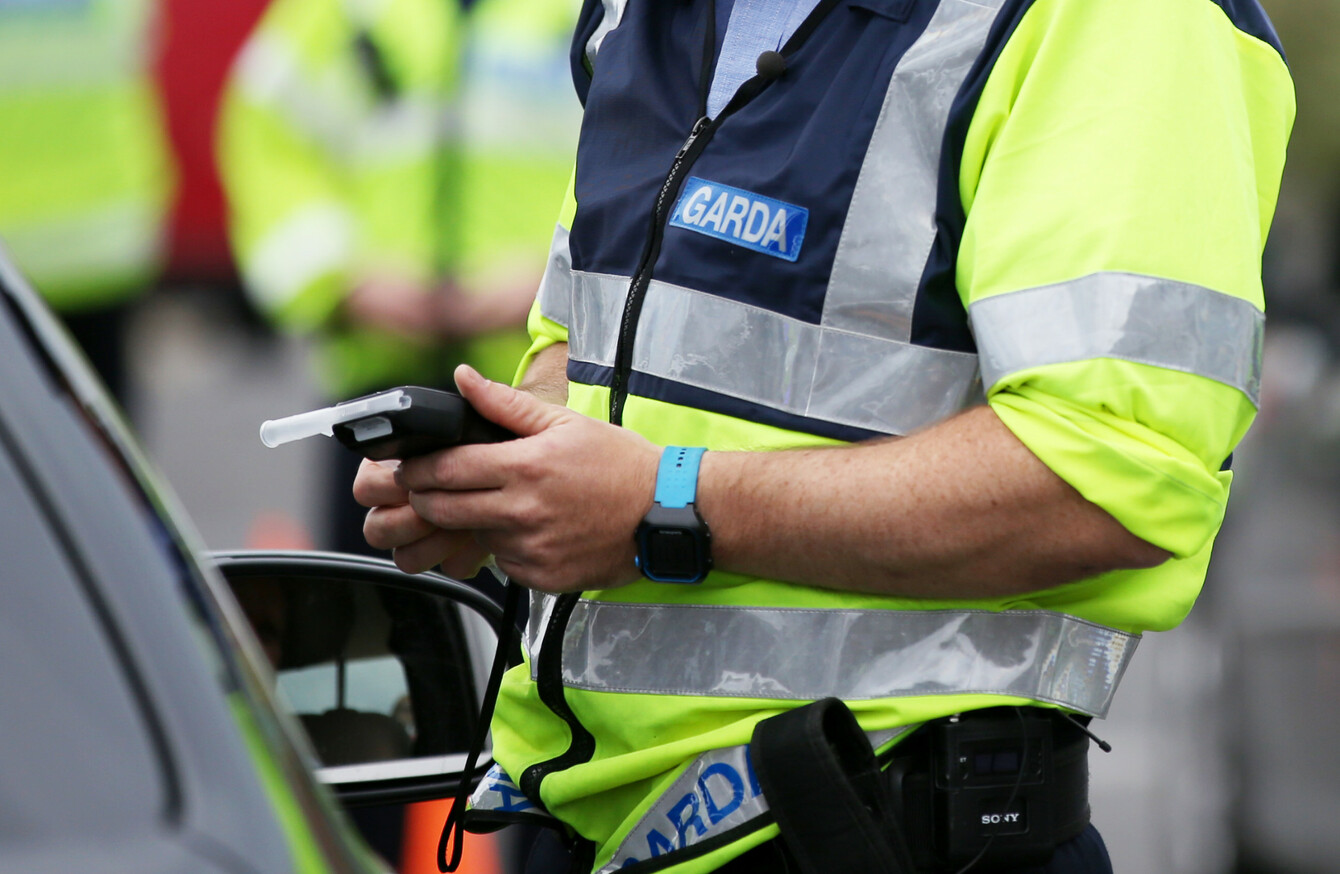 Image: Sam Boal/RollingNews.ie
Image: Sam Boal/RollingNews.ie
149,426 INCORRECTLY ISSUED summonses. 14,736 wrongful convictions. 1,458,221 breath tests that never happened.
No assurance that this cannot happen again.
There have now been two investigations and two detailed reports compiled on scandals in An Garda Síochána that have seriously undermined public confidence in the police force.
Still, there is not a clear picture of exactly how, in particular, almost 1.5 million phantom breath tests ended up on the Pulse system or who exactly is to blame.
And this week the Policing Authority – which had already shown a level of distrust of An Garda Síochána's capacity to investigate itself by conducting its own probe – said garda management's response and attitude to the scale of this problem did not fill it with confidence that something like this could not happen again.
"Unfortunately the authority cannot offer assurances to the community that these problems could not recur, although we hope that they will not," Policing Authority chair Josephine Feehily said.
The authority came down hard on management as it said Assistant Commissioner Michael O'Sullivan's internal investigation report does not give it comfort that the organisation has grasped the importance of these errors or that it is focused on addressing them.
'Superficial'
Back in March 2015, following an instruction from then Commissioner Nóirín O'Sullivan, all regional assistant commissioners, chief superintendents and superintendents were directed to ensure there were effective mechanisms in place to monitor the operation of Mandatory Alcohol Testing (Mat) checkpoints.
In March this year, there was a call from O'Sullivan for these managers to report back. Of the 28 divisional officers, only 14 responded.
The failure of so many divisional officers to respond to the Commissioner adequately or at all is deeply concerning and raises questions as to why a quality response from senior management, once requested by the Commissioner, was not urgently delivered on a matter of such evident public concern.
The Policing Authority noted that the reports of almost all of those who did respond were "either superficial or lacked analysis".
Equally worrying is that this is not the first time that an external report has identified such a casual attitude. It compounds already serious concerns about governance and authority within the Garda Síochána.
The blame game
This scandal, moreso than others in recent years, prompted finger-pointing across all ranks.
Nóirín O'Sullivan, in an attempt earlier this year to create a perception of the force accepting collective responsibility said:
"Given the scale of these issues, they can't simply be blamed on one individual or one area. It is a collective failure. From top down to bottom up."
The lower ranks apparently didn't get the memo.
The Garda Representative Association has, throughout this process, vehemently denied its members – the ones who carried out the checkpoints and provided figures – did anything wrong.
In September, its spokesperson John O'Keefe muddied the waters in an interview with RTÉ's Paul Reynolds. When asked: "Did they falsity them or not?", he replied:
They falsified them under pressure from gardaí, that was the problem, middle and senior management put pressure on the membership of the GRA to have these high elevated figures.
He said they were "put under pressure to raise these figures, and told to raise these figures".
Despite earlier stating that his members did falsify figures, he then went on to say: "They did not falsify the figures, that means that the blame singularly goes on them – it does not – there was no blame on the ordinary guard, male or female on the street…"
Again, later in this interview he said "GRA members did not falsify figures",  adding that they were told to "elevate" figures by members of higher ranks.
The GRA has also repeatedly pointed out that there was a severe lack of training during recessionary times and little or no direction was given on the importance of the collection of data for Mat checkpoints. But, as the Policing Authority pointed out, "training is not necessary for people to be honest".
Under-resourced
The report this week found members of the force "indicated that the number of checkpoints scheduled during a tour of duty (10-hour patrol shift) could be up to three or four, regardless of the time of day".
#Open journalism No news is bad news Support The Journal

Your contributions will help us continue to deliver the stories that are important to you

Support us now
A number of garda members in a busy urban station told the authority that they "were frequently under significant pressure when on patrol, and at any given time might have six or seven backed up calls awaiting their response".
It just wasn't possible for them to perform all of the checkpoints authorised due to this pressure, they said.
While garda health and safety requirements said a minimum of two members should be present at a checkpoint, in some rural areas up to 80% of patrols were being undertaken by a single member. Some gardaí said that management would frequently schedule checkpoints knowing they could never be carried out.
They had developed a "habit" of "entering erroneous data onto Pulse", according to the report.
There is no mention in the report of gardaí developing a habit of telling their senior officers it was impossible for them to conduct these checkpoints.
Nor is there any mention of rank-and-file members flagging issues with Pulse, like the section which refused to even create a checkpoint record if the number of breath tests was zero, therefore forcing them to enter a false number.
This is indicative of the total disconnect between the garda on the beat and the Superintendent behind the desk.
There have been moves towards fixing the technical issues – that's actually the easy part of this – but the report this week said management's response "conceives of these matters as primarily administrative and technical and the emphasis in the remedial actions taken reflect this view".
The authority is more concerned about the organisational context in An Garda Síochána that allowed these issues to occur, failed to detect them at an early point and "inadequately responded once highlighted".
It is time now for the finger-pointing, "from top down to bottom up", to stop and for that culture shift that has been promised for years to really begin.
- With reporting by Aoife Barry.