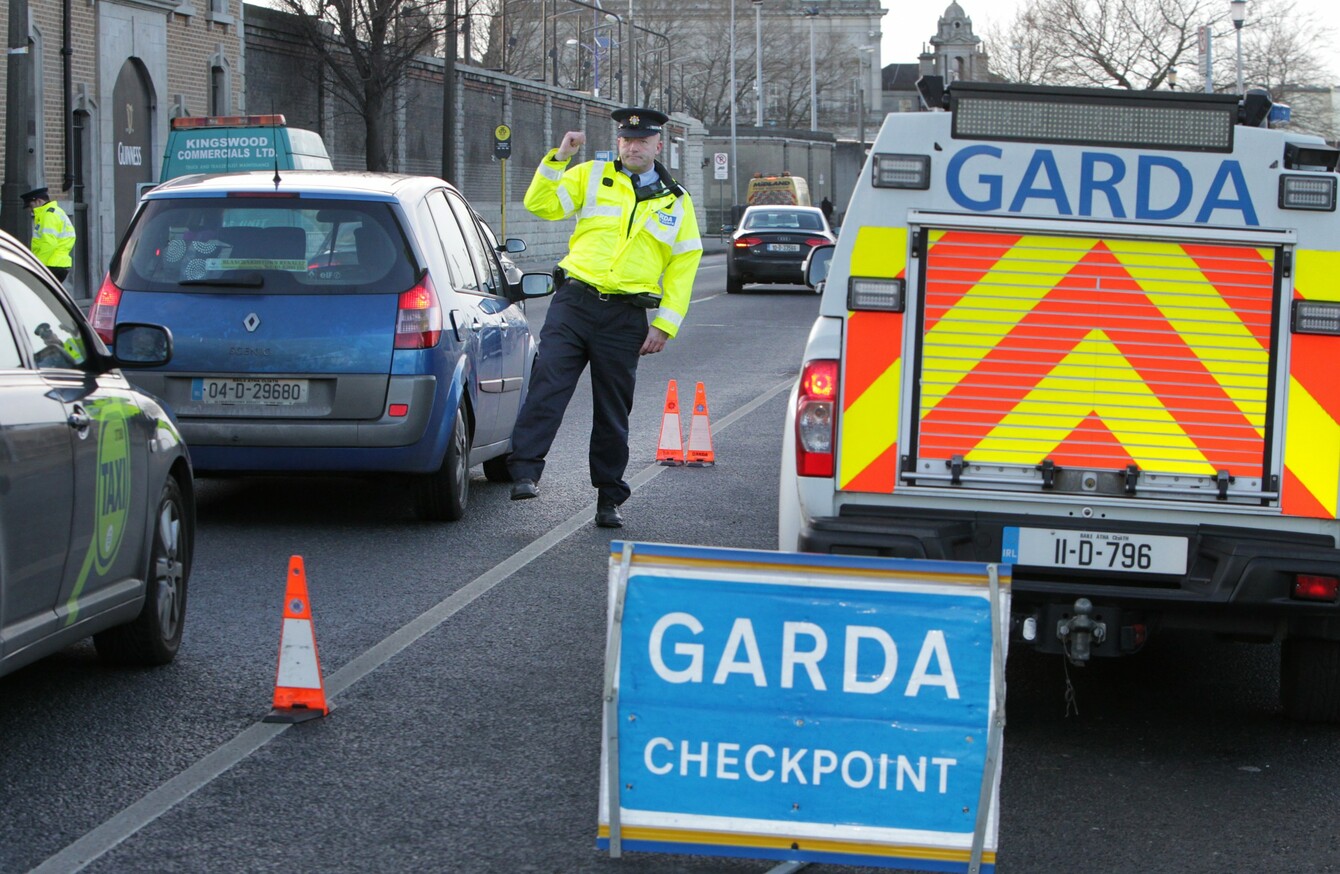 Image: Mark Stedman/Photocall Ireland
Image: Mark Stedman/Photocall Ireland
THE FORMER NORTHERN Ireland Police Ombudsman has questioned how garda management accounted for the extra man hours generated by the one million phantom breath tests that were logged on their system.
Speaking on RTÉ's This Week programme Nuala O'Loan expressed concern that the organisation was alerted to the issue as early as April 2014, but no action was taken at the time.
"There were 937,000 over reported roadside breath tests. So if they just took five mins each, which probably is a fair assumption for stopping a car, speaking to a driver etc, and if there were two guards present on each occasion, which would be the norm, you're talking about something in the order of 150,000 garda hours over that five-year period. That's 30,000 garda hours a year," O'Loan pointed out.
Something should have been alerting them that either their statistics were wrong, or their manpower planning was wrong because the conduct of the breath tests should have been part of manpower planning. It's just mind-boggling that this could have happened.
"The whole planning and funding of the guards is predicated on the work that they do and I think in that situation, it seems unlikely to me that erroneous statistics are going to be limited to these three or four areas," she added.
O'Loan said she believed trust between gardaí and the public had been "seriously undermined" by recent scandals. She called for a fully independent inquiry to investigate how this occurred.
Speaking to the same programme, Minister for Public Expenditure Paschal Donohoe said the government does depend on An Gard Síochána for data when it is assessing crime trends and what is needed to address them.
He was also questioned about the potential costs that will be incurred by the State because of summonses that were wrongly issued to thousands of drivers.
"I can't at this time ascertain what the potential cost could be. The reason for that is the individual circumstances of each case or potential case will be different," he said.
He confirmed the precedent is that this money would come from "the policy area in which the issue is generated" – in this case that would be the Department of Justice.