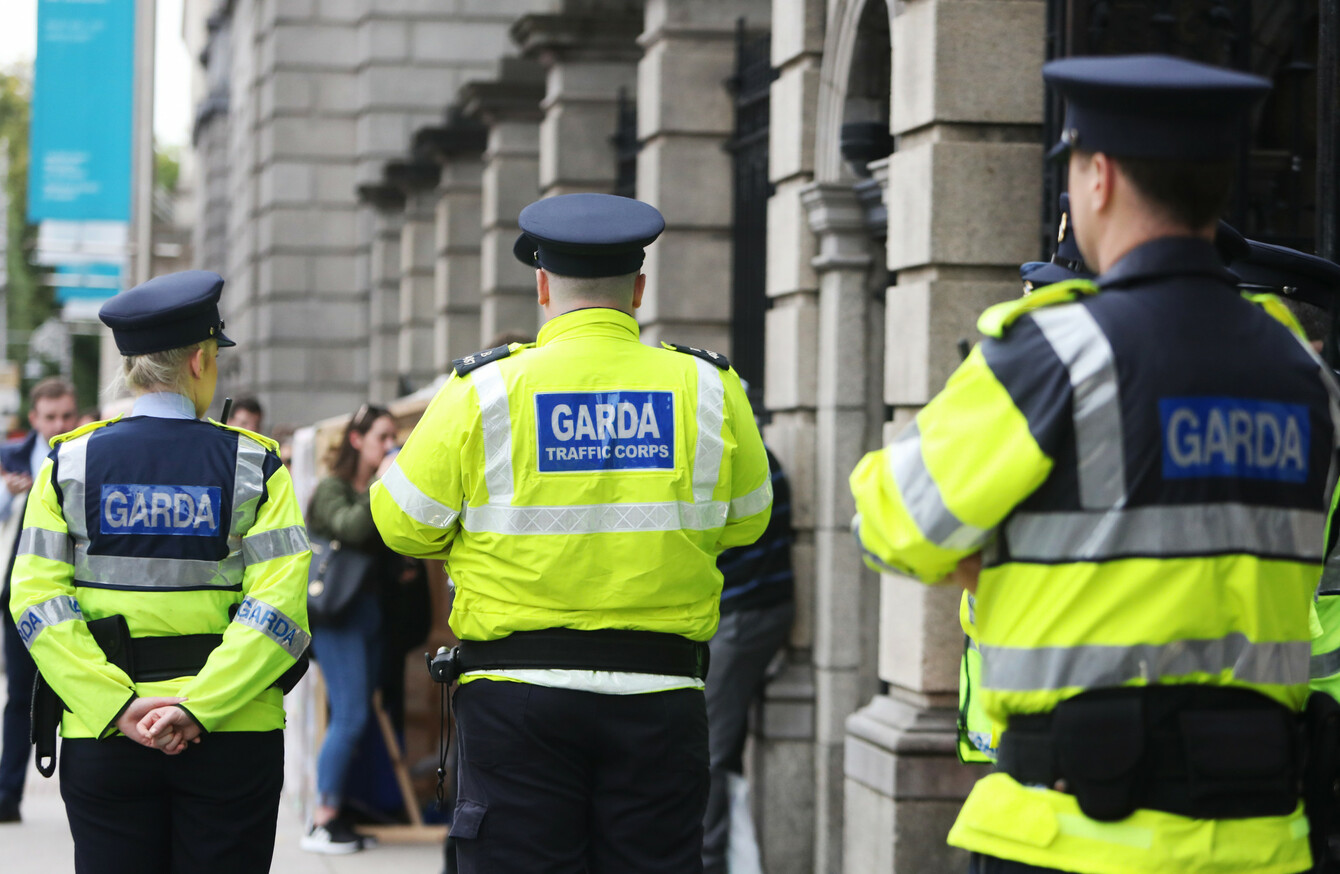 Image: Leah Farrell/RollingNews.ie
Image: Leah Farrell/RollingNews.ie
Updated 3.43pm
AN EXTRA 800 gardaí will be recruited into An Garda Síochána next year as the government today promised to drive reform in the organisation.
Announcing Budget 2018 measures in the Dáil today, Minister for Finance Pascal Donohoe said that upon coming into office, the government signalled increased investment in An Garda Síochána.
He confirmed he will provide resources to allow for the recruitment of an additional 800 gardaí during 2018. In addition to this, another 500 civilians will also be hired.
The total allocation for the justice sector next year is €63 million. Donohoe said the rationale for this investment is to "develop a modern police force that delivers an exemplary level of service to the community".
"The Minister for Justice and Equality and I are in agreement that increase spending on gardaí and police staffing must go hand in hand with a commitment to drive reform throughout the organisation," he told TDs.
"We all have a shared interested in getting to a better place."
'Curing the damage'
Garda Representative Association (GRA) spokesperson John O'Keeffe said the while the latest recruitment figures were welcome, they will "fail to cure the damage caused to the force" by the recruitment freeze during the recession.
O'Keeffe pointed out that An Garda Síochána has a force of 13,500 to serve a population of about 4.8 million people.
Put simply and according to best local international practice, there will still not be enough police officers per head of population in Ireland over the next five years to serve their communities to achieve normative policing outcomes – especially when retirements, illnesses and departures from the Force are taken into account.
There is no longer a visible garda presence in urban areas and even less in rural Ireland. Street and neighbourhood patrols – the heart of successful policing – have been slashed due to falling numbers. Lack of recruitment has now been replaced by accelerated recruitment evidenced in this Budget, which, while welcome, has not been adequately prepared for – young recruits now work on units without senior member supervision for guidance. This will continue to occur under such ad hoc recruitment programmes.
He was also critical of the lack of a specific allocation for garda training and development, which he said was cut by one third this year from 2016.
'A lost decade'
Commenting after the announcement, Minister for Justice Charlie Flanagan said after a "lost decade during the economic crash, we are steadily building up capacity" in the force.
He said that as the force builds up numbers, his department will provide almost €100 million for overtime and €6 million for garda vehicles in 2018.
Flanagan also confirmed that he will allocate an additional €600,000 to the Policing Authority to provide for staffing, accommodation and other costs associated with its work.
A further €300,000 will be provided to the Garda Ombudsman's office to strengthen staffing resources including a new unit established in relation to protected disclosures.