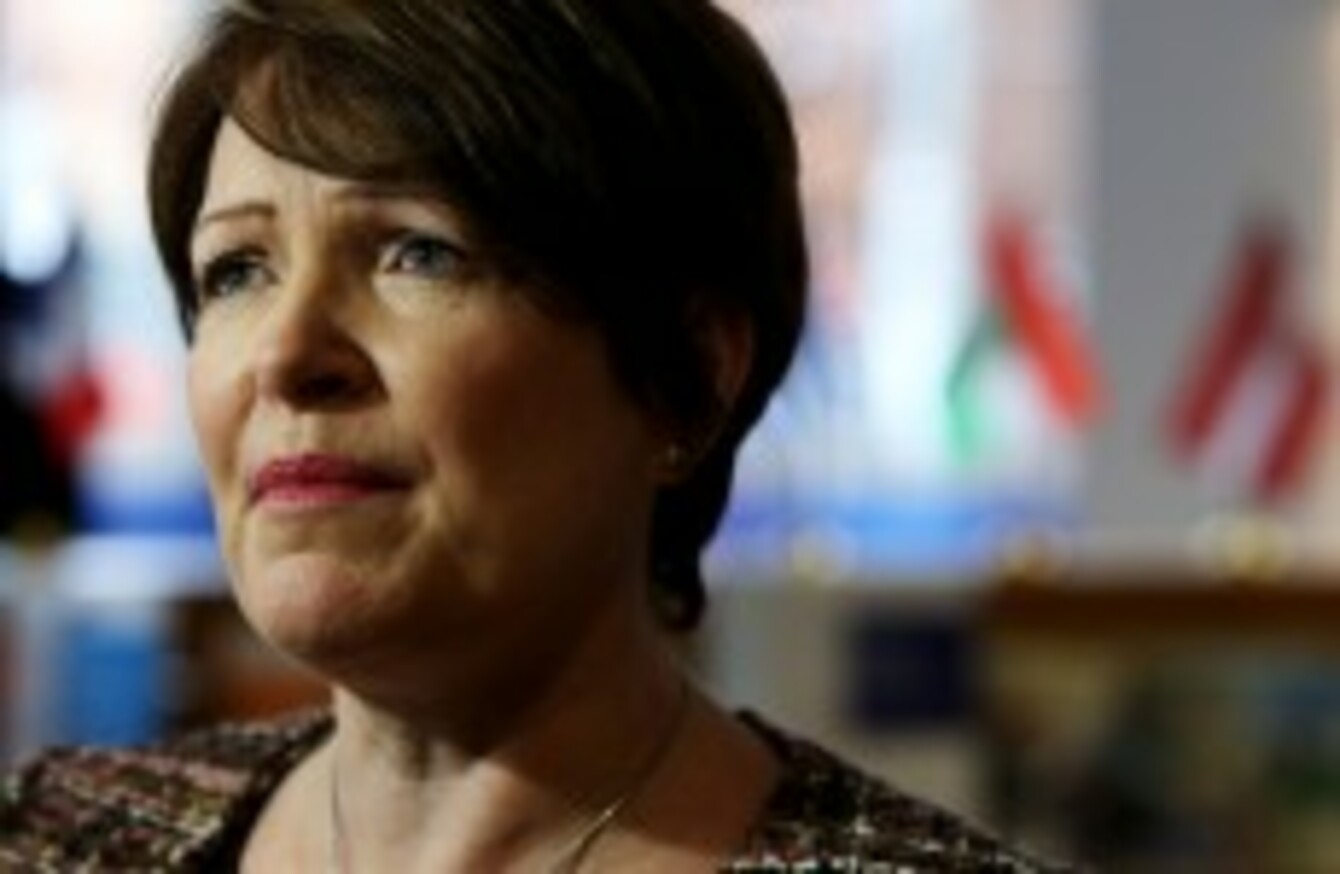 Image: Brian Lawless/PA
Image: Brian Lawless/PA
THE GARDA COMMISSIONER has said she is not aware of any incident in which a member of the force witnessed a colleague shooting a civilian dead.
The alleged incident was raised by Independent TD Clare Daly who said the garda said to have witnessed the murder was told by his superiors to say he wasn't present.
She said this garda wrote a letter to the Taoiseach about the case last year and it was passed on to a review panel to examine 300 claims of corruption in the force.
Speaking to reporters at the Garda Representative Association (GRA) annual delegate conference in Tullow this evening, Commissioner Nóirín O'Sullivan said whether it is using Dáil privilege or not, it is "very important that people in the first instance come forward to An Garda Síochána and any allegations they have will be fully investigated".
Though she is aware of Daly's allegations, O'Sullivan said she is "not aware of any specifics surrounding the incident".
When asked if the force was investigating the allegations, she responded that more specific details would be needed "before we could even come to the conclusion that it was murder".
With a matter of such seriousness at play, the Commissioner said she believes the best route for these allegations is through the Garda Síochána Ombudsman Commission.
"I would encourage any member of the public, including any elected representative, who has evidence or has suspicions of wrongdoing against An Garda Síochána to bring it to the Garda Síochána Ombudsman Commission or, indeed, if they feel that isn't appropriate that they bring it me."
We'll be continuing to report from this year's GRA Annual Delegate Conference in Tullow tomorrow so keep an eye out and follow @michellehtweet for updates throughout the day.