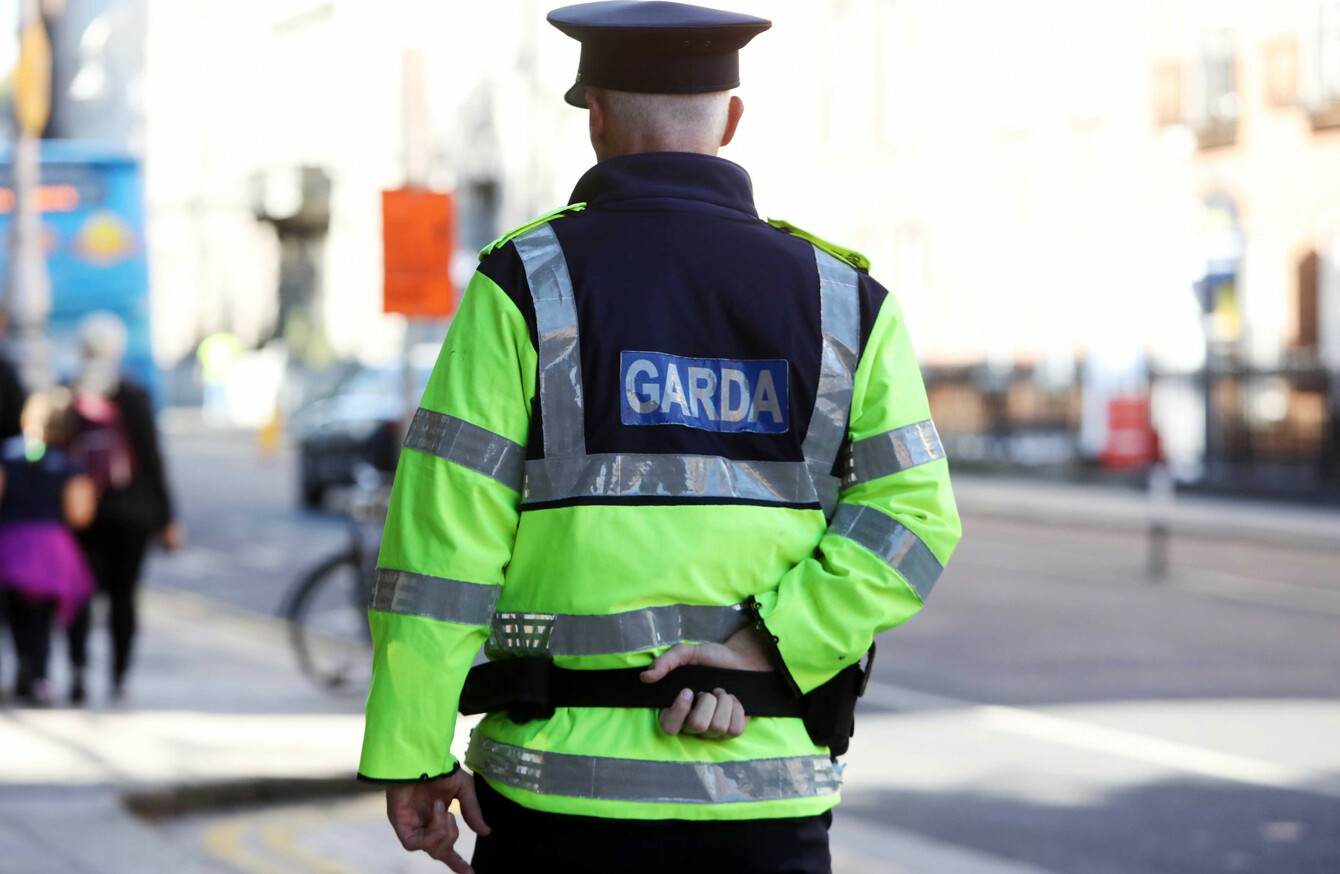 File photo
Image: Leah Farrell/Rollingnews.ie
File photo
Image: Leah Farrell/Rollingnews.ie
A GARDA WHO stared death in the face when a shotgun that was pointed and fired at him but failed to discharge was today awarded €250,000 in compensation in the High Court.
Mr Justice Michael Twomey, who deals with Garda compensation cases, was told that the now-retired garda, Patrick Kavanagh of Sion Hill, Blackrock, Co Dublin, was awarded the Scott Medal for bravery arising out of the incident.
Barrister Michael O'Sullivan, counsel for the Minister for Public Expenditure and Reform, told Judge Twomey that Garda Kavanagh's claim had been settled and was before the court to be ruled.
Gabriel Gavigan, SC, counsel for Mr Kavanagh, said that the former garda was awarded a Scott Medal for an act of bravery in which his life was put at risk while tackling an armed criminal.
Mr Gavigan, who appeared with Justin McQuade, BL, and Aileen Hogan, of Brendan Maloney Solicitors, told the court that one of the garda's colleagues in Store Street station, Garda Stephen Foley, was with him in April 2002 when they faced down the raiders.
He said the two gardaí were on duty at 1am on 21 April 2002 when they were called to an armed robbery at The Strand House pub in North Strand, Dublin.
A masked man carrying a shotgun and another man, who was wielding a knife, jumped into a getaway car and sped off, with Garda Kavanagh and Garda Foley giving chase.
The armed raiders abandoned their car, and as the gardaí gave chase the gunman pointed the shotgun at them and pulled the trigger, but the gun misfired.
Mr Gavigan said Garda Kavanagh later suffered significant post-traumatic stress disorder, but that the State had fairly met the case at an early stage and settled his claim which, he said, included a large sum for special damages.
Judge Twomey approved the award and commended both parties for having reached the settlement.
At the time of the raid, the gardaí had given chase to the getaway car.
After the gun had failed to discharge, the two men abandoned the car near Spencer Dock and fled on foot in different directions.
After succeeding in identifying the driver of the car, Garda Kavanagh returned to the vehicle and recovered the shotgun.
Garda Foley chased one of the raiders through the back gardens of houses at Spencer Dock and they both eventually ran into one of the properties.
The raider hid in an upstairs bedroom while the occupants of the house tried to remove Garda Foley, who resisted.
When backup arrived, both raiders were arrested.
Both gardaí were presented with Scott medals six years later in 2008 at a passing out parade of new recruits at Templemore Garda College, Co Tipperary, by the then Minister for Justice Dermot Ahern.
Comments have been closed for legal reasons.